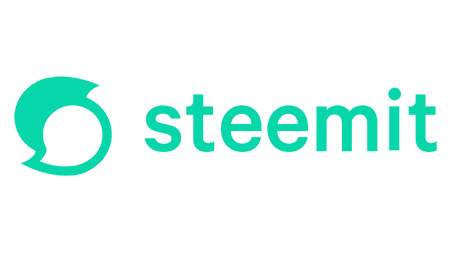 Our daily posts are going to be quite brief while we catch up on the Diary Game curating.
The Shopping Game curation will be finished today, and then it is all eyes on The Diary Game.
Be patient and you'll get voted - if you have followed the rules !
---
---
The Shopping Game Update


We are just finishing off the final Shopping Game posts today.
In the end we distributed approximately $7000 worth of upvotes.
Over 250 people took part and just about everyone who followed the rules properly won at least once.
If people liked the game enough we will repeat it again later in the year - probably for one week at a time.
---
Now we will be focusing out curation activities fully on The Diary Game.
PLEASE, PLEASE TAKE NOTE THAT POSTS ARE NOT VOTED IMMEDIATELY. THERE IS A 7 DAY WINDOW FOR VOTING. CHASING US TO VISIT YOUR POSTS IN THE COMMENTS OF THE @steemitblog POSTS WILL NOT HELP YOUR CAUSE - AT ALL !
---
We love Contests !


We do get very happy when we see members of the community organize contests.
If we spot the contest posts we will likely give them a good upvote.
With the existing demands on our voting power we are though not currently able to provide any more upvotes as contest prizes.
We are also keen for the community to be less dependent on rewards from us for these sorts of activities.
Two contests we have spotted recently that impressed us are 'My Root' - a Family Discovery contest organized by @steemalive...
And @randulakoralage's 'The Most Outstanding Sri Lankan Steemian of the Week' contest...
---
There is also the great weekly MusicForSteem contest that is on the look out for more musicians to take part...
We are wondering if the recently recruited Country Representatives would be able to help find more musicians in their countries to take part in the contest? Particularly amongst the fast growing Bangladesh (@tarpan, @toufiq777), Indian (@rishabh99946), Indonesian (@anroja, @ernaerningsih) and Ukranian (@alexmove) communities?
---
---
We will now be focusing all our efforts on the curation of the Diary Game posts.
It is going to be a mammoth task.
At the same time we are also thinking about what comes next - we're not giving any clues yet though !
Thank you,
The Steemit Team
---
---
PLEASE DO NOT POST ANY SHOPPING GAME OR DIARY GAME LINKS IN THE COMMENTS - WE ARE WORKING THROUGH #theshoppinggame & #thediarygame TAGGED POSTS
THANK YOU
---
---
The rewards from this post go to support the work of @fundacorazon and @littledisciples both in Venezuela.