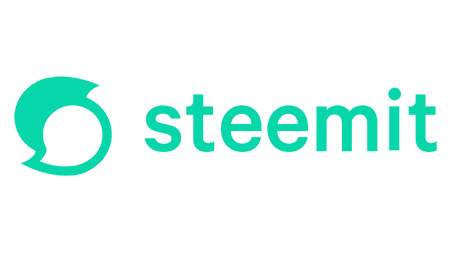 Everyone likes a new challenge - both in life and on Steem !
Our recent challenges like the Diary Game, the Crypto Challenge Month and A Better Life With Steem have all been quite wordy.
This time we thought we would go visual with a new photo based challenge.
We have enjoyed seeing so many great photos in the Diary Game from where you live.
So we thought we would expand that into a new My Town In Ten Pics challenge.
---
---
My Town in Ten Pics


This challenge is all about showing us the area where you live - your village, your town or your city.
If you live in a very rural area away from any settlement then it can just be for your surrounding area.
To enter the challenge all you need to do is make a post with up to 10 photos that you have taken of any place, building or location from your area.
These don't need to be of famous buildings or tourist locations. They can be of anything - shops, streets, factories, parks, factories, temples, cinemas, schools...
Every photograph must have a caption to say what and where it is.
If you want to include a few words of added description that is fine.
Each photograph must be geo-located using either Google Plus Codes or What3Words, or ideally both...
@rishabh99946 has produced a couple of handy guides explaining each of these in more detail...
---
Rules


This Challenge is quite simple, with few restrictions...
---
Photographs must be your own work. We do not want photographs taken from the internet. We will be reverse checking a random selection of the photographs, and we will also check against the geo-location information.
Anyone found to be using photographs that are not their own will be banned from this challenge and all future activities run by Steemit.
---
Rewards


This is about content and interest value, rather than photographic skills.
You should still select your photographs carefully - make sure they are not blurred, too dark or badly framed.
There are no points or prizes in this challenge, and there are no guaranteed votes.
However @steemcurator01 (10M SP) will be voting on as many posts as possible every day.
Votes will be awarded according to the quality, composition and interest value of the photos. How informative the captions and any descriptions are will also be considered, along with the general layout and presentation of the post.
Photos must include the geo-location information to qualify for votes.
@steemcurator02 (4M SP) will be giving additional votes to posts that are set to Power Up 100% (as long as you are not powering down at the same time).
---
Please do NOT put links to your posts in the comments. We will be scanning the #mytown10pics tag to find the posts for voting, so make sure you spell the tag correctly and include it in the first five tags.
---
---
We hope the community will enjoy this new challenge as a change from all the writing based challenges.
It may not suit everyone. If you don't want to reveal any details about where you live this won't be a challenge for you. But there are plenty of other great photograph based challenges run by people such as @xpilar and @axeman.
We look forward to seeing all your photographs in the coming days.
In the meantime we are just finalizing the winners list for the Diary Game that we will be announcing very shortly.
Thank you,
The Steemit Team
---
---
Notes from the Community...


Security, Scammers and Phishing Attacks


Unfortunately Steem has been hit with two 'plagues' in the last few weeks.
The first has been a wave of spam accounts being created and posting junk posts. This is a by-product of the instant account signup facility. Engineering are busily removing the delegations from these accounts to hopefully stop the post spamming, and looking for more robust verification methods to try to curb this problem.
The second, more serious issue has been a 'phishing attack' where hijacked accounts are placing comments on posts promising free tokens from an JUST airdrop if you click on a link. That link will lead to your account being compromised and your funds stolen.
These posts from @toufiq777, @justyy and @xpilar give more information...
The Engineering Team are also looking at ways to deal with this problem.
---
---
Contests, Contests, Contests


Contests are growing by the day on Steem.
@rishabh99946 is doing a great job maintaining a list of all the current contests around the blockchain.
If you know of any contests not on his list, add a comment to his latest post...
---
---
PLEASE DO NOT PUT ANY DIARY GAME LINKS IN THE COMMENTS ON THIS POST. COMMENTS THAT ARE NOT RELATED TO THIS POST MAY BE DOWNVOTED TO MOVE THEM BELOW MORE RELEVANT COMMENTS.


THANK YOU
---
---