I am not alone. We have finally united the 9 Billion or so people who share oxygen in this dimension under one common crisis and struggle against the overreaching control of government, while watching our respective national economies implode.
My interests have always been the dance, art, culture, music and poetry of foreign cultures. Yet, in these times, it is the ONE thing that is being stabbed, mutilated, and destroyed by bureaucrats, in the name of a FALSE health emergency. That fact alone, is enough to make me go crazy - if I let it.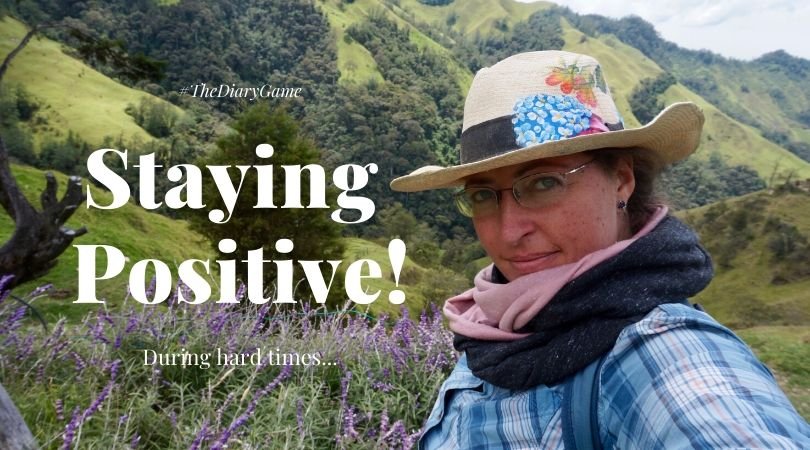 All pictures are my own original work and all rights are reserved.
Dear Diary - I'm Staying Positive During Hard Times
My brother from the land of Ghana, in Africa, @AgoDaniel32, blessed me with this encouragement in the comments of my post yesterday about Ghana's President:
"Thou hast turned for me my mourning into dancing; Thou has put off my sackcloth and girded me with gladness." Psalm 30:11 KJV
This is what helps me to lift my spirits. Since yesterday I have been dealing with some personal issues, not the least of which my struggles to provide for my son, and see the road ahead of us. How beautiful, that God knew my heart, and sent my friend Daniel with his message of joy. There is also a divine coincidence here I think. My mother told me the same thing that same morning. She said, "We are to be joyful no matter what."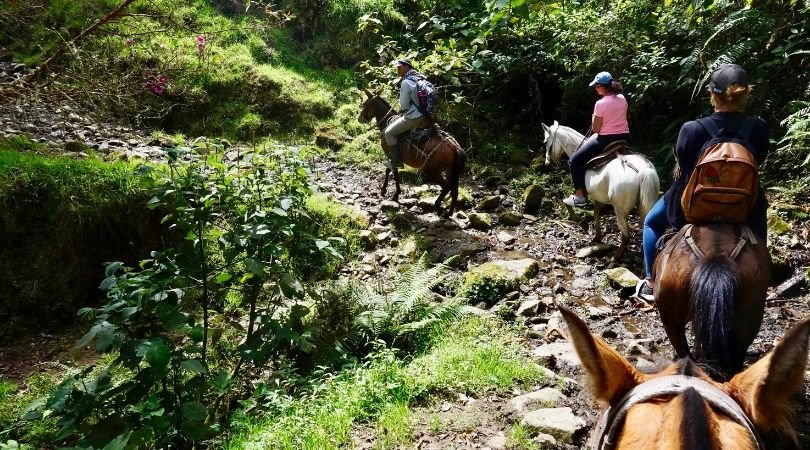 A few months ago, right before Covid-19 began, I went on a horse adventure outside of Manizales, Colombia.
There is nothing novel or unique, about the fact that I am a single mother struggling to make a future for her family. We are millions of women across countries and continents, who are facing the ashes of our dreams and looking for our very own phoenix. In many ways, Steemit has given me hope and an initiative to keep walking where I had none, and the possibility of an income.
Today, after breakfast, I put in the batteries and got busy.
First, I did my daily workout which consists of jumping on our small trampoline, free weights and calisthenics. If I know I am going to be walking long distances, I usually hold off on exercise. At home, I like to jump rope, push-ups, sit-ups, jumping jacks, lunges, tai chi for better oxygen absorption and ensure I always stretch to prevent injury.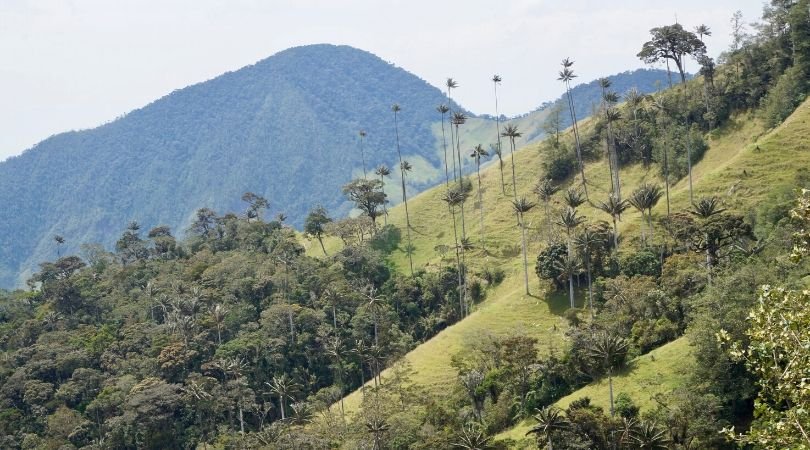 We spent hours on horseback riding up to see a national treasure, also the national tree of Colombia - The Wax Palm.
When we exercise we not only increase the oxygen in the body, but also generate serotonin in our brains which helps with staying positive and concentration. Previously, I was always too lazy to exercise at home preferring to take dance classes, pilates or be involved in karate groups. Now, I can choose to turn into a marshmallow and just wallow in self-pity, or get moving. It's time to get moving!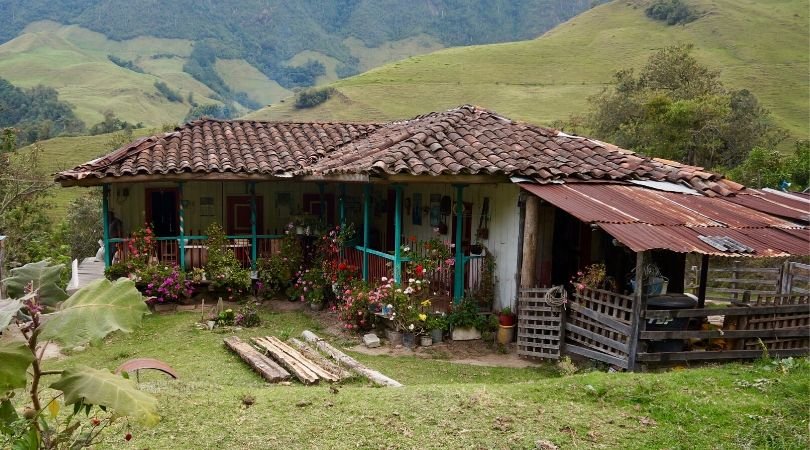 We rode past many houses and farms like this one.
Next, I try to get sunshine whenever possible. This can be hard to do during the wet season, but usually there are at least a few minutes every day of sunlight. In an article by US News, Dr. Holick talks about how to get the proper sun exposure.
If we have light or fair skin, we may only need 10-15 minutes of direct sunlight each day. Darker skin may require 30 minutes up to a couple hours per day WITHOUT sunblock. The article goes on to talk about how sun is also key to raising our immunity and treating or even preventing depression. And, in my microclimate, we don't get enough sun, which may be part of what is getting me down.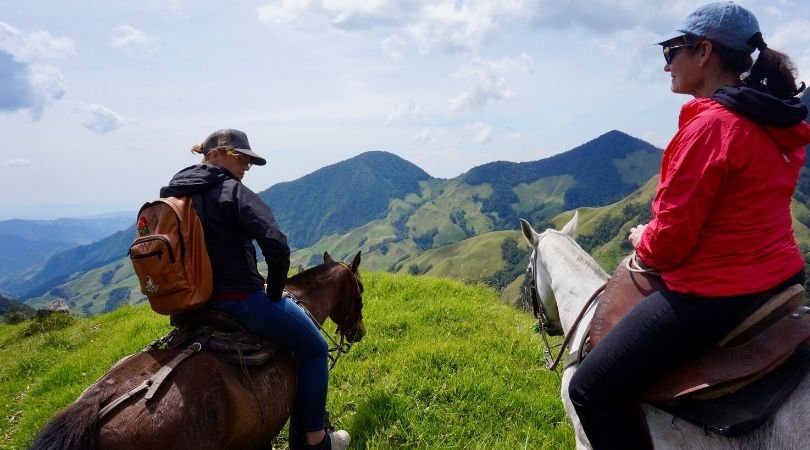 From this lookout point, we could see the city of Manizales, far off in the distance.
Hugs are also important. In an article by Healthline, Hugging can help reduce or lower stress, protect against illness, boost heart health, make you happier and reduce your fears. Several of my friends who I haven't seen in months, have been even more hug-needy than before. Especially here in Latino culture, where hugs are commonplace for greetings between friends, we need it now more than ever! Four hugs per day as a minimum are recommended in the article.
My last point is about having an abundance mindset. It is a perspective that applies to love, relationships, wealth and resources. In layman's terms, it is about seeing the glass as half full versus half empty. Inc. magazine online lists 7 key traits of an Abundance mindset as: Thinking Big vs. Thinking Small, Plenty vs. Lack, Happiness vs. Resentment, Embracing Change, Being Proactive and focusing on What Works, versus what doesn't.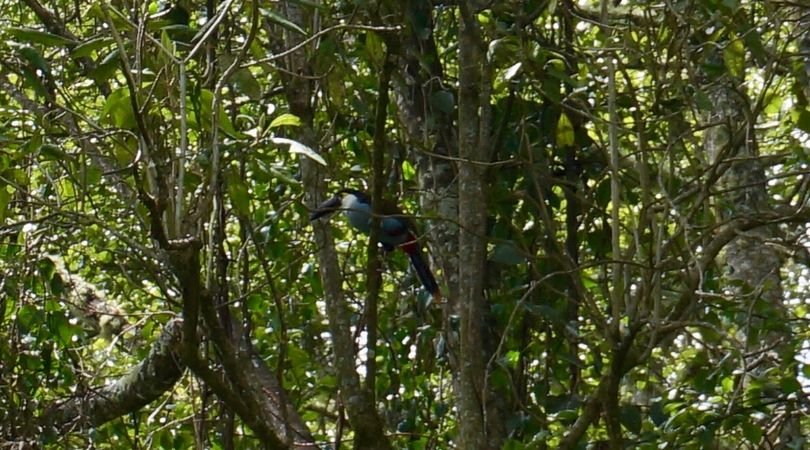 I was even able to capture a picture of a toucan, which isn't typically an easy bird to spot. Often you can only hear them from afar.
If I want to lose weight, get my life back on track and move foward towards my dreams, I must reject fear and embrace joy. Stress, anxiety and depression will only cause us to be more vulnerable towards sickness, and unable to think. Maybe this international crisis is a gift horse, like the old saying: "Don't look a gift horse in the mouth." We have to take what we are given and move forward - together.
Just the act of writing this article already has the stress and anxiety leaving me, and a calm serenity filling its place. Today, I am going to work on my original website: OpenMindedTraveler.com to create a new content plan, finish hooking up Google Ads, and adding in Amazon Affiliate links wherever possible. Every little bit counts and I am not going to wait one minute longer to move forward with my dreams and aspirations.
Are you with me?
Dear Readers, we are in the home stretch of #TheDiaryGame and I want to express my appreciation for the @steemingcurators, @steemitblog, @greenhouseradio, @Ciska, @Cryptokannon and all the individuals I haven't yet listed but who have been a part of this process. I am grateful for everyone who supports this initiative. Over the next few days I will continue to list people who have been a part of #the100daysofsteem and who have supported my daily diaries!
And...
If you feel a kindred spirit in my diary about times of coronavirus, pressure and overcoming - then do your part to help a neighbor get through to the other side by upvoting, and/or giving me a resteem, of this post. Tell a friend - and join #thediarygame so we can all bring home the rewards of high quality content curation on the @SteemitBlog ecosystem.

Sources:
https://health.usnews.com/wellness/articles/2018-07-18/how-much-time-in-the-sun-do-you-need-for-vitamin-d
https://www.healthline.com/health/hugging-benefits#1
https://www.inc.com/angelina-zimmerman/discover-the-7-key-traits-of-an-abundant-mindset.html