Hello Steemit Team, @steemitblog, @steemcurator01 and all Steemians, I thank you for your immense support me in this 100 days of Steem in and the Diary Game Challenge as well. When this challenge was open to find for people who are playing the Diary Game with us, I have been spotting for these active players in the Game. Most Steemian started with enthusiasm, but somewhere in the Game they relaxed. Most of these Steemians are in the Game, but just that they don't post frequently.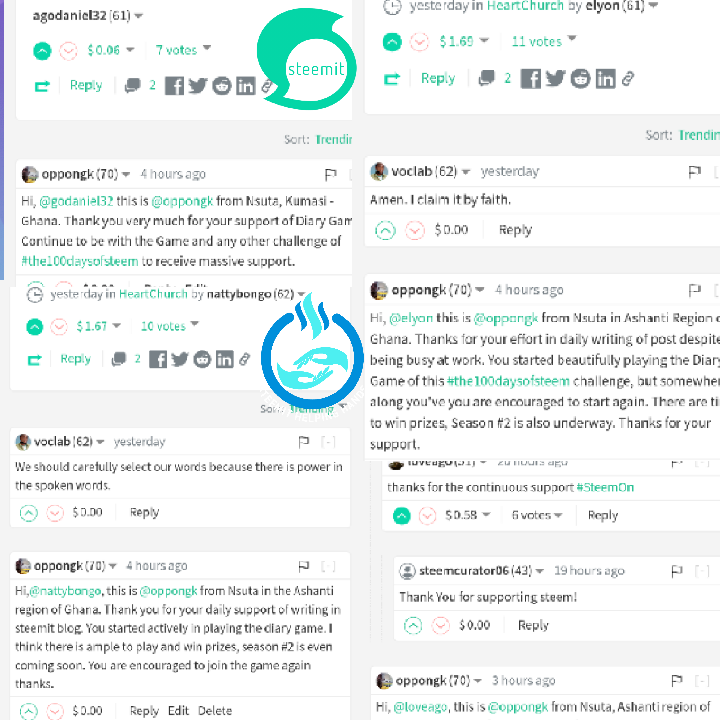 Introduction, Comments of Diary Players in My Country:
During the week, I visited them, shared some great comments introducing myself: "My Country, stage or City for them to know me well." These are @nattybongo, @elyon, @agodaniel32, @loveago, @emmaor.
So far, @nattybongo, @godaniel32 and I have been very active in the Game. Thanks to @menak who has come back in full force for the past 4 days actively playing the Game. He has made his 3 Diary Game post for the 3 days being in the challenge. I therefore use this opportunity to thank @steemcurator01 for his quick welcome upvotes to his Diary Game post.
How I can Recruit more People in my Country in the Diary Game Challenge:
Since I recruited @menak to join the Game, I've been making conscious effort to recruit more people who aren't users of Steem. I have seen that if people around me are get informed of how this Challenge work, and later they join, it will then spread the news to many people at far distance. I started two days ago "prospecting" people that I know who are committed and willing to work when it comes to blogging. Yesterday I was able to chat with 3 people in my area who have accepted to join me: "King K, Jeff and #Kwasi the @menak's Brother." I know the prospecting doesn't end here, follow ups will be ensured till the final result would be achieved.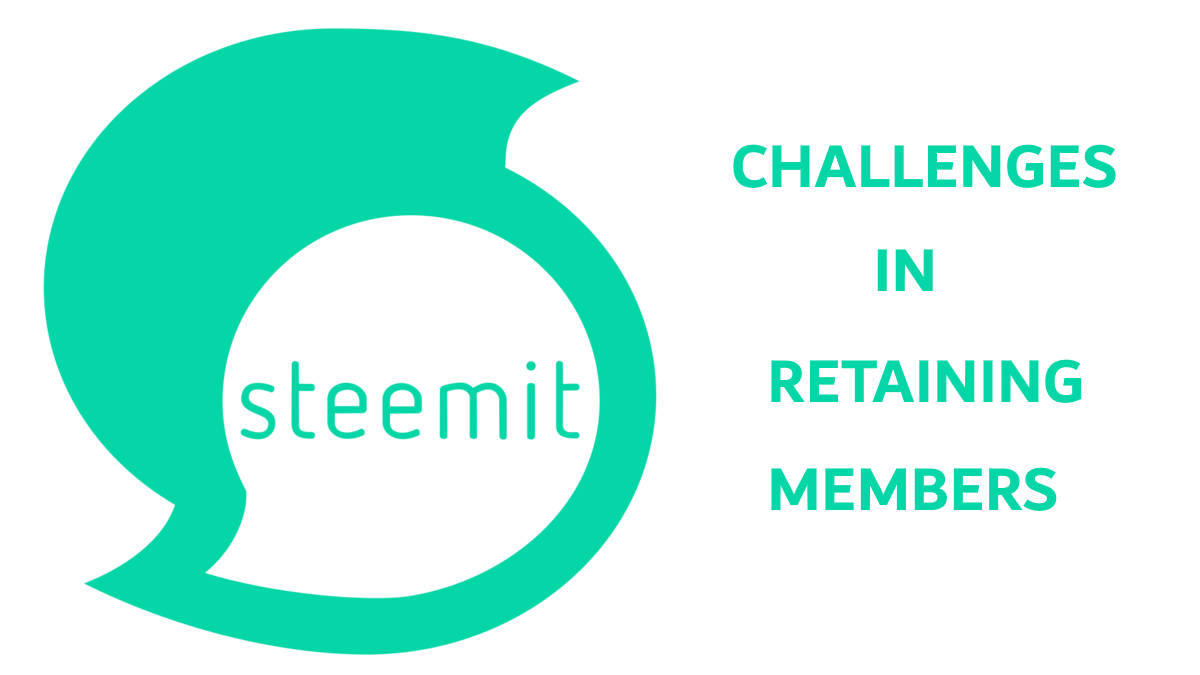 Image credited here
A Plan To Retain My Newbies that I will Recruit into Steem:
This a project that I see to retain the Newbies that I will recruit, and I see it as being helpful to get more people joining Steem in my Country. "That's rewarding or motivating them with some Steem tokens that I get every week from my payout or proceeds from Steem." This would be decided lately the amount of Steem that I can afford to distribute to these people. It could vary with time and as my payout keeps increasing. I have even planned to get reach out of those Newbies in my Country who aren't recruited by me but also need the same help. This my own idea I have decided to do so. I see this idea as a way of motivating Steemians to work harder and also invite their colleagues to join. After all what would I gain if I only grow in in Steem leaving my colleagues Steemians behind? One person can't build a Country, unless we get more people. At times it feels very painful when we feel greedy to eat alone. My idea is that we should eat together, in that way everyone will work with good heart.
My appreciation to my Sponsors:
Steemit Team
All Steemians