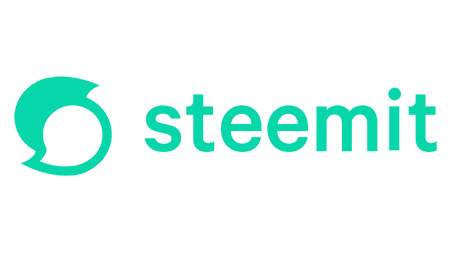 As we head towards the end of Season 1 of the 100 Days of Steem we like to keep the interest up with a wide variety of challenges.
Today we want to know how much your shopping costs!
---
Today's Challenge : How Much Does Your Shopping Cost?


If you've been following many of the participants in The Diary Game you will have seen a number of them include details of their grocery shopping. What they buy and how much it costs.
We love this type of detailed information. It brings more reality and more interest to the diary posts… and more points!
This gave us the idea for today's challenge.
We would like you to give us a breakdown of your average weekly shopping.
What do you buy? Which brands? How much does it cost?
Include the weights or package sizes, and the cost in your local currency and ideally also in US dollars and STEEM / SBD to allow for easier comparison.
Your shopping can include general groceries - like bread, eggs, butter, cheese, vegetables, fruit, rice, tea, coffee - and any other items you regularly buy.
It would also be very interesting to include gasoline / petrol, and utilities like water and electricity.
Include photographs of the products, separately or collectively.
Also include information about any products that have become difficult to get hold of because of the Covid-19 pandemic. And of any big price increases.
It will be great also if you can include details of the shops you buy from - locations and photographs if possible.
This will be the first Steem Global Shopping Survey!
---
The posts can be in any language. Remember to include the tag #the100daysofsteem.
Make sure you put a link to your post in the comments below.
This challenge will run until next Thursday, June 25th.
During the week we will be reading all the posts and rewarding as many as possible with upvotes from the 3 million SP @steemcurator01 account.
---
Last Week's Challenge Top Picks


It was very interesting going through all your 'Find A Local Charity' posts. These are a few that particularly caught our eye...
---
We are still on the lookout for more charities to join Steem for support and promotion. If you know any that you can onboard to Steem make a post about them, tag @steemcurator01 and drop a link in a comment on one of the 100 Days of Steem posts.
---
We hope you will enjoy this challenge.
It should be really interesting to compare shopping prices around the world.
Thank you,
The Steemit Team
---
---
Please note, the posts must be your own original work and not published elsewhere. All images used must be either your own, or copyright free with sources quoted.
---
---
And in Other News...


Community Curator Applications Close on Sunday


June 21st is the last day to submit your application to become a Community Curator for July...
---
The Diary Game - Tips For Success


Keen Diary Game player @randulakoralage has produced a great post with tips to produce better diaries...
To encourage participants in the Diary Game to help each other, we are now going to be giving extra votes to people who leave comments on diary posts with constructive and useful improvement tips.
---
---
Bounty for Guide to the Community Feature


We are still looking for people to produce guides on how to set up and use the Community feature on Steem.
We are setting aside a Bounty Pool of at least 500 STEEM to be shared between those who help with the taks.
We are looking for a professional level guide so this task might suit a collaborative effort between a tech/writer and a visual layout designer.
The guide would be produced as one or more posts on Steemit.com.
The work can be done in any language as it will be translated.
If you are interested in taking on this task, put a comment below, tag @steemcurator01 and include a link to anything similar you have produced before.
---
---
The rewards from this post go to support the work of @littledisciples in Venezuela and @thegreens in Cameroon.
Check out the Steem Charity Day post for more details.
---
---