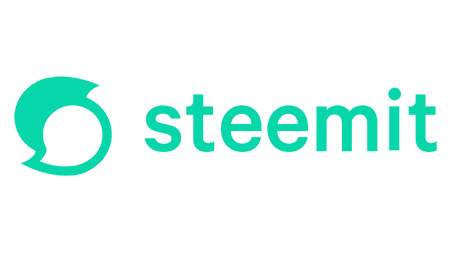 Wow, 13 weeks have gone past and there is just one left to go!
The 100 Days of Steem has been a fantastic experience for all of us.
We really have enjoyed interacting with the community and trying all the different ideas.
Some things have worked better than others, but we've learnt a lot.
Most rewarding of all we've got to know you the community - particularly through The Diary Game.
As the 100 Days comes to an end do not worry. We are not going silent.
There is much, much more planned for the coming weeks and months.
Maybe we should do a 1000 Days of Steem next… 😀
---
The Diary Game


What can we say about The Diary Game.
It has been so much fun to work on, and it has massively exceeded our expectations.
There are now 307 people participating in the game and more are still joining every day.
Who can guess what the final figure will be when it ends on July 11th?
---
That is only the end of Season 1. Season 2 will start on August 1st and we are really looking forward to that.
Before then we will be setting up better systems and adding more resources to cope with the extra players.
We are very much looking forward to seeing what Country Teams come forward. Within the total 8000 STEEM total prize pot, there will be separate prizes for Teams and for the best Recruiters.
---
For all the latest news on The Diary Game check out yesterday's update...
---
BONUS PRO TIPS FOR THE DIARY GAME…
#1 - Be selective with photos - too many can be as bad as too few - just use the best one you have for each subject - and include a caption to say what each photo shows.
#2 - If you use an acronym that is not internationally known please give the full name or description in brackets.
#3 - If you include images with writing that is important to the post - please add text as well so Google Translate can translate it.
And finally if you recruit people to the game, try as much as possible to guide them and help follow the rules and make better posts. And comment and vote on their posts as well if you can. It will help keep them playing the game.
---
Community Curators


The Community Curators for July are now all up and running.
We hope The Steem Greeters, @steemingcurators, @acostaeladio, @roadofrich, @steem-supporter, @stef1, and @vipnata will all enjoy their month curating.
---
The Community Curators project will be changing from August.
We posted our initial plans on Friday...
Following feedback we may be revising the structure again. Look out for more news shortly.
---
The STEEM POD Project


The STEEM POD has very much been a learning experience for us.
Some great work is being done by the current POD members but as the 100 Days is coming to an end we are taking the opportunity to review how the POD project is working.
We have come up with a new plan to focus and expand the work of the STEEM POD.
An announcement will be made in the next few days.
---
The Shopping Game


As the weekly challenges have come to an end we have introduced The Shopping Game to take their place…
This has got off to a good start with 21 people entering on the very first day.
The plan was to pay for the shopping of just one winner each day. But as the quality of the entries was so high, for the first day we have chosen five winners...
We will be sending extra upvotes to cover the cost of the shopping in their posts to all these people shortly.
---
Lucky 10s - Free (almost) $10 Votes!


We hope you are enjoying the Lucky 10s game.
So far 61 $10 upvotes have been shared between 43 people.
It is easy money! Just comment on Diary Game posts before @steemcurator01 arrives to vote and you could be selected to get a $10 upvote.
If people think the Lucky 10s is worthwhile we will look at continuing it in Season 2.
What do you think?
---
---
Like all good things the 100 Days of Steem project is coming to an end.
Six more days to go and we still have a lot to pack in them.
Thank you all for being part of this amazing journey.
The Steemit Team
---
---
Notes from the Community...


Loserville - The Worst Comment Contest


@georgemales has announced the winners of Season 7 of his Loserville contest to encourage interaction and engagement. Congratulations to @crypsteem, @florianghe, @pero1337, @dr-autoflower and @cmp2020...
---
---
The rewards from this post go to support the work of @fundacorazon in Venezuela and @thegreens in Cameroon.
---
---