Actually today I cried, cry a lot because seeing this image, the driver is my father. In order to have the money of 3 million sent to him for his monthly education, he went out to grab and work at night to protect. My father forbade me to work part-time and just wanted to focus on my studies.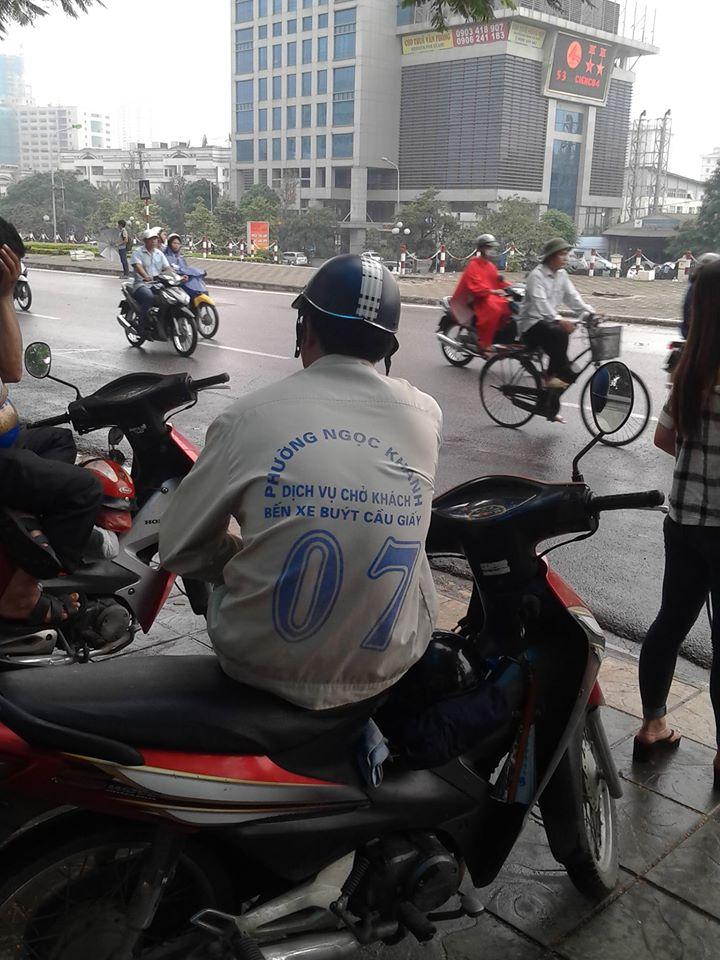 Dad has incredible energy, he always hides himself and because of innocence, he doesn't know it. Not noticing that his hand was because of the sun, because of the wind, the blackness was much thinner.
Last time I went on holiday to see my father, his eyes were sunken due to lack of sleep, his skin was tanned and black in a puzzling way. But dad says old people are not like that.
Perhaps my daughter was too naive and did not understand that I had to work hard to have that money to send to my child every month.
Dad's meal only has two dishes, he eats rice with 2 eggs and some boiled vegetables. Dad said he likes to eat eggs, good eggs, easy to eat eggs. He ate so much that the trash bin was full of eggshells and nothing else. No one likes to eat forever one dish but because to save money to support her daughter's education, her father still eats it daily, regularly and regularly.
To this day, when he saw the photo, called to ask his father, it was still a loud voice, he shouted at me, "call me this way, I'm still sleeping, I still have to work at night". Yes, but it was an urgent voice, but there was a motorbike horn, and the second call I refused to pick up the phone.
I don't expect you to grow up anymore, I hope you don't get old. I love you so much, dad