Growing The Food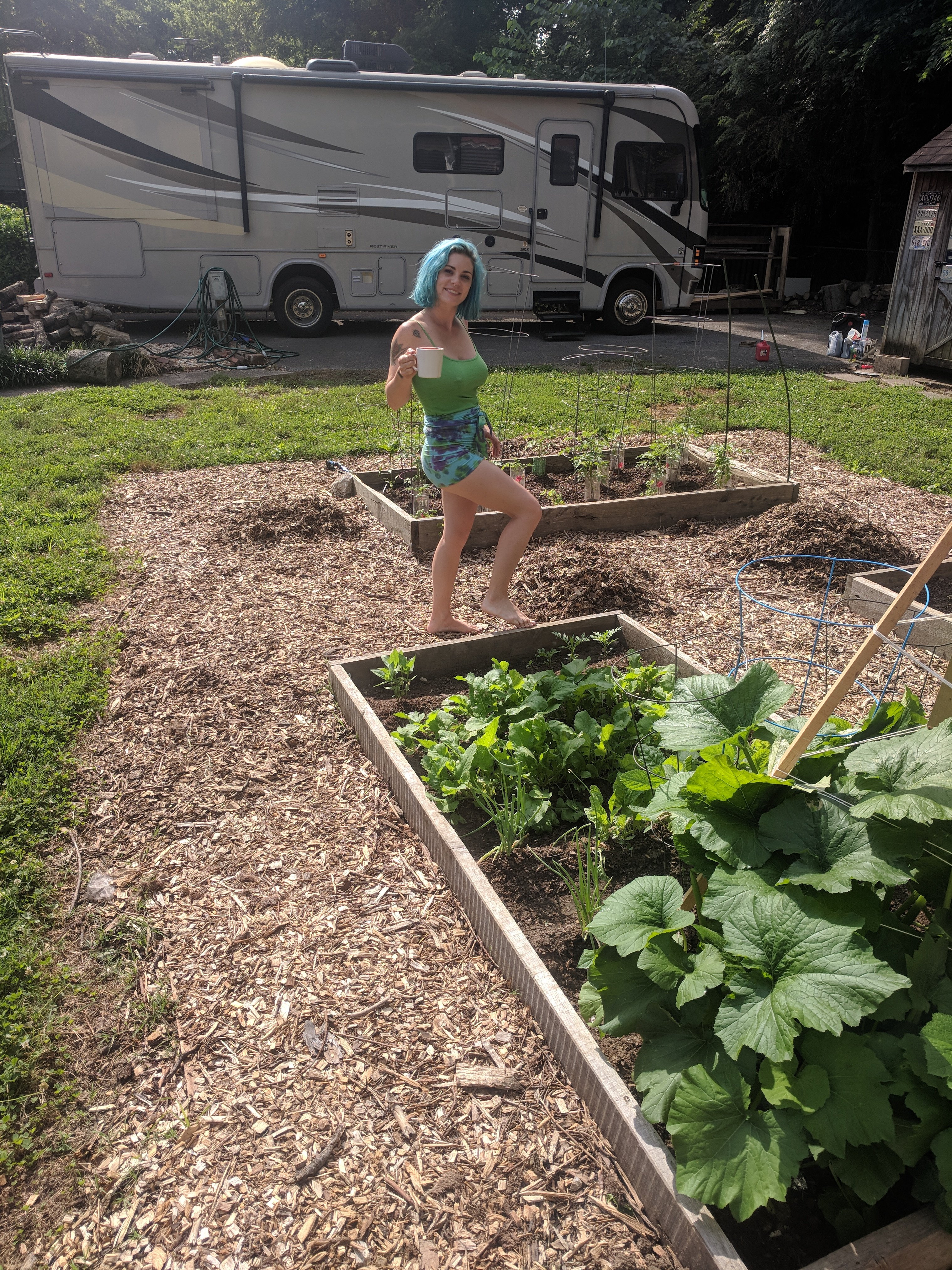 Here is a picture of what mornings looks like these days!
Coffee + Garden
---
     BLISS 

We have 3 beds... Well 2.5 I haven't fully completed the third yet. Since it's getting late in the season we will likely pick up some more plants from the farmers market.
Other than a tomato, a cucumber & a pepper plant we have grown everything from a free seed bank at our local library. Using the rain barrel for watering help cut expenses as well.
So far we have:
Squash
Edamame
Turnips
Swiss Chard
Lots of Tomatoes
Melon
cucumber
Lavender
Mint
Basil
Capsicum
Sunflowers
Merigolds
Xenias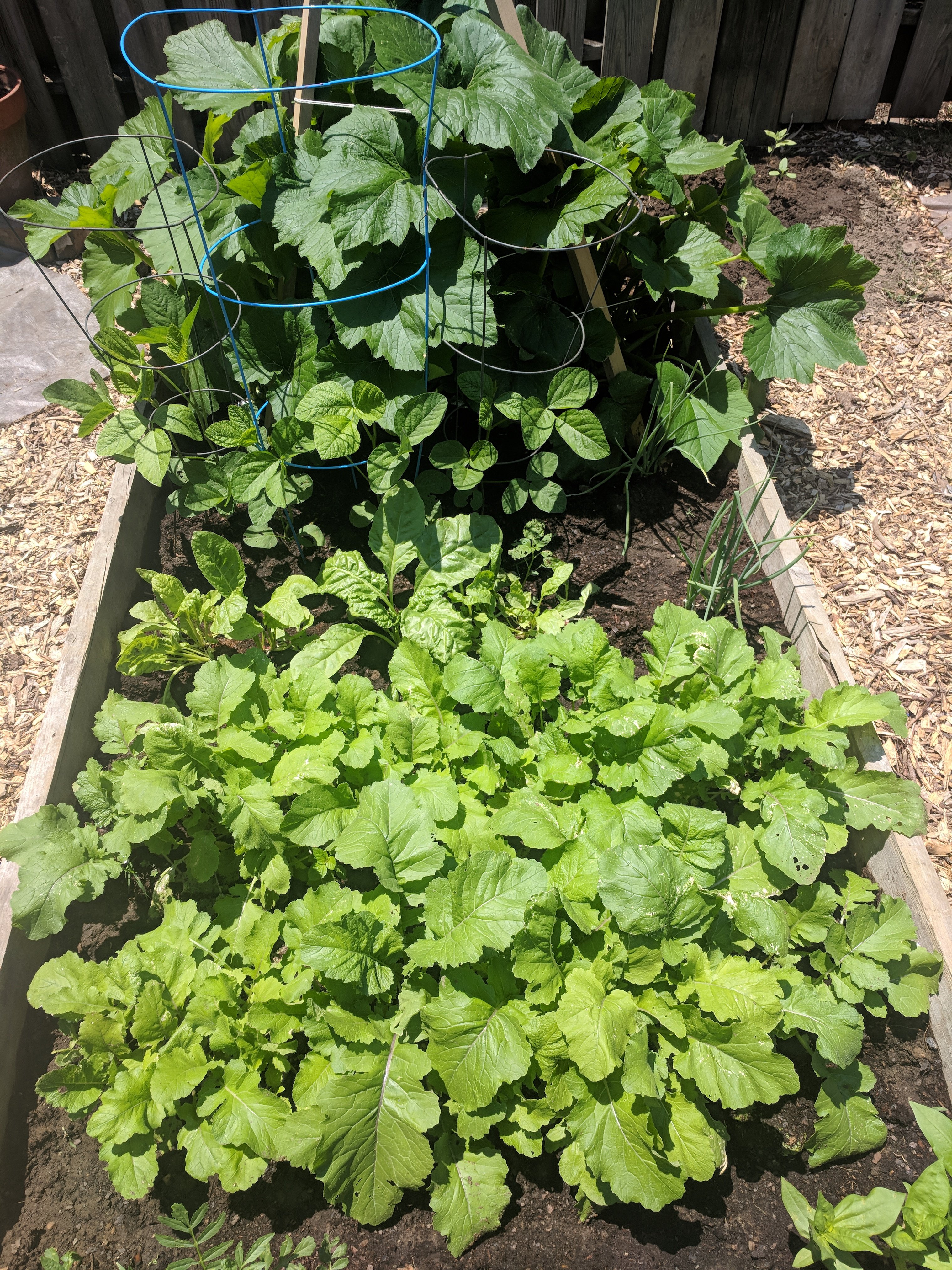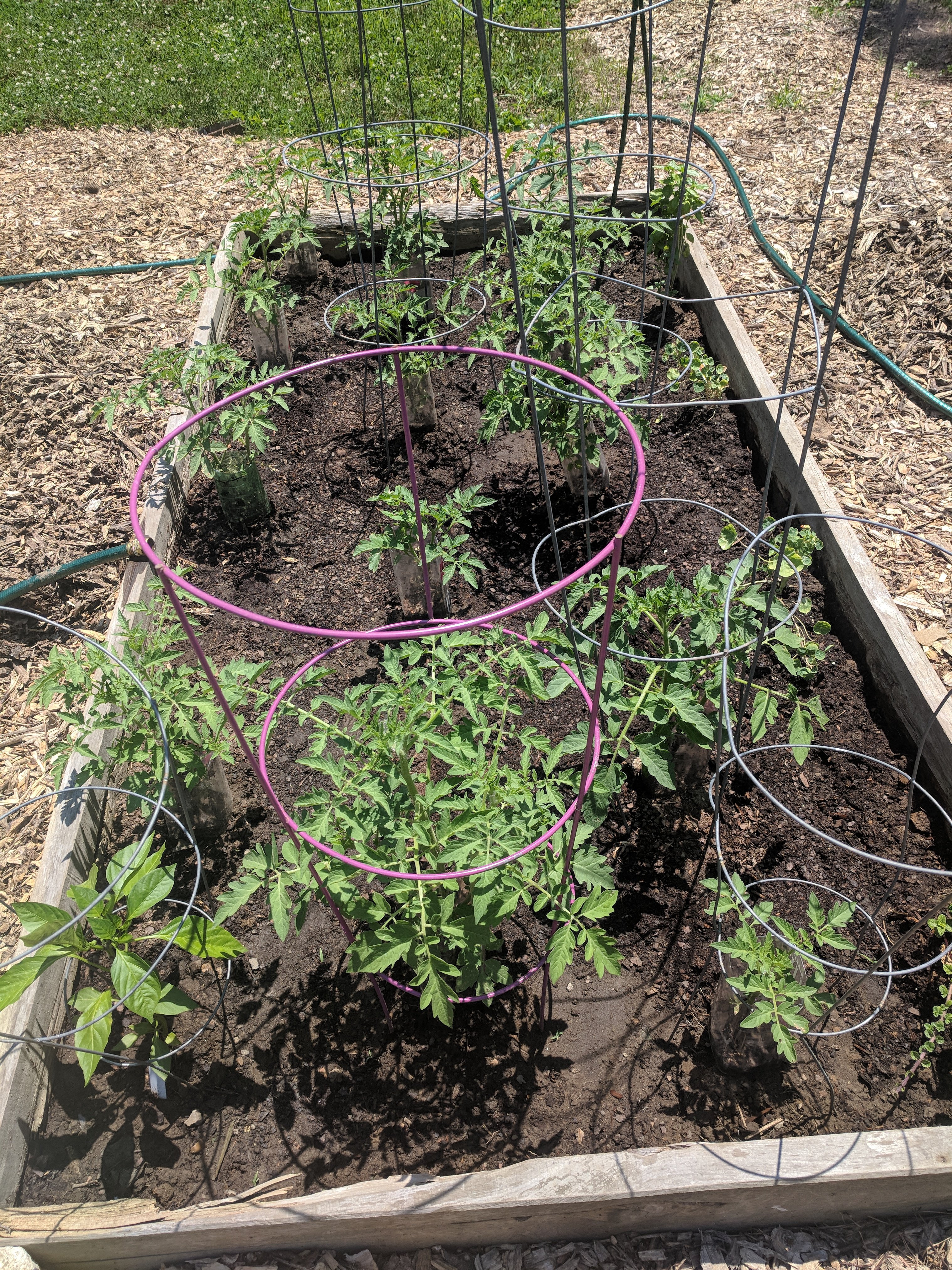 Can't wait to see some flowers and some fruit!
Who else is gardening? What are you growing?