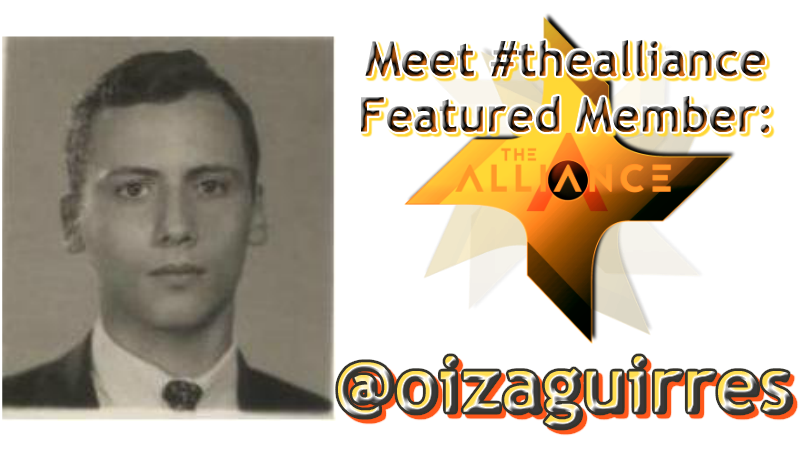 History
Oiza showed up when we were building the syndicates. He came in on suggestion by
@karlin
and he has been very adaptive despite the language barrier. He hails from Venezuela and actually has several blood ties here on Steemit. He definitely knows what family is and what they do - stick together.
I remember several posts back, Oiza had made some breakfast. Wow, did it ever look good. I've kind of mentally labelled him as 'foodie' hoping to see some other down home recipes pop out in his feed. He is also a great photographer and very supportive of the Latino community we have here in
#thealliance
. He helps out Sol, Leya and Cris filter through applications, hone new students' skills, and play with them on the playground. Do enjoy what he has shared with us recently!
You have a consistency and dedication unlike most Steempeeps out here in the Steemit ocean. The support you give your family is truly appreciated! Keep giving us those woderfully crafted posts Oiza. On behalf of the entire family, let me say thank you for being YOU and we love you
@oizaguirres
!