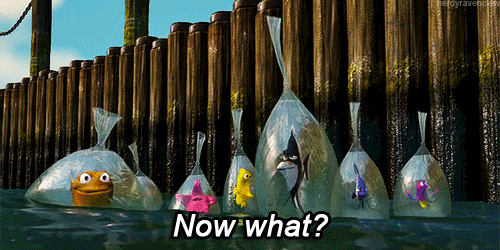 Just Keep Swimming, Just Keep Swimming...
The same thing we've always done! Just keep swimming. It does not matter if you swim in the Steem ocean or
@thehive
olympic-sized pool, you just keep doing it. We'll be there to support you as best we can! I mean, competition is great, am I right? It allows things to move forward and constantly strive to be better. We will be the best
people
we can be as a community within a community within several cryptospaces and social spheres. If you are there, we will be too. That's what friends and family do.
The Alliance
Collectively, we take no sides and remain impartial to any one blockchain or media outlet over another. HIVE, Steem, Voice, Minds, Uptrennd, Twitter, LinkedIn, it doesn't matter. The Alliance is about encouraging people to be the best they can be and support them along their paths. There will need to be a few changes, like with logos and such and a few descriptions. That will come soon enough. Speaking of, I got a few things for ya!
Hope You Like Them!
Feel free to use them as you see fit. There are still some things that need tweeking over there, so a few links may not quite work as expected yet, but it's a work in progress. Now, go out there and get familiar with your colonies! Hivemates? Community. That's what it's all about, right? And on a final note, whatever you may or may not do - REMEMBER TO BE YOU!
"Smiles, fears, hopes and tears - we're here."
~@enginewitty~
"We may not all be on the same page,
but we can all read from the same book."
~ @thehive ~
"A rising tide lifts all boats!
If one of us lifts up, we can all lift up!
We simply help each other. Like family."
~ @bluefinstudios ~

Want to support the fam too?
Join #thealliance curation trail!
Come visit with us in The Castle!
Delegate to the family curation account - @thealliance!
50SP - 100SP - 500SP - 1000SP - 5000SP - 10,000SP - 50,000SP