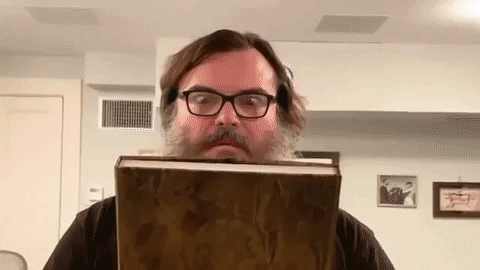 The Alliance Bank
We are fully operational and are having an impact for our 'clientele'. We have seen some great growth this past week. The whole thing was created as it is deemed necessary to maintain a fund specifically for allied functions. Especially The Block Party!!! Separate posts will now be issued from
@thealliance
for happenings with that event, stay tuned!
---
Functions can be defined as anything from (and most significantly) The Block Party, loans (small to begin with through trusted channels), savings for any family members and even voted and agreed upon donation and investment efforts. The sky is the limit when it comes to a 'bank' and all the applications it can have.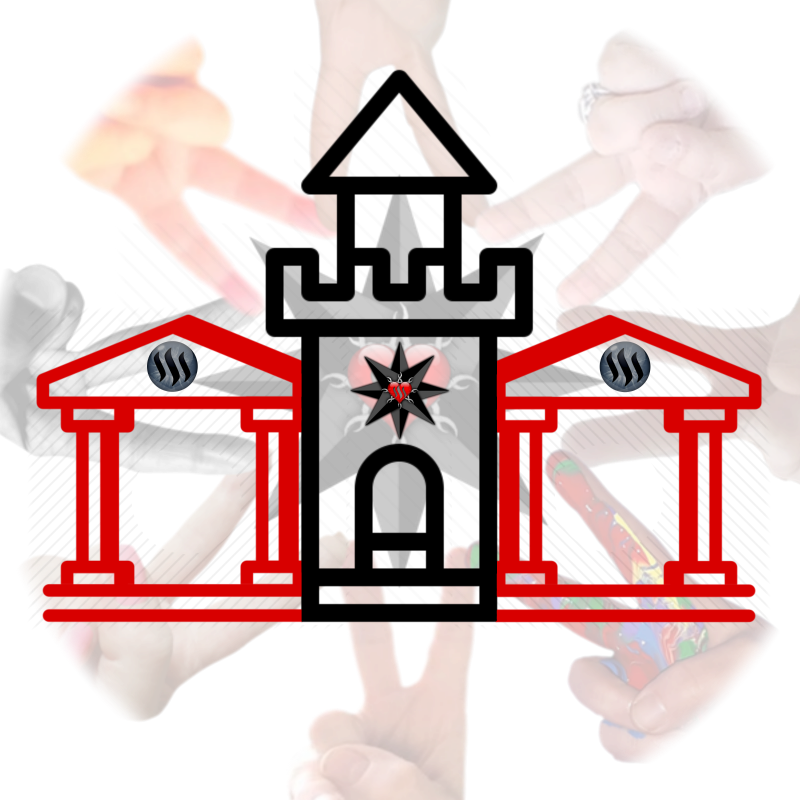 Accounting At Its Finest
As we all know, Witty's math is about as good as Jar-Jar Binks' connection to the Force. He no math good. LMAO! However, this account will be monitored daily along with all of our other ones to make sure nothing suspicious is going on. To slightly enhance security, no liquid will be readily available in the account as it will either be powered up or sent to the vault. This will also cue us to take notice of anyone contributing to the efforts we are making to further The Alliance Family unity on a global scale. We want to come to India, Venezuela, Ireland, Australia, Africa, from the North to the South Pole - we want to be there!
Contributions?
There are multiple ways any of you can contribute (though, family members will have priority status in all dealings), and this is where memos in transactions will be relied upon. Communication is key to any successful relationship - especially with your bank! Not all contributing factors will require a memo, as not all allow you to. There are three major ways to assist us and here is a fairly complete list of ways you can help with The Block Party and other future undertakings:

Steem Backed Dollars (SBD) have become increasingly harder to come by since the price of Steem has fallen beyond a lovely level. With that in mind, anyone that deposits (transfers) a total of 100 SBD will be given priority for our curation efforts. SBD contributions will be given 2 options - deposit or power up that
must
be included in the memo field. You will be considered our 'Gold Members', HA! Any transaction sent with an undefined memo will be assumed to be a donation to our cause(s) and powered up.

Now really is the time to stack the fire out of your Steem. It is given out hand over foot in comparison to the levels of SBD earned on a post or comment. Since it is easier to come by, we will lower the bar a little bit and accept deposits (transfers) in Steem and ones that ultimately total 500 Steem, will fall right behind the 'Gold Members' as our 'Silver Members' in our curation efforts. As with the SBD, if unspecified in a memo, it will be assumed the Steem is to be powered up on the account and meant as a donation for our efforts.

It's
@jackmiller
's favorite word -
delegation, delegation, delegation!
HA! This is when someone takes some of their hard earned powered-up or earned Steem stake and let us 'borrow' it for an undisclosed amount of time. We have several 'Red' members now, how much will you add to the pot? There are some easy delegation links at the bottom of this post for you to help get started 'banking' with us :)
Other Ways To Help Us Grow
Vote on our posts! This is easy, right??
Resteem the fire out of our posts!!
Leave us some comments!!!
Join our curation trail !
Make @thealliancebank beneficiaries on your posts!
Tweet it, Link it, FB it, Tumbl it - spread the word!
Delegate or send tokens from steem-engine!
Just talk about it :)

You Mentioned 'Curation Efforts'?
Ah yes, our Gold, Silver and Red members (as they come) will be curated in a couple different ways. Until a person reaches the threshold of either the silver or gold level, they will be considered 'Red'. Since no one has contributed yet, for sake of not letting this account sit idle, it will be voting 100% on all people that have contributed to its growth. This will change as all things do, while we progress and we will keep you updated with members and their tiers. Posts will be issued on a regular basis to highlight members' blogs as well.
What About Withdrawals?
So glad you asked. This is a bank after all, and we're keeping your coin. You are allowed to withdraw your deposits or rescind your delegations at any time you wish. However, if you decide to withdraw anything powered up prior to a community consented power down, you will forfeit any curation rewards built up by the account you may be entitled to and will still have to wait the 13 weeks it takes to power down to get your funds. If you sent SBD to power up, you will be returned the Steem equivalent at the time of that power up. This will prevent any abuse of the bank's holdings.
---
Anything somebody has in the vault/savings account, is subject to the 3 day waiting period for withdrawals before funds can be transferred back to you. There will be no penalty for this as it is simply sitting there minding its own business. The benefit to having funds in the vault, is the quick withdrawal time. You never know when we might have an emergency or need to help someone!
Out of Sight, Out of Mind
You may be asking yourselves, why the hell would I want you to keep any of my 'money'? There is an old saying, "out of sight, out of mind", that generally applies to children and their toys. However, this also applies to us. If we keep our 'stash' somewhere we don't see it every day, it is less likely we will spend it on candy or gum.
---
There is also the matter of curation rewards and dividends that will ultimately be paid out to members as this grows as well. During any consented power down, your percent of curation will be directly reflected by your total POWERED UP deposit(s). A percentage bonus will also be given to delegators. It would not be fair to give someone that deposited 2000 Steem the same as someone that only deposited 25 and the same goes for a 25 SP delegation vs a 1000 SP one. One could consider it an investment, but we aren't there yet. All will be revealed as time goes on. They don't call him Witty, for nothing.

Delegations
Deposit Totals (Savings & SP)
Curation
Curation Reward Totals - 50.15 (+ 7.99) SP
Total Effective SP - 3994.71 (+ 138.86) SP
Token Holdings
This is a category added to maintain transparency and show the growth of our little local bank. There are no bonuses (at this time) for adding to the holdings in our vault. Perhaps in the future or if there is a significant deposit or addition, we can discuss dividends procured from the tokens. All tokens are alphabetical and staked unless noted otherwise. Growth is in parenthesis after the tokens' total.
STEEM - 704.376 (+ 130.595)
BANJO - 13 (+ 2)
BEER - 0.1 (no change)
BUILD - 2.98 (+ 1.69)
CREATIVE COIN - 836.839 (+ 32.086)
DBLOG - 260.895 (+ 12.432)
FOODIE - 579.389 (+ 2.62)
GAMER - 1,000,614.2 (no change)
GG - 2.64 (no change)
LEO - 0.306 (no change)
LOTUS - 1.976 (+ 0.076)
MARLIANS - 1000.76 (+ 71.844)
NEOXAG - 204.569 (+ 27.565)
PAL - 54.007 (+ 6.948)
PHOTO - 239.447 (+ 2.158)
Q - 5.99 (+ 0.14) (held - yielded .07 STEEM past 7 days)
SONIC - 1.979 (+ 0.107)
SPACO - 3,709.273 (+ 42.343)
SPORTS - 234.986 (+ 4.879)
TLNT - 1345.243 (+ 79.424)
TRDO - 22.968 (+ 0.186)
TUNES - 11.795 (+ 0.121)
WEED - 10.626 (no change)
---
The Ball is Rollin'!
The Block Party 2020 will be here in less than 5 months, so we have got to hustle, hustle, hustle! All Block Party 2(020) information is being moved to
@thealliance
as we have a larger audience there and it will be much easier for people to follow along with progress. Below, you will find some useful links like how to find the Castle to talk to Witty if you have any questions about the bank or anything else. Don't forget to throw some support on the proposal!
"STeeM WoRK iS THe TeamWoRK THaT MaKeS THe DReaM WoRK"!
Steem on all you lovely people!
- Witty

Please approve our proposal!
Come visit with us in The Castle!
Join @thealliancebank's curation trail!
Easy Delegation Links for The Alliance Bank!
50SP - 100SP - 500SP - 1000SP - 5000SP - 10,000SP - 50,000SP