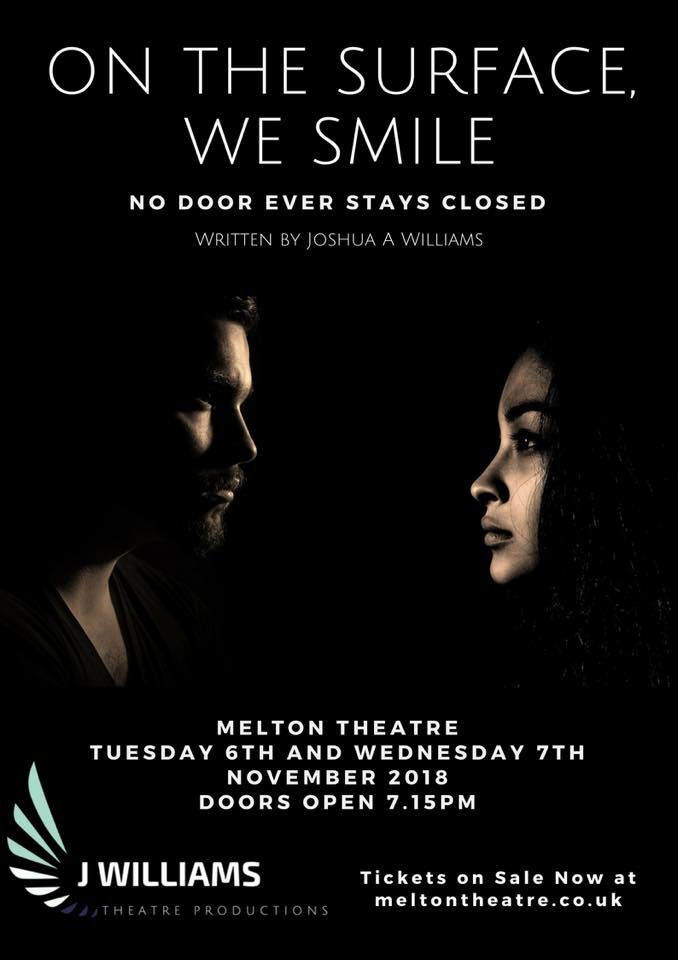 Written by Joshua Williams
On the Surface, We Smile is about the perception of people around us and the lengths we will go to, to hide the truth underneath. Jackson and Lisa are two best friends who comment on others around them including a Victim of Sex Trafficking, A Domestically Violent Couple, A Family plagued by alcoholism, an unconventional relationship and a couple who have given up hope. The play is a gritty look at what is behind closed doors told through witty language and innovative story telling.
Joshua began writing the play three years ago and after a successful run in April 2017 in Loughborough, J Williams Theatre Productions are ready to get started again with a two night run at Melton Theatre on the 6th and 7th November 2018.
A Cast of fantastic Actors have been sourced and the show will be directed by Joshua Williams alongside Lee Samuels as the Assistant Director. Hannah Castledine will choreograph the show. See the official Cast and Crew list below!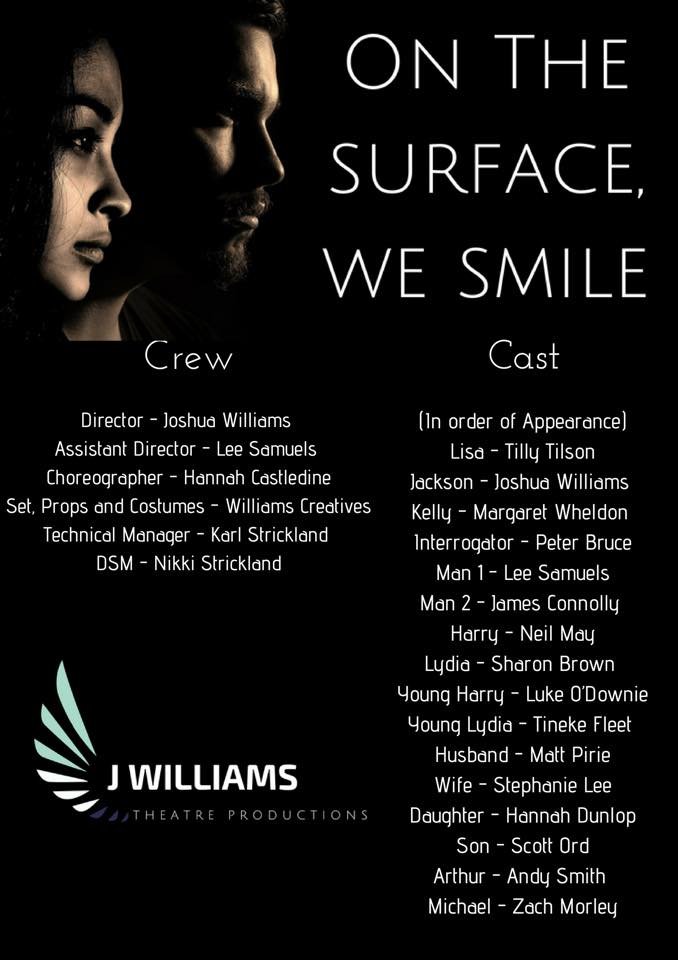 Thank you for taking the time
Peace, Love, Life and Laughter x
Diddy x