Cryptocurrency has often been associated with illegal transactions on the darknet. But the deep web can be used in a positive manner as well. Sixgill, a new darknet intelligence platform, has been created to prevent sensitive data leaks, including credit card information and medical records. Moreover, this startup claims they can prevent cyber attacks before they even occur.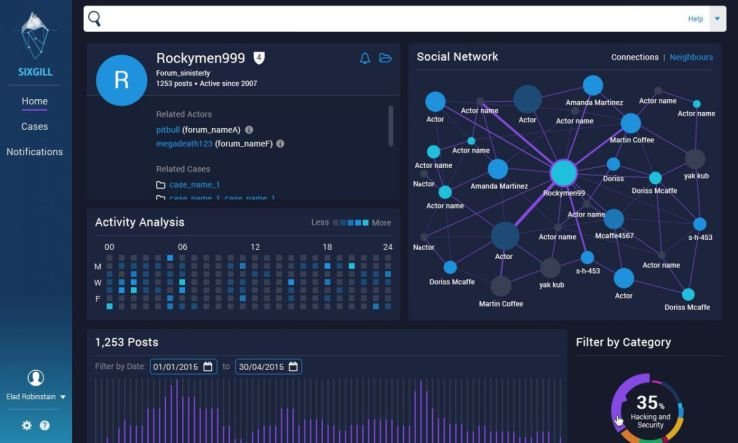 SixGill Uses The Darknet For The Greater Good
Albeit users of the deep web do everything they can to protect their identity and remain anonymous, no solution is fail-proof at this stage. Sixgill, a new Israeli Startup, showcases this statement by using the darknet as a way to prevent cyber attacks. Moreover, the company feels they posses the tools to prevent sensitive data leaks in the future. In most cases, stolen data is sold on the deep web in exchange for Bitcoin or other cryptocurrencies.
The reputation of the dark net revolves around illegal trades, internet criminals, and cyber attacks. To be more precise government officials view the dark web as a collection of marketplaces facilitating collaboration between criminals. Some would even argue the deep web is where terrorist attack plans are forged, albeit there is no evidence to back up these claims.
That being said, Sixgill wants to harness the distributed nature of the deep web and use it to do some good. By using proprietary algorithms and newer in-house developed technologies, the startup will use the darknet as a source of valuable information. Collecting and analyzing data obtained from the darknet will help the company's tools evolve over time, and ultimately prevent cyber attacks from taking place.
So far, the company has been deploying automated monitoring systems, which keep tabs on open, closed, and hybrid darknet forums. Through the collection of big data, the algorithms can prioritize information and determine specific patterns which could lead to impending threats. Moreover, Sixgill also creates profiles of dark web users, albeit it is not clear how the toolkit achieves this step.
Automated solutions such as these can prove to be very powerful, albeit they may still report false positives. While Sixgill prides itself on providing real-time alerts to thwart cybercrime in the bud,it remains to be seen how reliable the information will be. That said, the company employs various top intelligence officials who have plenty of experience in the field.
Many of its customers feel Sixgill is "the most innovative among cyber intelligence packages". Speaking of clients, Sixgill's customers range from telecom companies to financial corporations and even various governments. That said, there are still early days for the solution, as it only launched in June 2016.
---
A feature written by JP Buntinx , Source: http://dashpaymagazine.com/index.php/2016/07/30/sixgill-scours-dark-web-create-user-patterns-prevent-cyber-attacks/
---