My name is Adrian and I am from the Philippines. A front-liner in terms of Peace and Order during the Quarantine to make sure the laws of the government are highly implemented to ensure the security and safety of my fellowmen.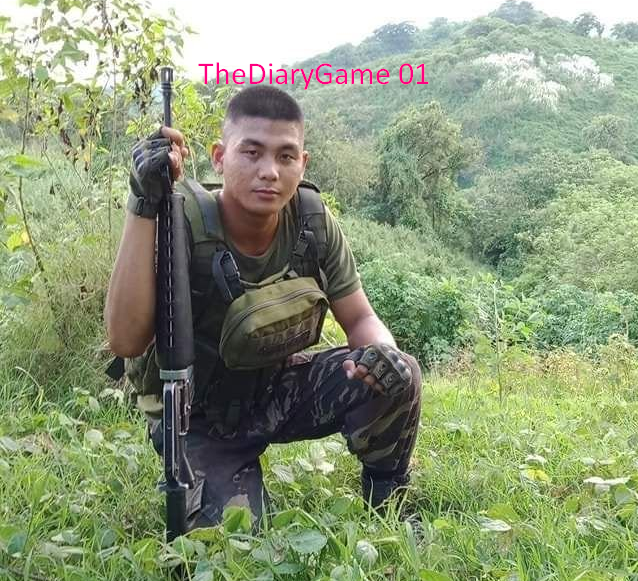 Today is my first day to be here and proclaim myself as a blogger. Although considerably trying hard because this is the first time I will try to compose sentences and through that, share my wonderful experience starting right up to this moment.
I uploaded my photo this morning and now I was really surprised by the number of people that welcomed me and given me upvotes. I really didn't know that we could actually earn from the posts that we share and how fun it is to mingle with people (as what my partner always said to me) genuinely.
This is the amount and number of upvotes I gained on my first post: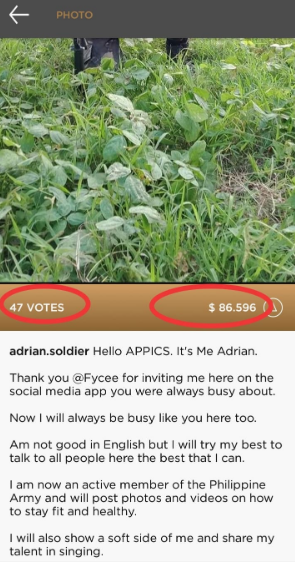 I have checked the HOT Posts and seen myself on top of it on the first line and first post.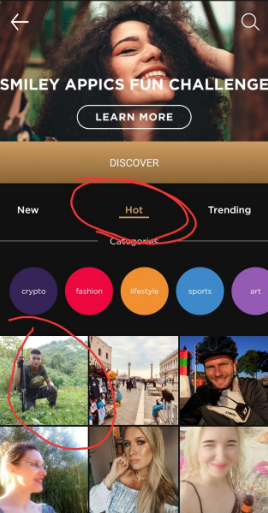 It also gained a lot of comments welcoming me to the platform including my replies to them.

With this kind of recognition and warmly welcome, it only means that everyone would really be encouraged and motivated to always be our best in sharing great contents to this blogging platform.
In return, if I already have the the resources to get back to them and also recognize their posts then I will definitely gonna do so. For now, my partner advised my not to do upvotes for now because I don't have upvote powers yet.
I have seen fycee really welcome a lot of newbies and motivates each one of them, the reason I might have been really welcomed with these number of people even the leaders of the platform.
My user-experience as a start of my blogging career is of-course 5 out of 5. Where the number 5 is the highest.
Thank you so much again from the bottom of my heart #appics family.
I will also share some of my signing sessions all by myself. I am still shy to let other people hear it personally or even being in-front of the crowd. This will be a great avenue for me to showcase what I've got like our daily exercise routines and some of my song-covers.
I hope you enjoyed my first ever post here on my Daily Steemit Diary.
@adrian here and hoping to know more people.