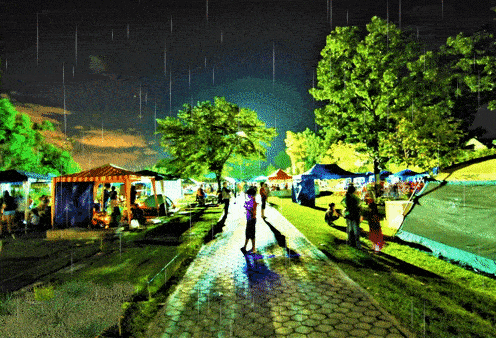 Src
In the Philippines where I live most Filipino Catholics and other Sect members included would go to the grave of their departed loved ones to put some candles depending on their budget it might be some common white candles or those big ones that could last a few days.
Prior to the date of October 31 and November 1st they would also either hire some person to clean the grave from weeds and grasses or other debris and then beautify the grave by painting it with either white wash or paint.
Sometimes other family members would visit the grave before the majority of people would come to save them from inconvenience of traffic jam and other troubles considering that the cemetery will be so full of people from the date aforementioned.
A Private Cemetery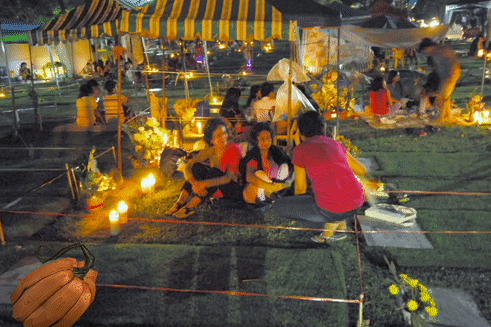 Src
In the places where their departed lovedones lays peacefully or at least the remains of their lovedones, they would gather around and just stay there chatting with one another, eating, having a sort of picnic, it is indeed a reunion time. Some would meet with other people or some just to roam the parts if not the whole cemetery as if it was a museum just to see some other graves, the graves of the lovedones of their friends and acquaintances or other known people or celebrities especially in some major, big, public, or private cemeteries.
"Halloween", we do not call it that here because we have other terms, "Day Of The Dead" is another way of meeting again our live relatives. It is a sort of reunion time as the grave of the departed loved ones would be a magnet to its common relative especially if the departed is a senior member of the family then all its descendants would meet in that place and then get back to the common family home to continue their celebration for some other families.
Public Cemeteries Are Apartment Type Here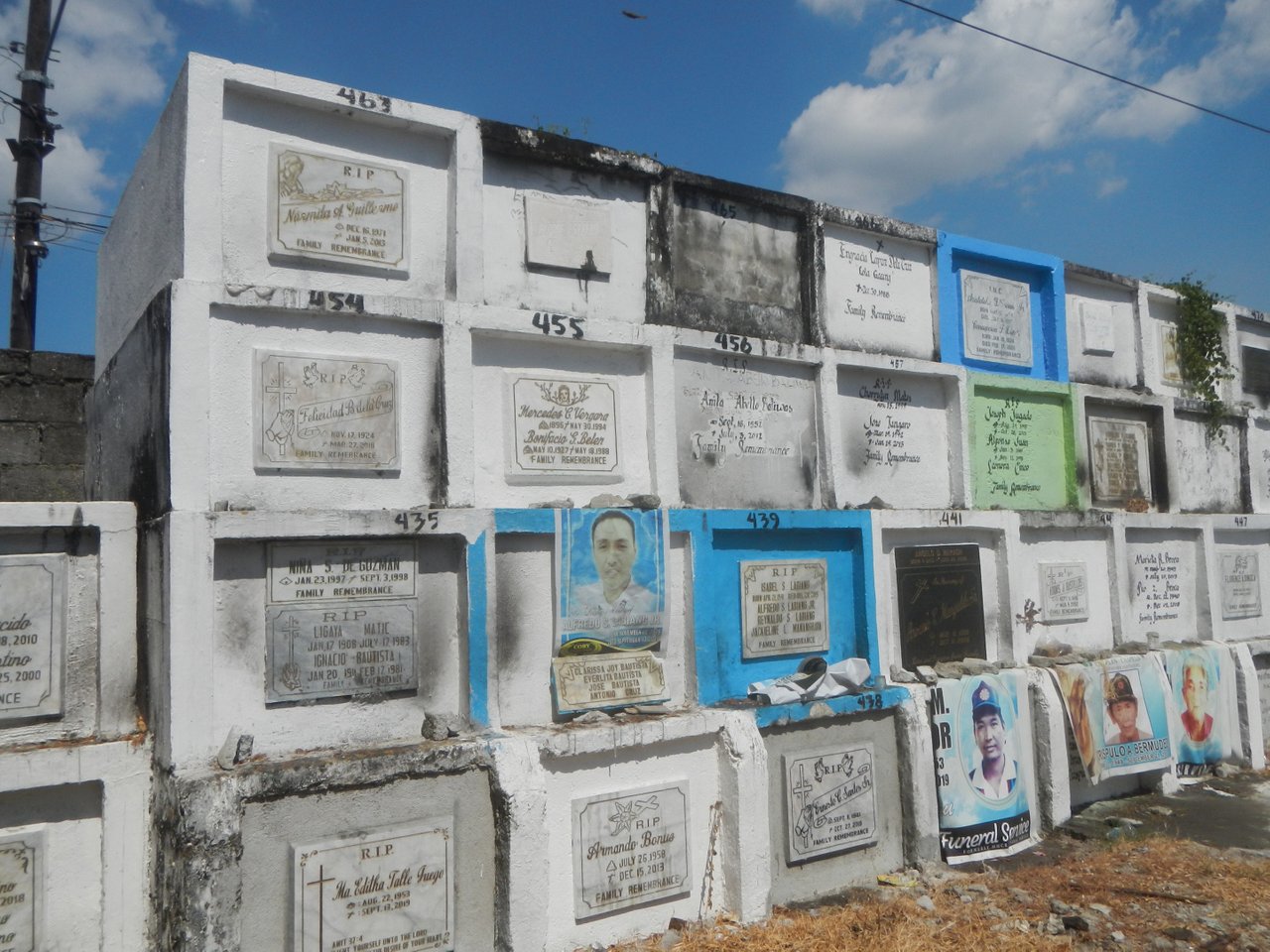 Src
Halloween per se is just celebrated by the children of rich families but recently kids today here in my village already doing the "Trick or Treating" as they would wear costumes and go house to house knocking and say "Trick or Treat". But personally I think it is fun especially for kids as they would wear costumes and then get some candies at the end of the day, or night for that matter.
Some younger kids who have no clue what they are doing is just assisted by their parents and go house to house with them. It is quite amusing and amazing because children here in my country is being influenced by western tradition by "Trick or Treating".
Children Gets Happy During These Times Of The Year As They Collect Candies From Friends And Neighbors With Their Trick Or Treating






The Halloween or day of the departed occasion is a good thing for my country simply because it reunites family members and relatives. It is actually more than a family occasion but with a twist of remembering our lovedones.
The western influence of Halloween trick or treating for children is creeping in but I think it is not harmful though because it is a fun occasion for children of some families. Maybe it is a good thing to help make good memories for the children and for the economy as well because there are selling and buying costumes and of course candies!
But for most of my fellow countrymen the tradition just might stick for a long long time in going to the cemetery, lighting-up candles and putting on some flowers to the grave, saying a little prayer, and having a reunion with relatives. That is how Halloween is celebrated in my country, a reunion forming great memories and having fun at the same time.