This is my blog for today August 6th and I have been thinking of what kind of thing am I going to share since I already shared my usual activities everyday then what else am I going to share this time.
I would like to thank @fycee for inviting me to make a daily diary at steemit and for the pilipino group community celebrating the 1000 days of steemit.
First of all, I would like to share my obento for today in which I prepared last night and early this morning to be my lunch food at work.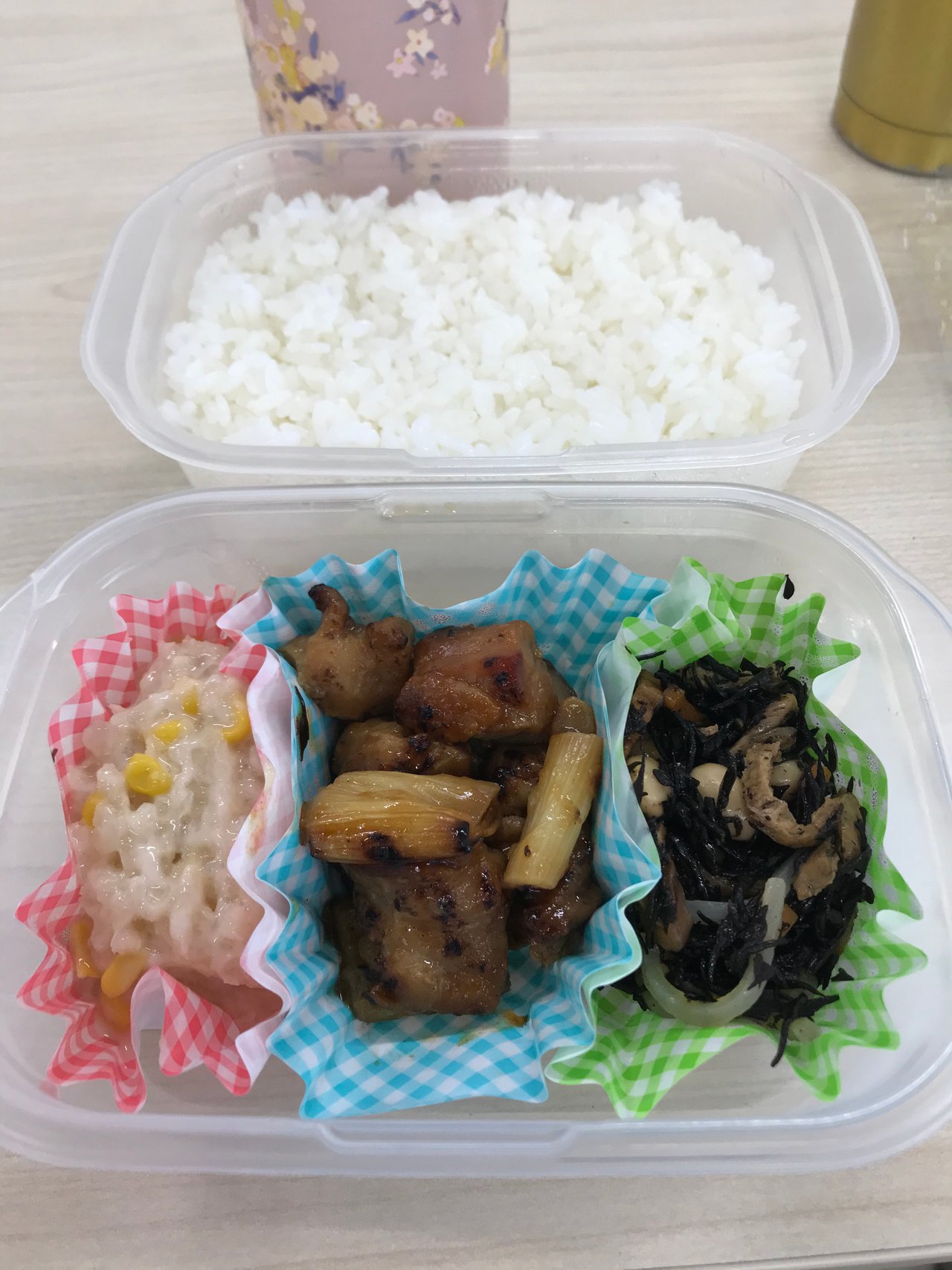 The food that I cooked and bought at the nearest convenience store were yakitori with negi ( pork barbecue with onion spring) - middle , hijiki (Japanese black marine edible algae) - right and Philippine dessert corn kernel rice cake - left. The rice was always in a separate obento box so that I can reheat it before eating. I really enjoyed my lunch meal today.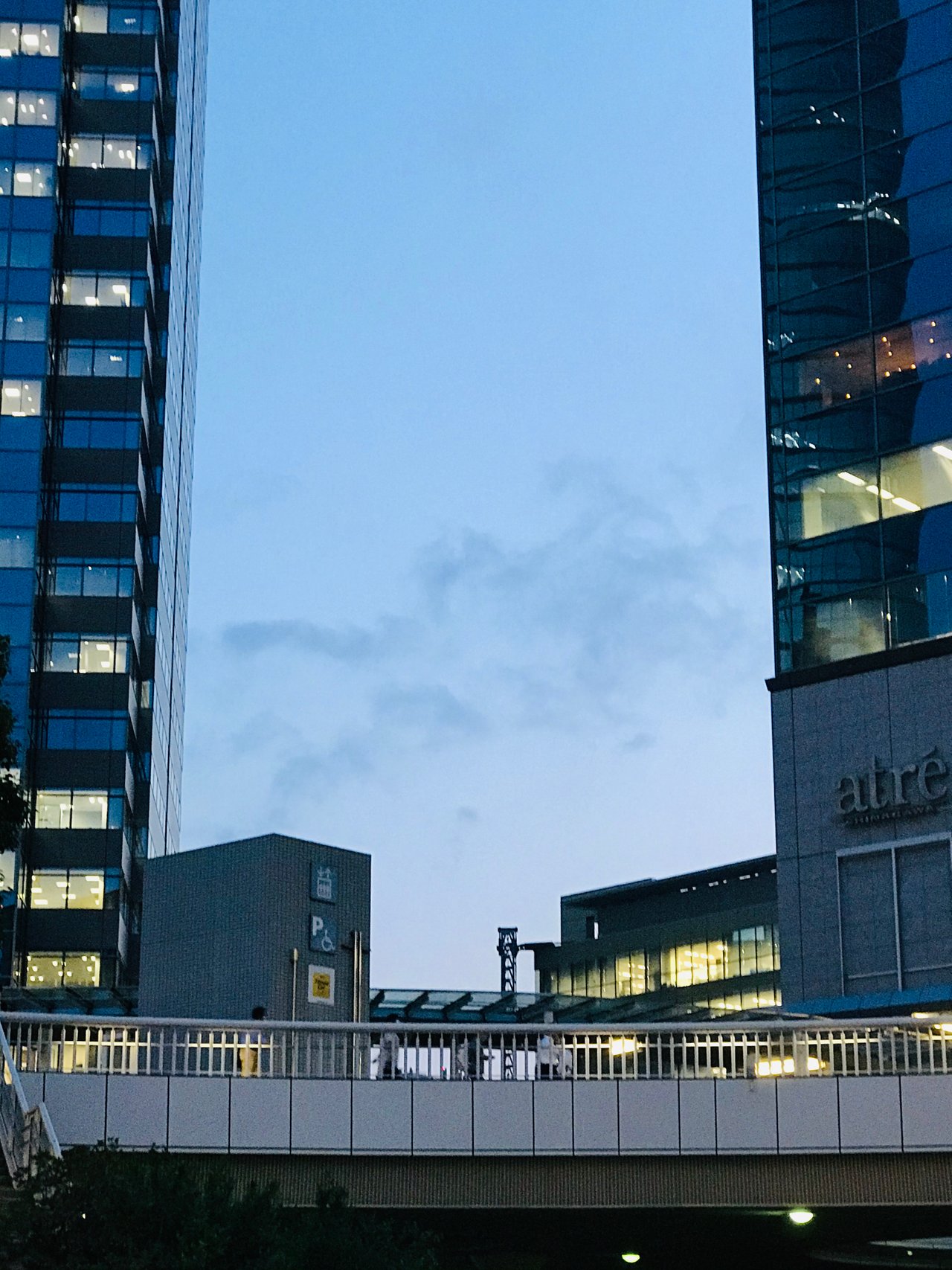 This was the photo I have taken while walking at the front park of Shinagawa station. Building to building interval made me focused to see the clouds formation. As I have loved nature especially clouds, ☁️ the night's clouds beauty amazed me.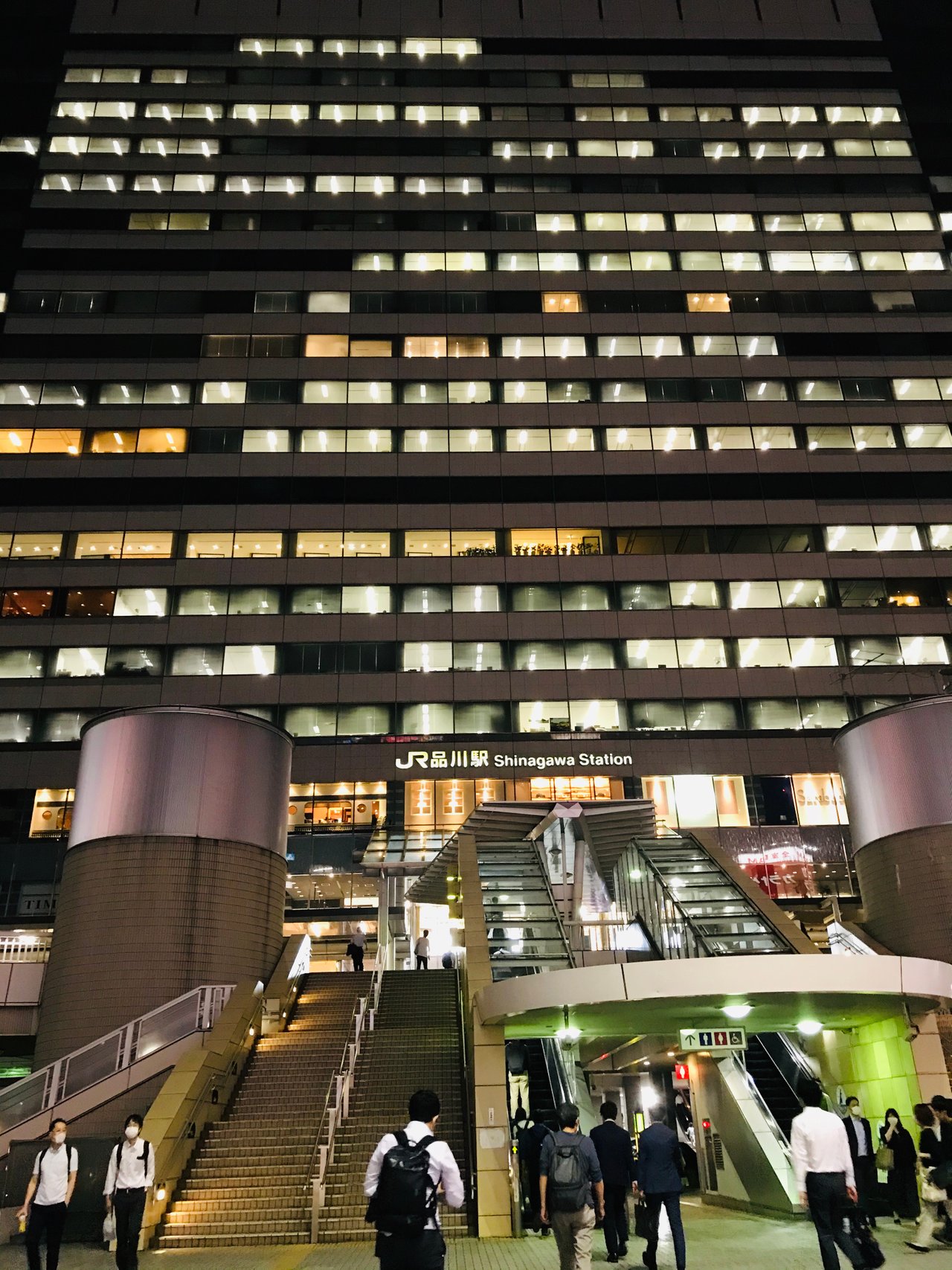 The front station 🚉 of Shinagawa! So lovely to see the building lights at night while walking the pavement going to the escalator. Sometimes, if I have the time, I do some window shopping 🛍 here to get some relaxation after a whole day of hard work while looking at the stores selling items. If I get tired of walking then proceed to tap my pasmo card to enter the gate of the train going to Tsurumi station.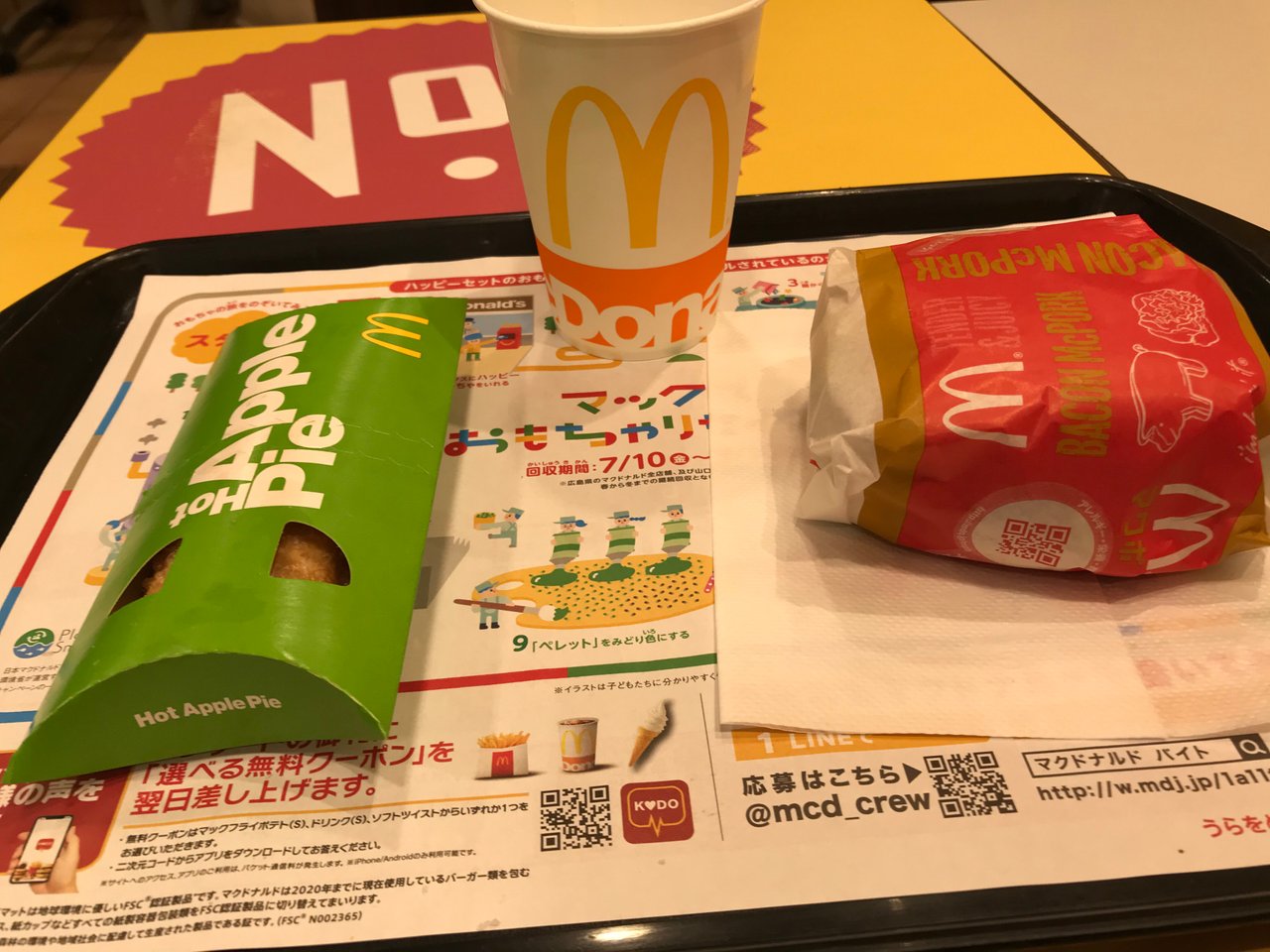 Arriving at Tsurumi Station, I was craving for some McDonald's apple 🍎 pie 🥧 and hamburger 🍔 so I decided to stopped by the nearest McDonald's store to buy and eat while browsing my phone. While eating, I have noticed the paper cover of the tray and got curious about it.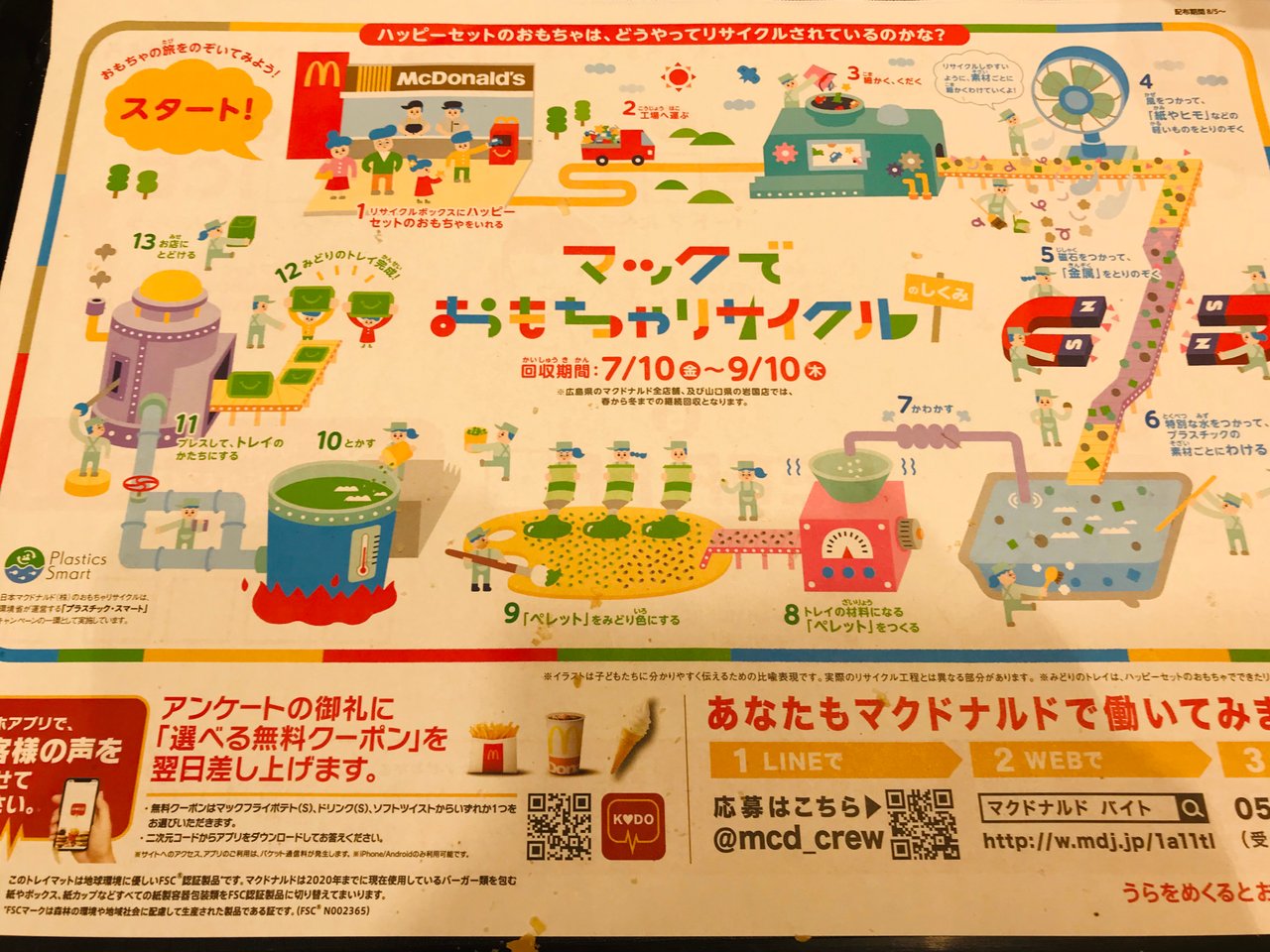 McDonald's campaign was about promoting collection in recycling old toys of children around Japan to submit it and converted it to become McDonald's green tray. The recycling system was such an amazing process that contributes to lowering garbage disposal of children's toys and thus promoting eco friendly users to all McDonald's customers! What a great idea it was!
There you are my steemit friends, hope you like my diary game blog today. I also would like to thank @cryptokannon for inviting me to join @japansteemit community and it is good to be part of their group.
Thanks for dropping by. All photos are original of iPhone 7 Plus.
                    🌸🦋🌷@elitogold 🌷🦋🌸