Hello to the steemit community
Dear diary,
My mom woke me up this morning as early as 3am. I was very tired but my mom kept pushing. She came to the room twice to wake me, I refused to get up. Then she came the third time and threatened to pour water on my body if I refuse to wake up.
I finally got up. It was a cold morning and the rain was falling which worsen the cold. I had to wear one of my dad old cloth. It was big on me.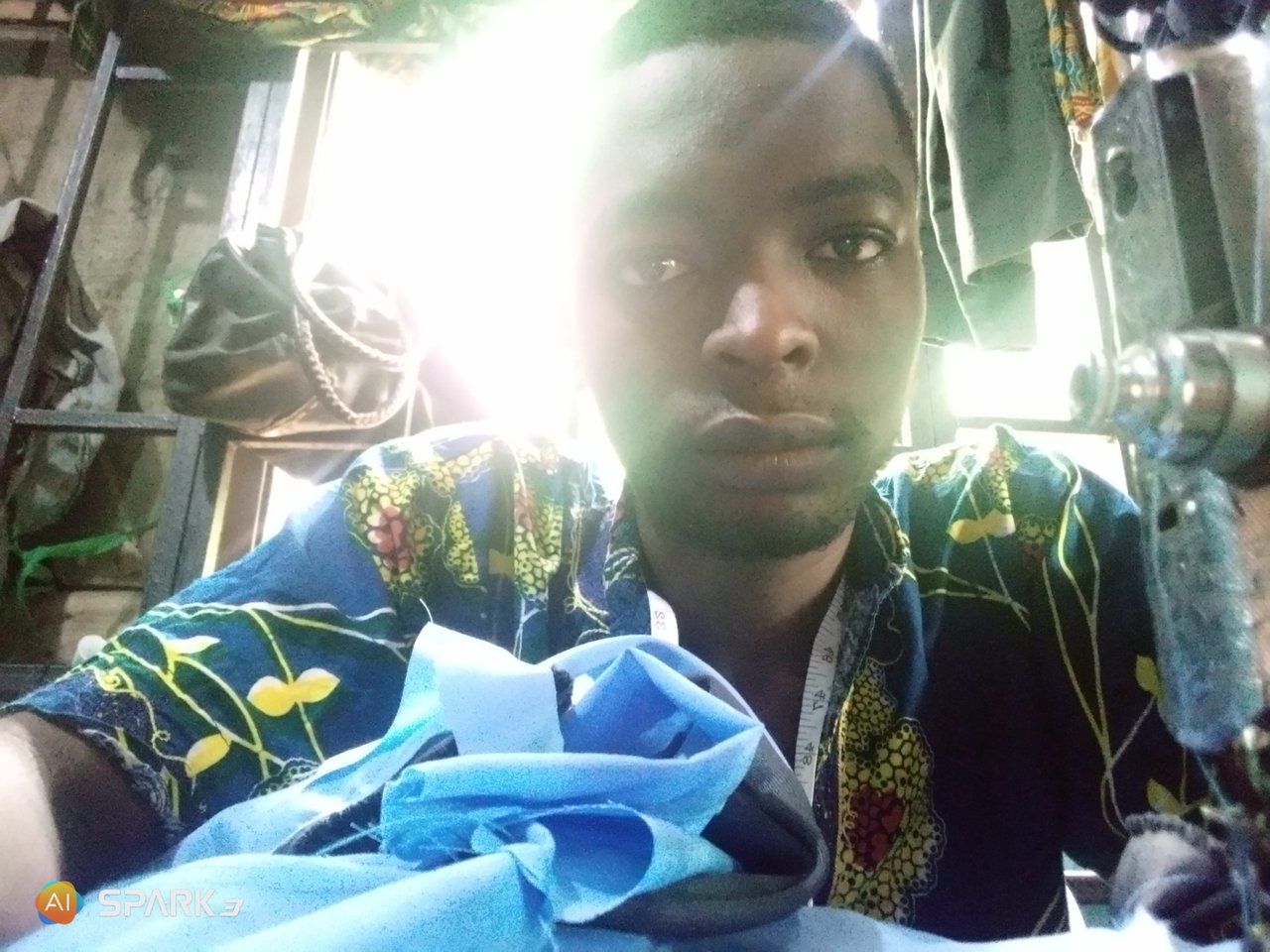 see my weary face
I climbed the machine and did the work that was assigned to me. When it was daybreak, my siblings went to school
leaving behind me and my elder sister (both of us at home because uniben has not resumed). We did all the work left. And my mom. Told me to do the supply.
I took my bath and got dressed for the task. I was to supply uniform to two schools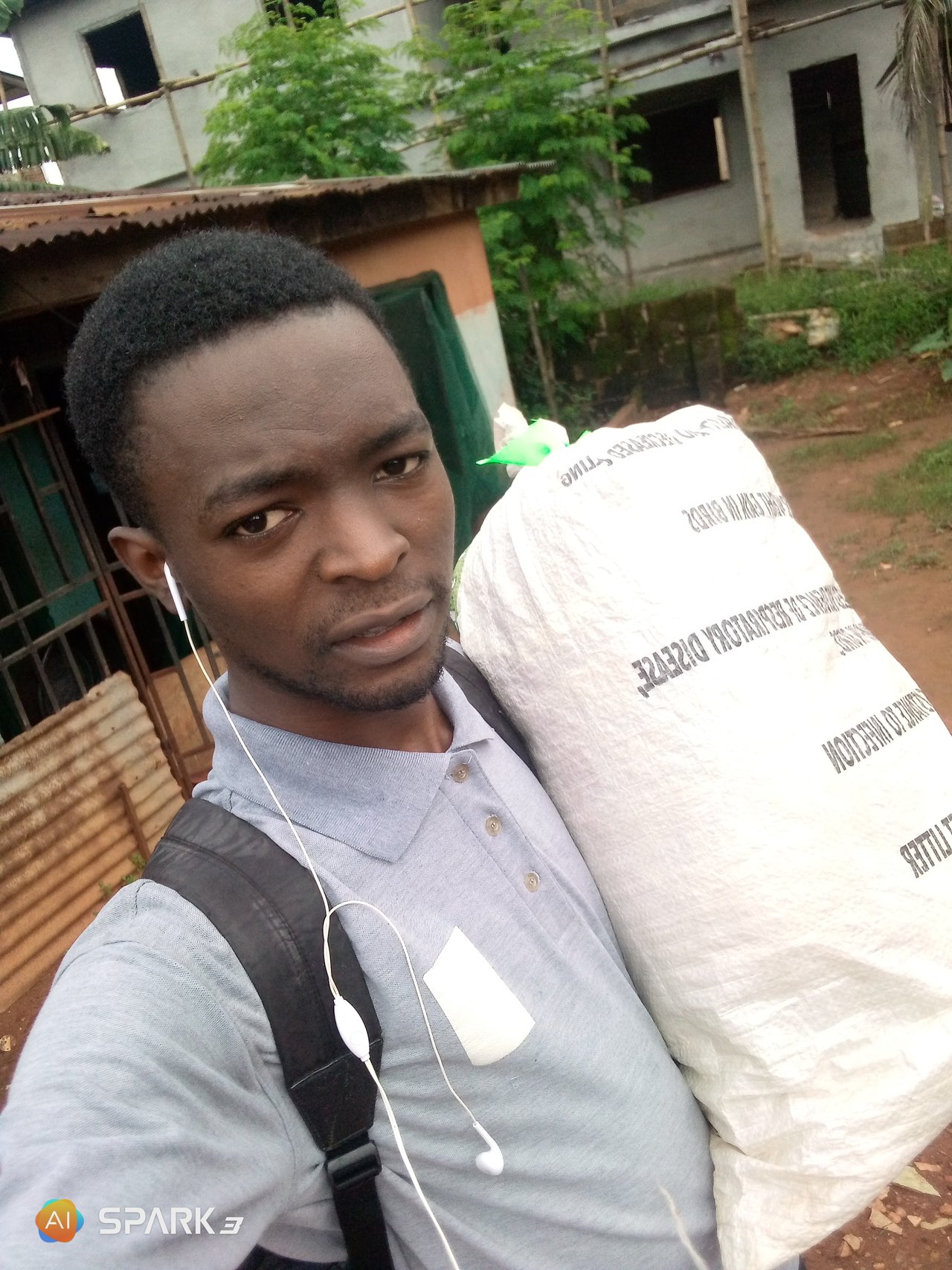 me, ready for the journey ahead
I got to the first school at eyaen.
On getting there, I was approached by a female staff.
Female staff: is that uniform?
I was shocked that she knew it was uniform, the uniform was bagged and it was not a transparent bag .
I answered in curiosity: yes!
female staff: she exclaimed! thank God, finally uniform is here.
I was ushered to the woman in charge of uniform and she came up on me with anger in her voice
Woman: Is this just the uniform you bought?
Me: I answered, yes!
Woman: I was expecting you to bring like two Ghana must go bags full of uniform
Me: answered jokely; no ma, it should have been two trailers
Woman: she replied, yes if possible it won't still be enough.
We talked for some time then i recorded the supply in my invoice and I gave her a copy of it to keep. Then she took me to the students that wants to sew uniform and I measured them.
I spent a lot of time than expected in the school however, my goal was reached.
From there, after I left the school premesis, I entered a taxi straight to newbenin market.
From where I entered the other school.
I got there exhausted, and tired of standing due to my previous measurement in the first school. I saw the secretary and she answered me like there were no other pupils/students demanding for uniform after I measured two little child that came to the office.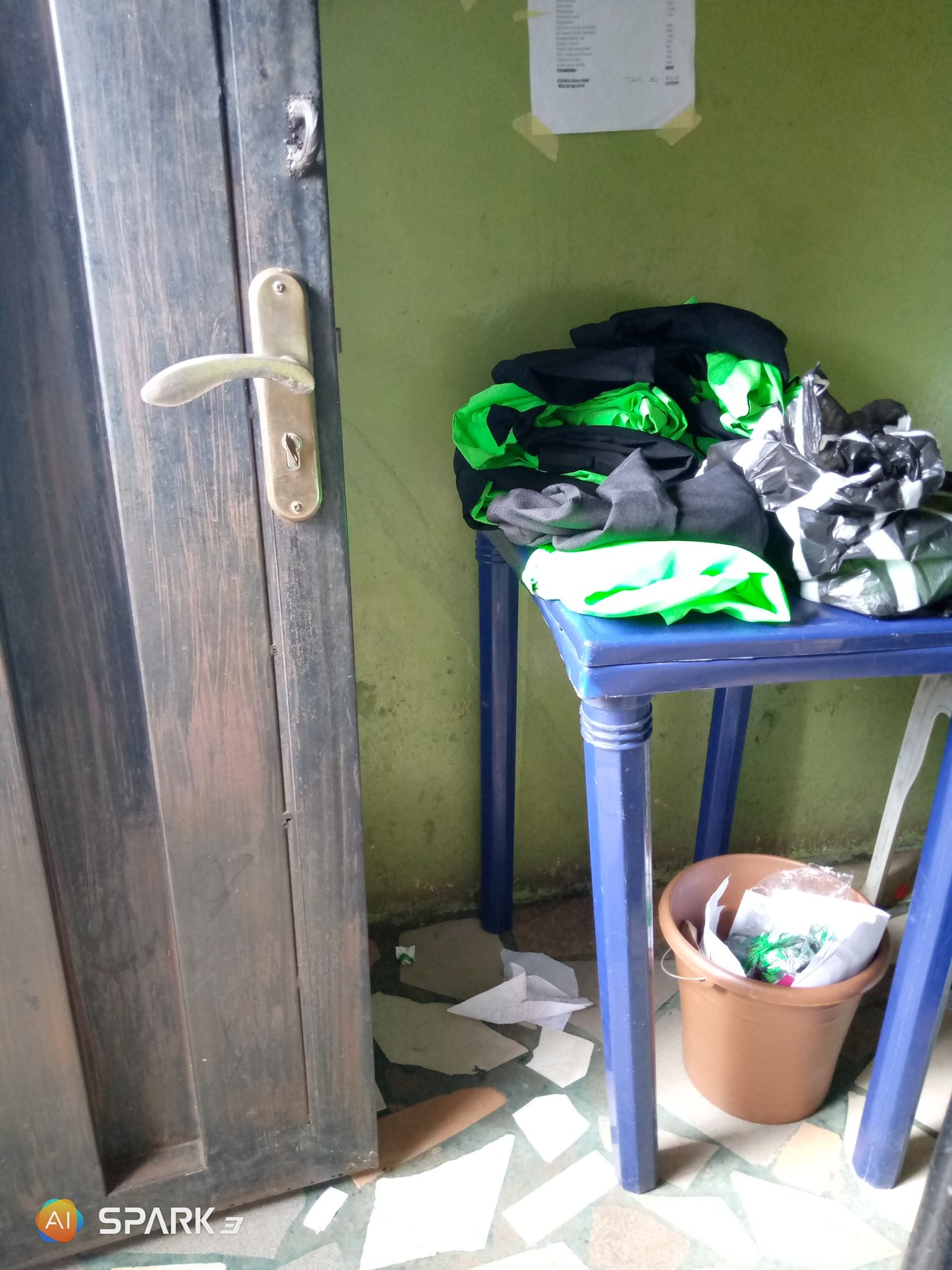 some of the clothes i brought
The manager came few minutes later and meet me, he was happy I came and asked if the secretary has walked me round the school, she said no that she is very busy with parents in her office.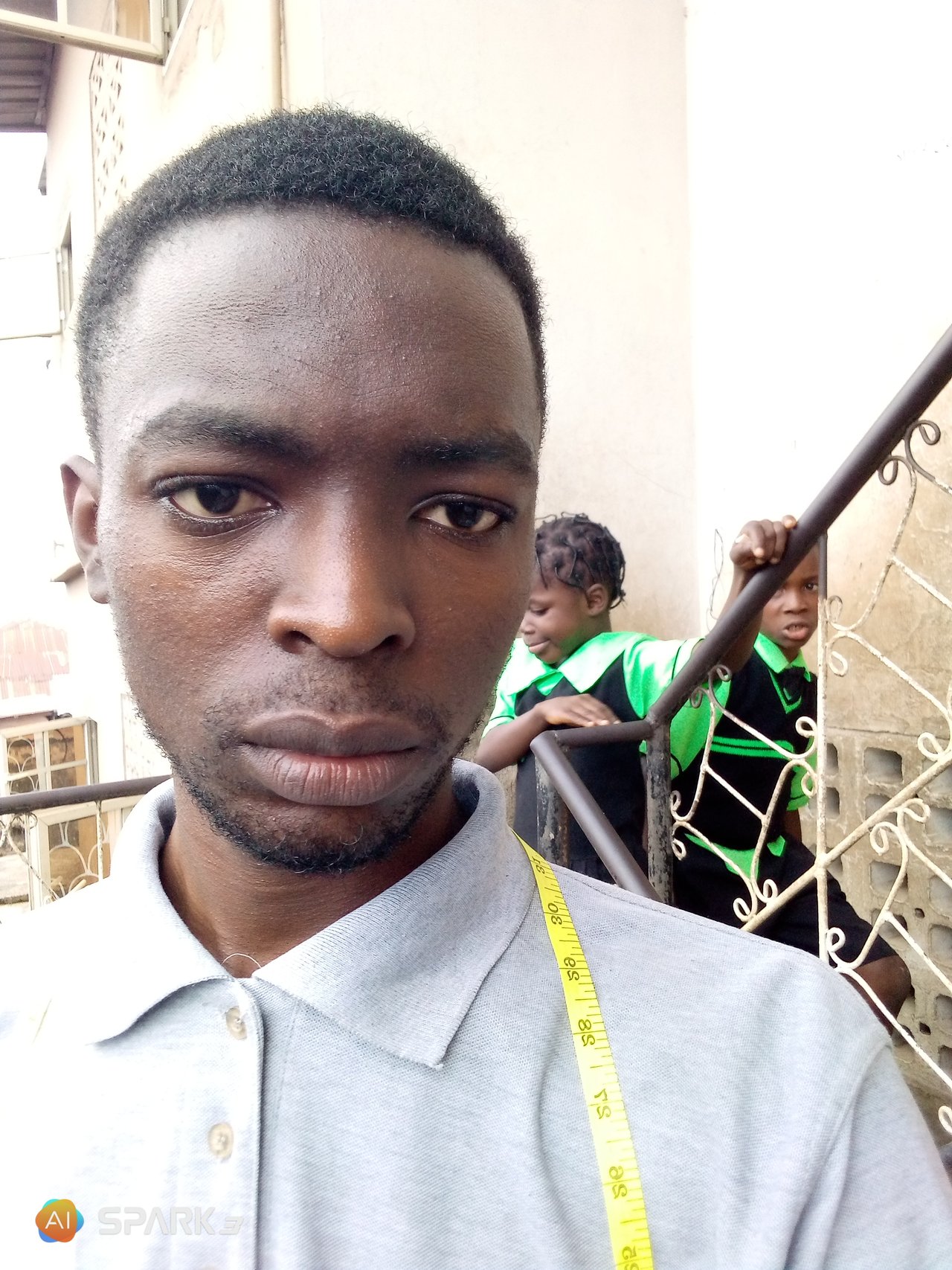 done with the primary section and going to the secondary section
He called another teacher and he walked me through the whole classes. I measured everyone that claims to have paid for uniform but have not gotten. From the kg– secondary. I was very exausted and famished after that heafty series of measurement.
Because I wanted to enter a vehicle with little fee so I can afford to buy data, I had to trek down to 2nd junction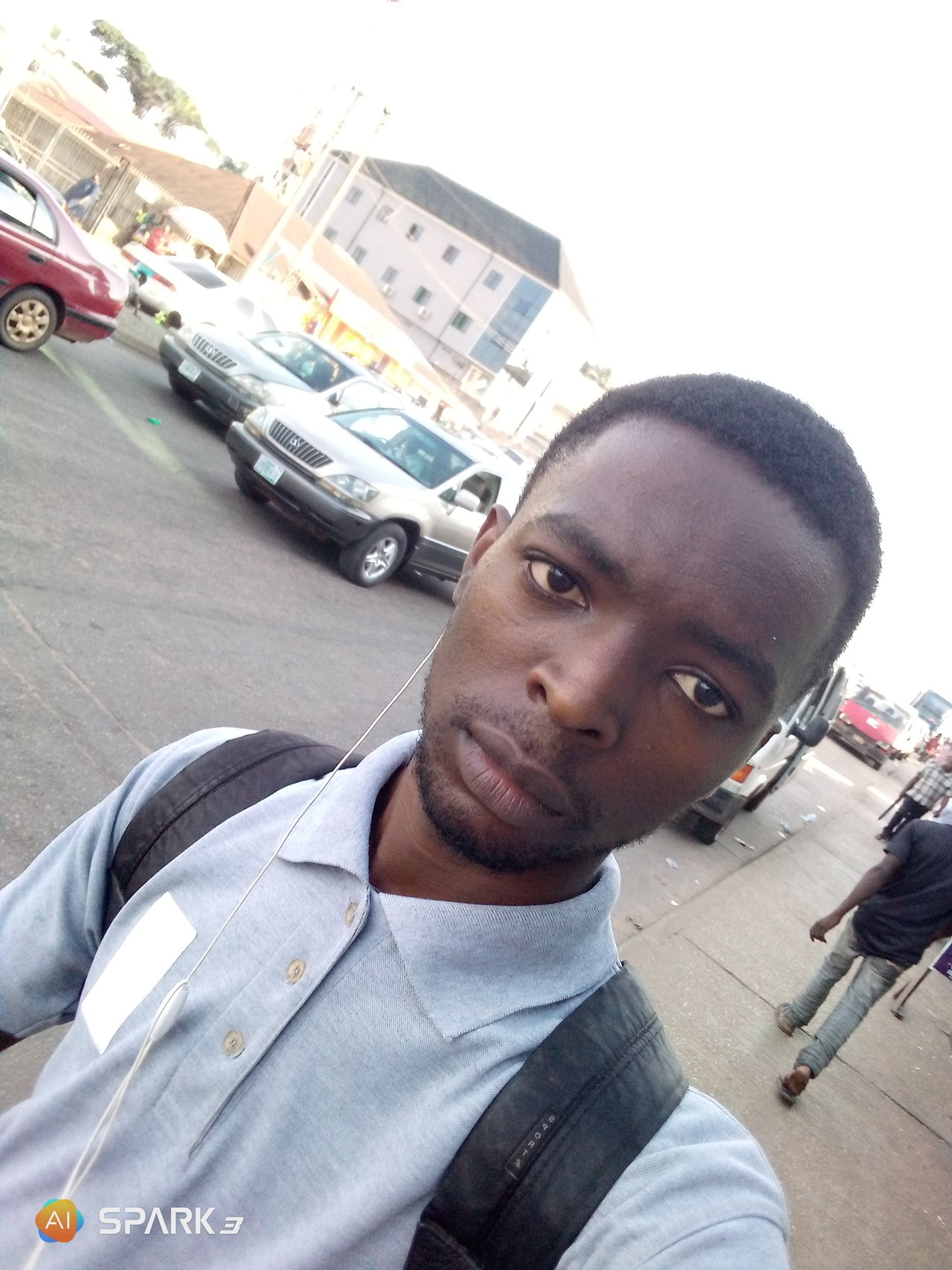 in second junction, those vehicle behind me are waiting for the traffic light
I didn't see any vehicle as I thought it will be quick and cheap but I had to stand for another 10mins before a vehicle going to my direction came.
I entered and paid N50 = $0.262487 from 2nd junction to st.Paul Anglican church. I rushed home. I arrived home by exactly 5pm and the first thing I did was to drink few cups of water to rehydrate myself.
Coincidentally, my brother was frying some plaintain and potatoes, I took some and sleep came my way.
With this I am already saying good night. See you next time.
Stay safe @lovveday cares.