Early to bed early to rise
My last diary post I complained about me getting late each day, last night I went to bed early around 8:30pm. To my surprise I woke up pass 4am. I couldn't believe my eyes. As usual, I did my morning rituals (pray, meditate, watch YouTube videos, listen to podcast) before getting myself ready for the day. By 7am I stood up to brush my teeth, bath eat breakfast and then retire back to my room. Checking my to-do list for that day, wow am free no appointment whatsoever except going to class in the evening to pick up my handout to study for examination.
I was busy sleeping and watching movies till when it was 4:00pm. I left my house for class. On getting to the junction to enter tricycle something happen.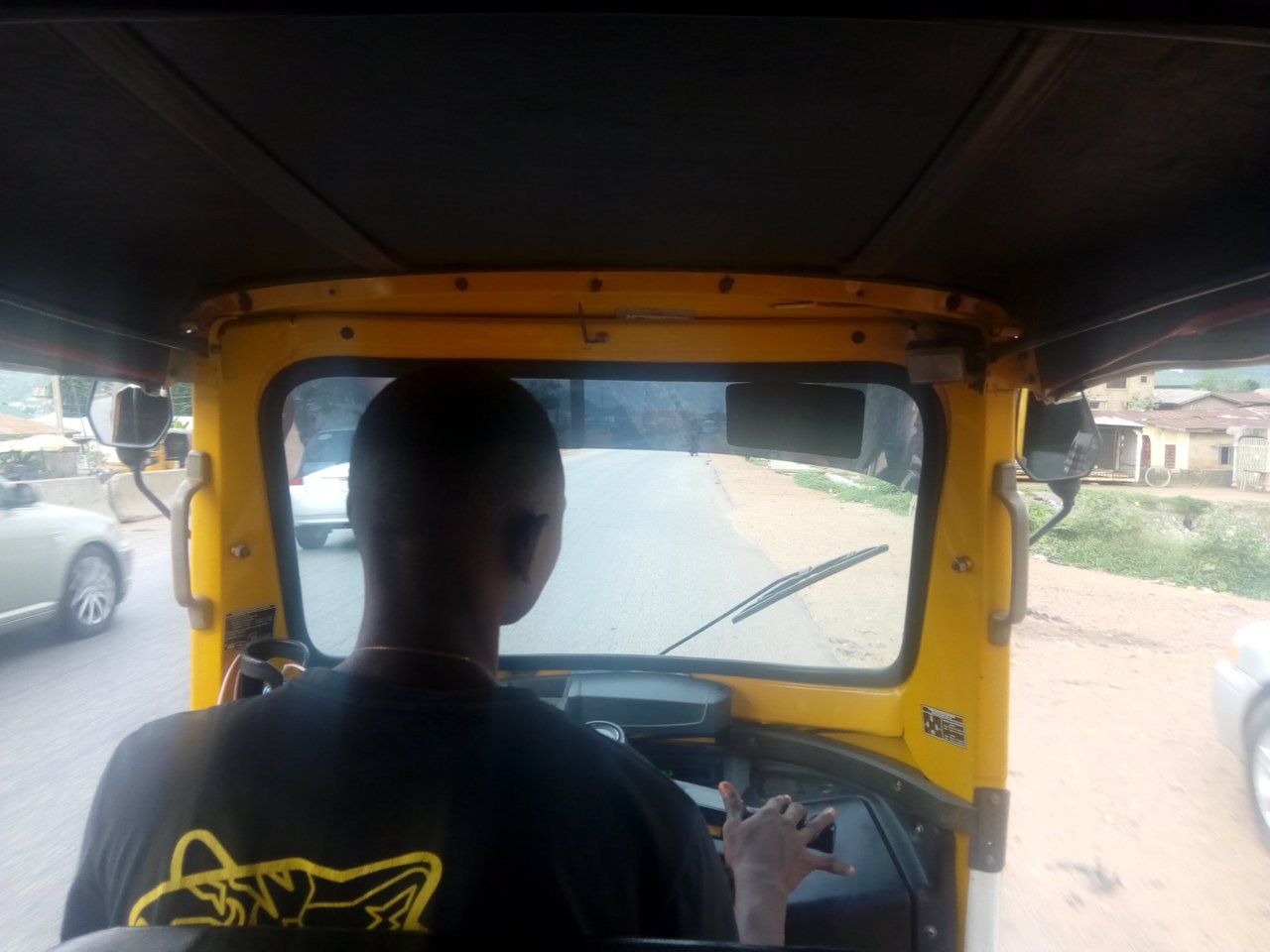 Me inside tricycle
I bargained with the driver and he decided to accept #100 ($0.28). Inside the tricycle ahead of us, we saw crowd gather together. My driver quickly drove there, because it was another tricycle driver been interrogated.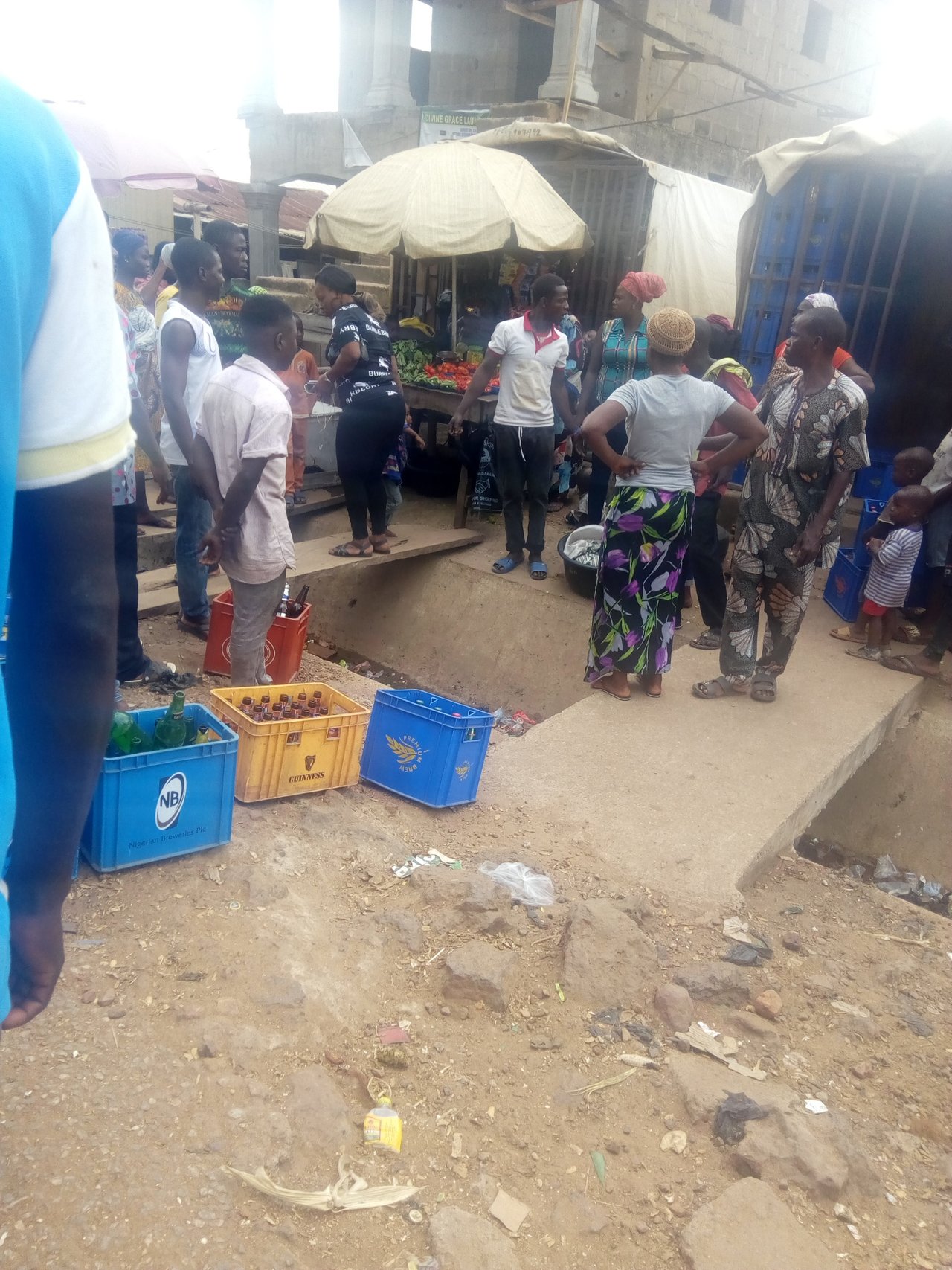 The pandemonium
I stood at a corner to listen to the matter. It was about a little girl who jump out of tricycle without waiting for the driver to pack. People were already about beating up the driver before group of boys came to the rescue of the driver, that everything has to be balanced. So they has the guy to explain. All this i was watching the whole scenario.
Tricycle driver :- of a truth she told me that she will drop at this junction but still trying to pack when she suddenly jump out
Eye witness :- Has she pay you her transportation fee
Tricycle driver :- no
Eye witness :- why did you jump out of the keke (tricycle)
The little girl :- I tell the driver drop me, but he no gree that's why I run.
Oh no, the little girl was thinking the driver want to kidnap her. That was how I left the arena. Back to where I was going.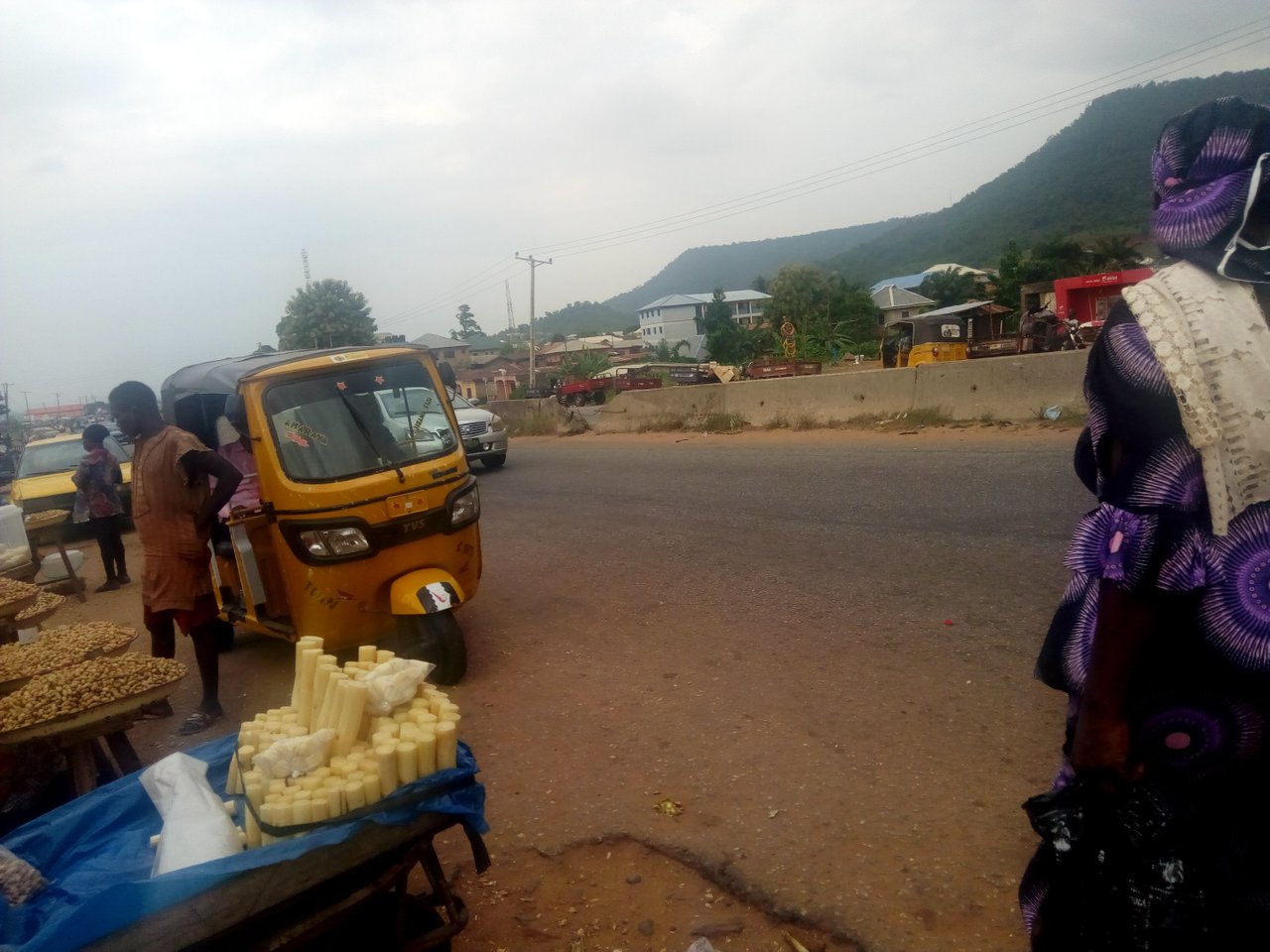 This is me goig for another tricycle
Am always camera shy, I only take the shot not showing my face. I remain the team leader for team7-nigeria. After picking of my books and doing few things I returned back home around 7:15pm.
Here is my membership postmembership post
My team announcement postteam7-nigeria post