"I'm sorry to advise you that the Mayors office has given us notice that there has been a change to Biosecurity Protocol, and we can no longer serve you at a table, only for delivery or take-out," said Mauricio - the barista at my favorite coffee shop. As my heart sank like the Titanic, my anger rose up sharply at the same time.
Caferatto, has proved itself to be one of the top coffee shops of the Colombian Coffee Axis for a variety of reasons, including top notch certified baristas and excellent machinery. Below, Mauricio is showing us the newest variety of coffee which just arrived - a blend of bourbon rose and bourbon yellow coffee varieties from the Department of Huila.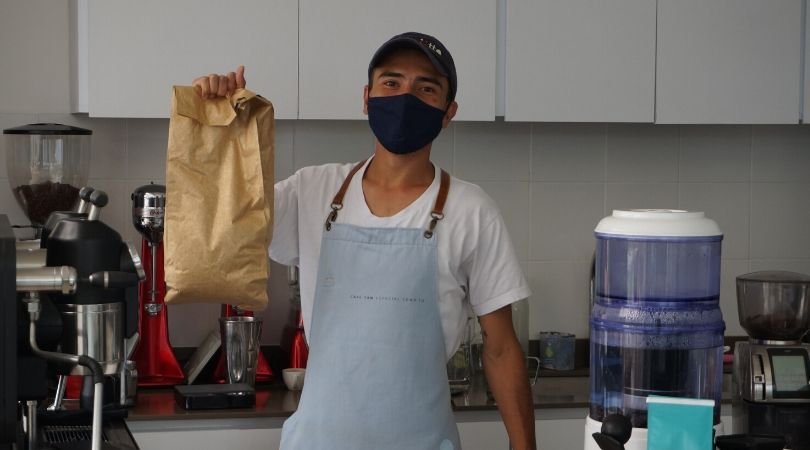 Dear Diary - COVID-19 Hysteria could mean saying goodbye permanently to coffee shop traditions in Colombia
Caferatto isn't the only shop in Manizales facing a serious crisis which is killing the dreams of local entrepreneurs one by one. Corporate shops like Juan Valdez, which sells mediocre quality of coffee at best, will survive due to overall capital - facing only smaller point of sale cutbacks.
This was the verdict of a coffee shop which has fought for survival against incredible odds. Now, facing total ruin because they won't be able to re-open fast enough to sustain their overhead costs.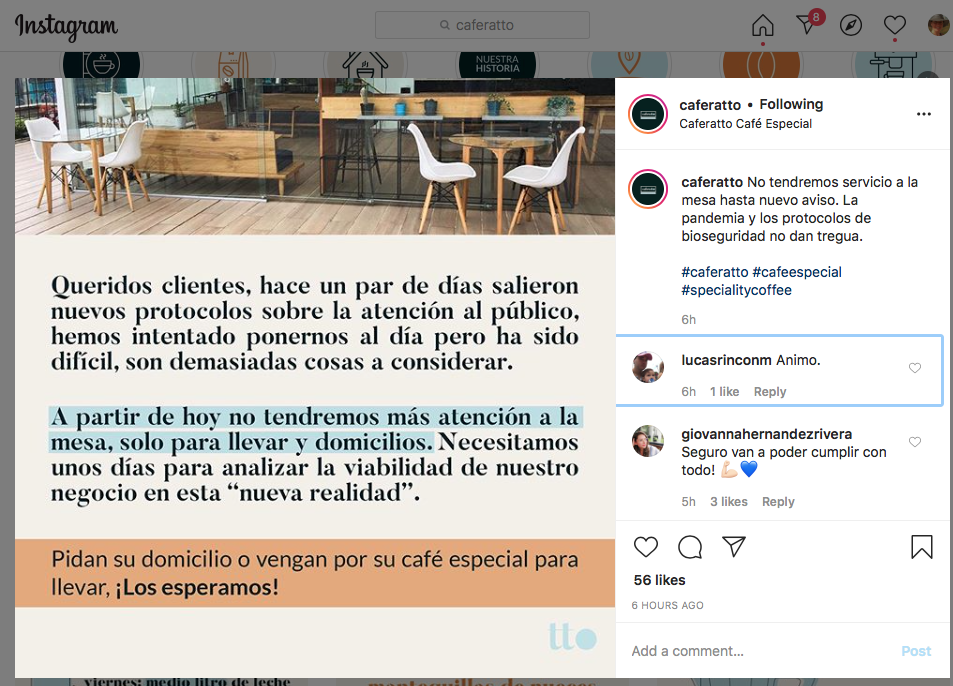 Local shops, which keep the economy healthy for farmers and consumers alike, will become extinct if the new biosecurity protocols are as strict, as rumors would have us believe. What's more, these protocols destroy the essence of coffee tradition and social companionship in the name of a fake pandemic which still hasn't killed even 1% of the total population.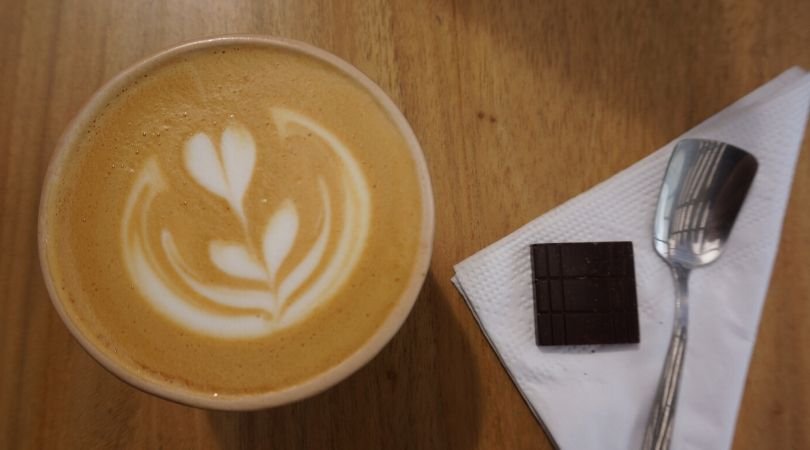 Who really wants to stare at their friends through plastic windows? They don't actually do anything to prevent spread of bacteria or viruses either - but will definitely limit the spread of intellectualism, business deals, and friendships. For me, coffee shops are valuable for teaching English students and creating local alliances with people who I can help to succeed through marketing and promotion.
Saying Goodbye to Coffee Traditions, in the name of false hysteria about a fake pandemic - is not something I ever expected to write about. But, as surely as I am here doing it, the best coffee shops and cafeteria's of the Colombian Coffee Axis are being closed down forever. I now have to go to the house of my student, or the offices of my clients to continue to move my businesses.
Instead of loyalty between the coffee shops of Manizales, and solidarity within the discipline, to resist government tyranny, we are seeing other shops proprietors go whining to the Mayor asking for help, while snitching on the shops which have opened. In this situation, everyone loses. It's an Ugly New World that is coming into focus as the national economy continues to grind down to a spooky standstill.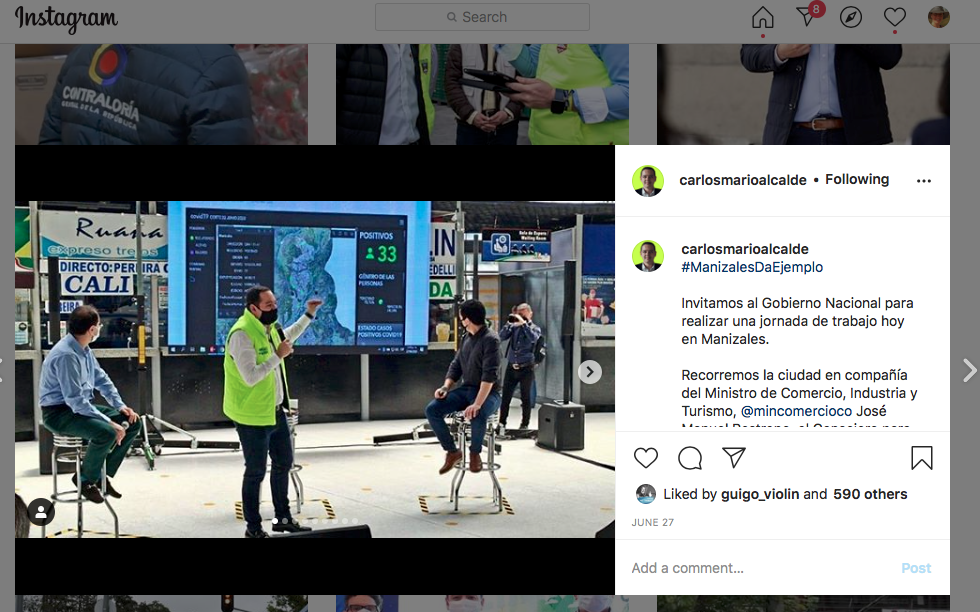 In the above picture, Manizales is making us live under absolute control and tyranny for 33 positive cases. This comes out to being 0.0074% of the total population of 448,000.
Survival will come down to taking risks. Saying Goodbye to Coffee Traditions, is going to have far sweeping social consequences for much of local economies in Colombia, and shows the death pangs of the national economy as government control continues to tighten. It also indicates to me and my family, that it might even be time to move on.
Manizales without coffee shops, music, art, culture and dance - is only a bare skeleton of itself. Things are about to get very ugly...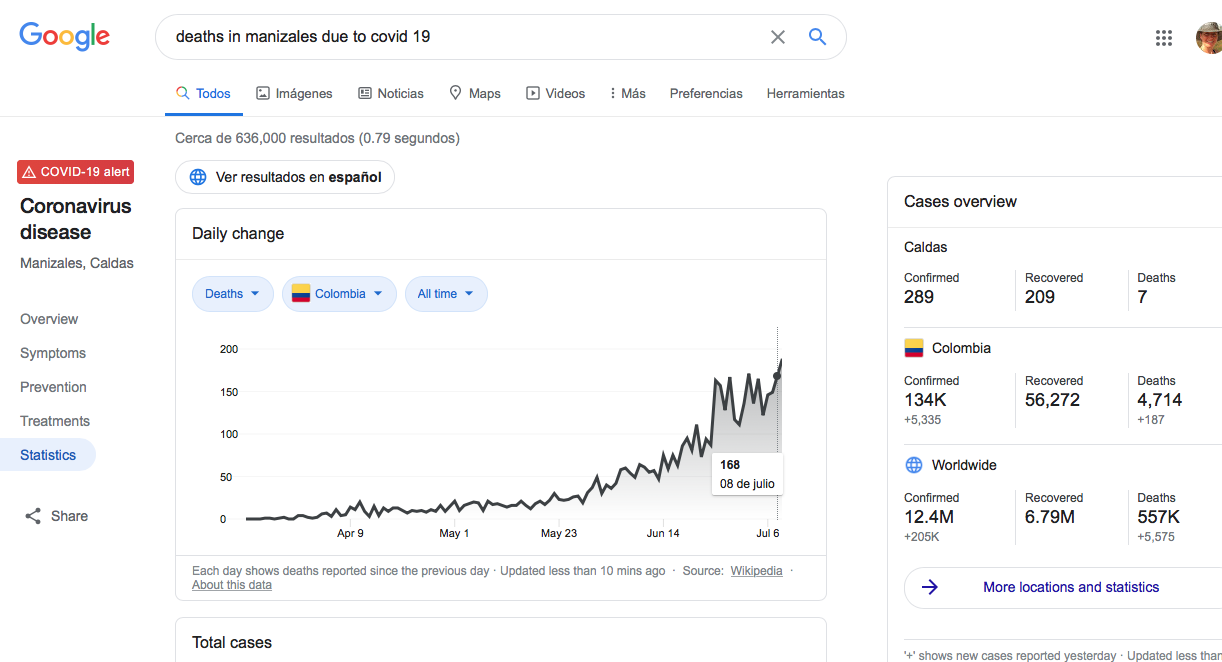 Let's drill down the numbers. Total deaths in Caldas from the COVID19 (the state) = 7 people, which is 0.0007% of the population (998,255). Total deaths in Colombia (the country) = 4,714 people, which is 0.009% of the TOTAL population (52 million).
Dear Readers, #the100daysofsteem are drawing to a close! Before it ends, I want to send out a very special thanks to a few people who have supported me consistently throughout my involvement in #thediarygame. All my love and gratitude to: @steemitblog, @steemingcurators, @ciska @cryptokannon @greenhouseradio, @agodaniel32, @inri, @steemchiller, @simonjay, @sapwood, @yogaworld, @acidyo, @karja, @stephenkendal, @steemflower, @sardrt I wouldn't have made it this far without your support!
If you feel a kindred spirit in my diary about times of coronavirus, pressure and overcoming - then do your part to help a neighbor get through to the other side by upvoting, and/or giving me a resteem, of this post. Tell a friend - and join #thediarygame so we can all bring home the rewards of high quality content curation on the @SteemitBlog ecosystem.

Sources:
https://www.macrotrends.net/cities/20825/manizales/population