Good day my Steem friends, now its the diary time, so here is my #thediarygame
To start the day it was a fresh morning, the crescendo of birds and a lovely welcoming atmosphere. The energy at the very early morning is something different, so if you get up early before sunrise, at least then you understand what I am talking about. For a student, it even more important to get up early and to the best of my experience, one can effectively study in the early morning hours than any other time of the day.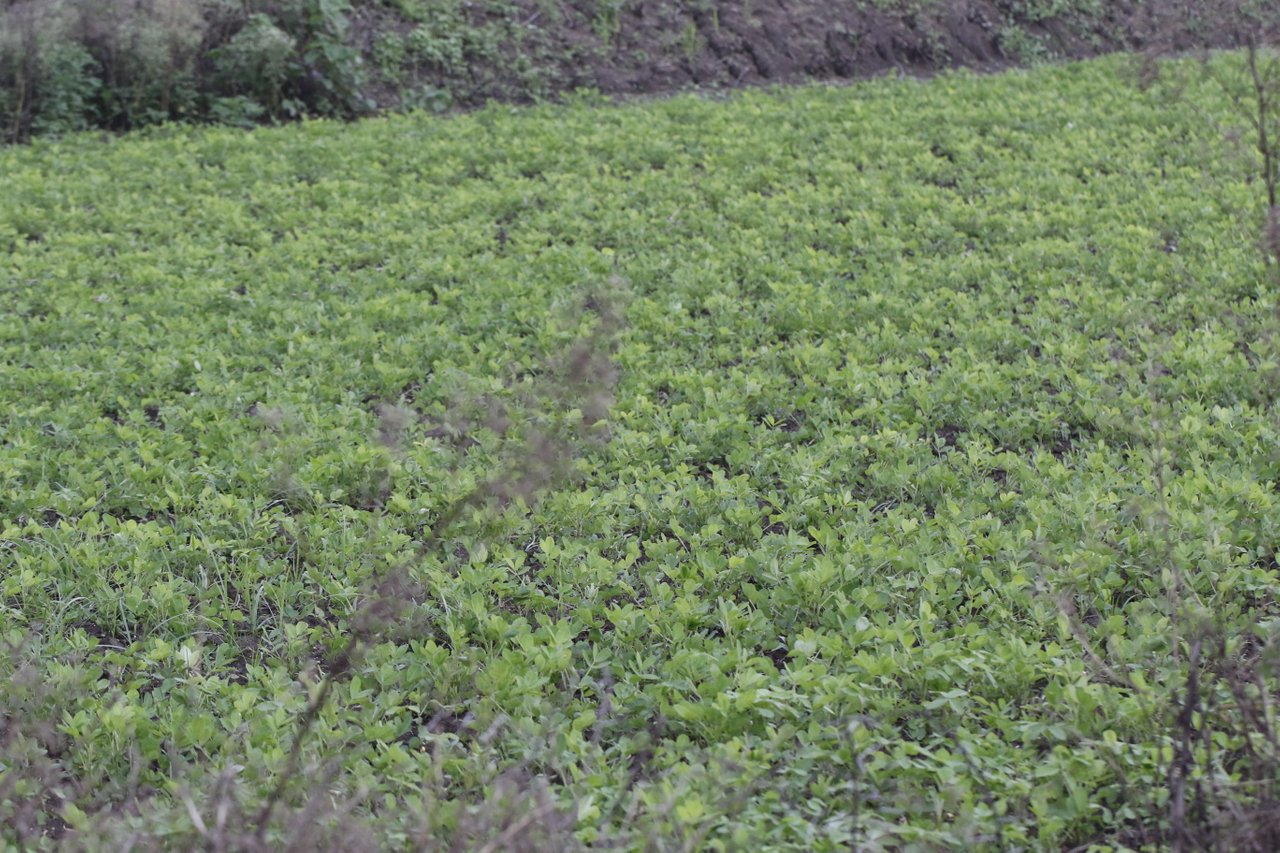 It was not raining today although cloudy weather. And that was an opportunity for me to go around for a walk and wander around the agricultural field. As the rainy season has already arrived, the entire field has turned green and that's really an awesome sight.
It was refreshing not just physically but more so mentally. I tried to capture some shots.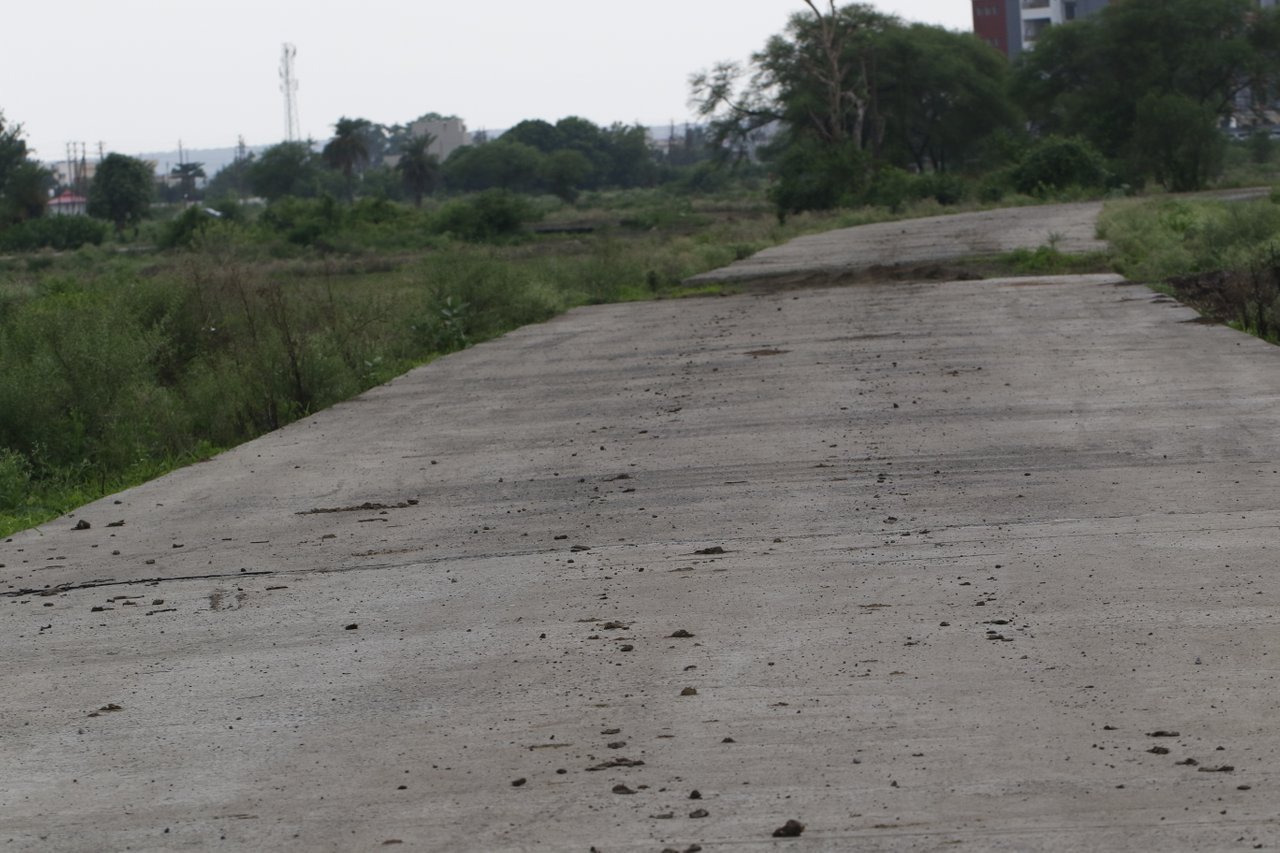 Here you can see the road in between the field, this road has been recently constructed, it is really nice to have a concrete pavement in between the fields, it makes the logistics easy for farmers and also equally for people like me to have a walk and enjoy the nature.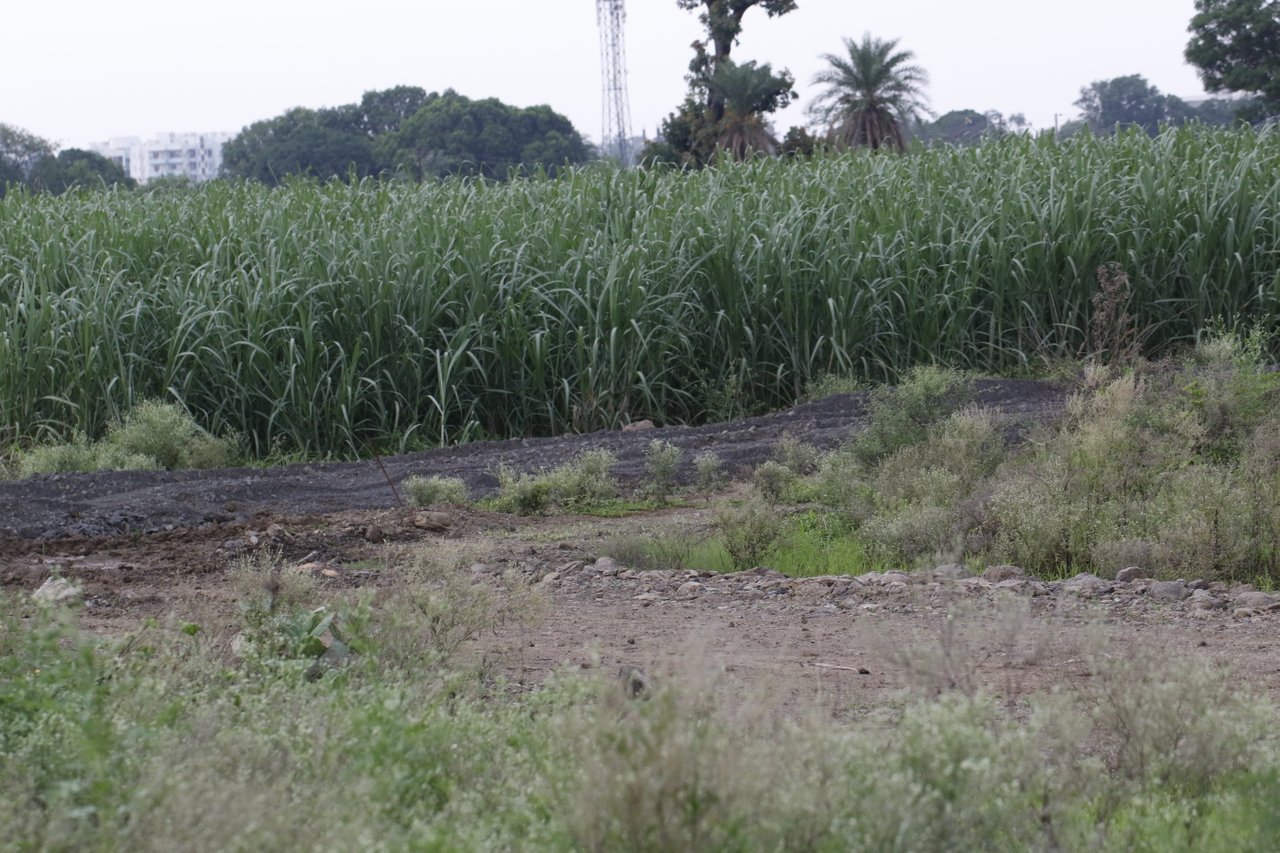 Now you can spot the maize crops. After one month time, it will be the harvesting season for maize and I would directly buy from these farmers, not only I would get fresh maize but also at a cheap rate. At times, I dream to own such a piece of land and I would grow every type of vegetables that I generally consume on day-to-day basis. But that is just a wish, it takes a lot of money to accomplish such a wish.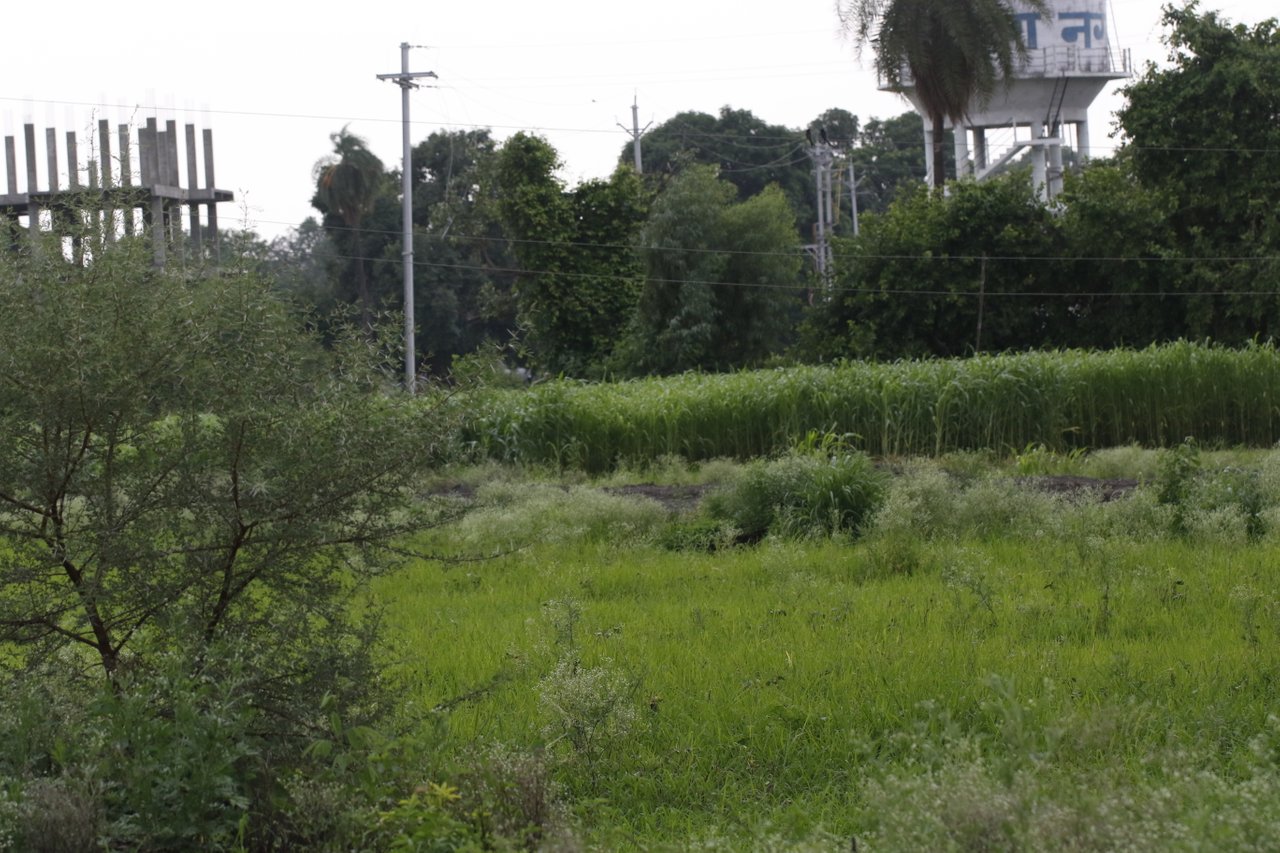 A beautiful apartment is also quite visible and I think this is the tallest in this locality(24 storey).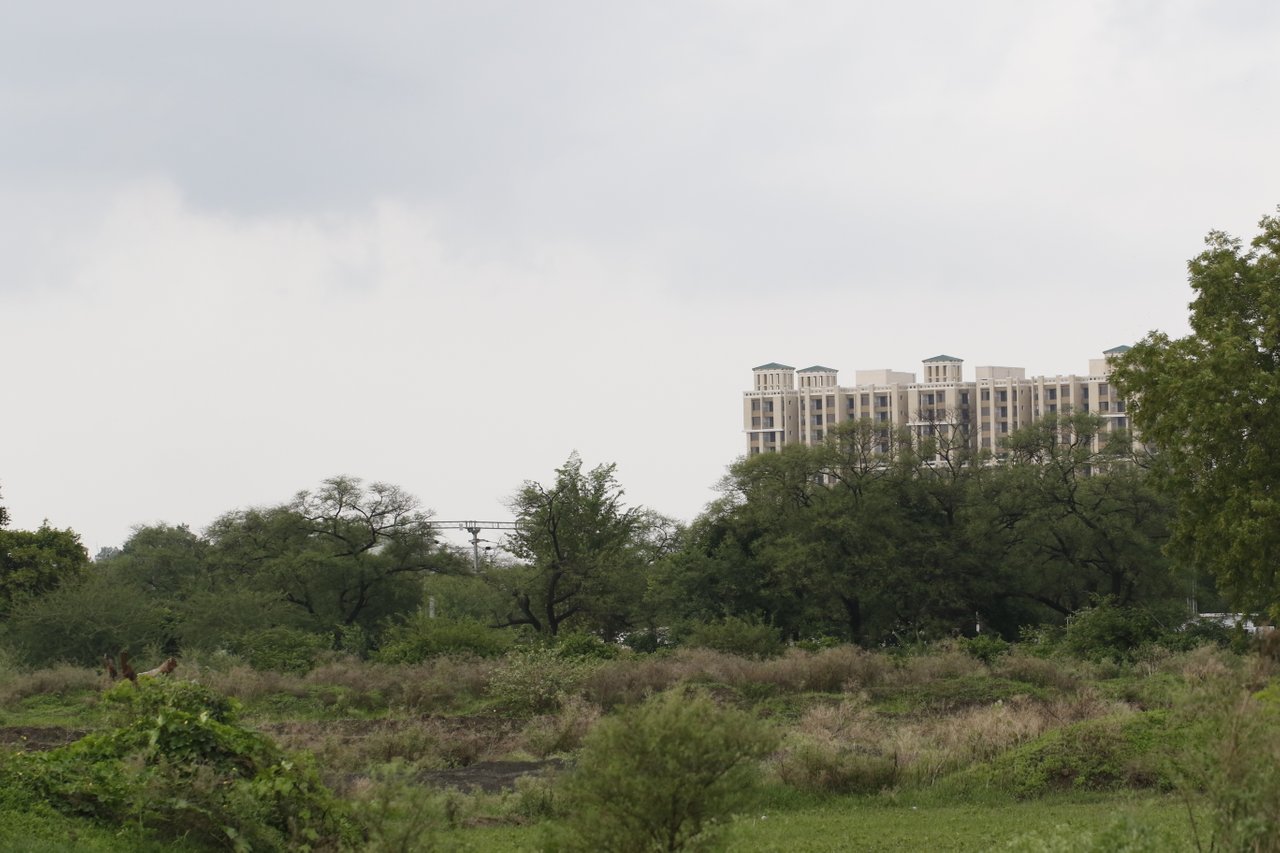 I headed on to find some birds, but could not spot any. However, I spotted a dates tree, I was not interested in that tree, rather I was very much interested in that beautiful nest in that tree. The engineer(bird) of that nest is a genius, how beautifully it was designed and constructed to make it all-weather-proof yet very natural to house the family of the birds. Nature is so beautiful.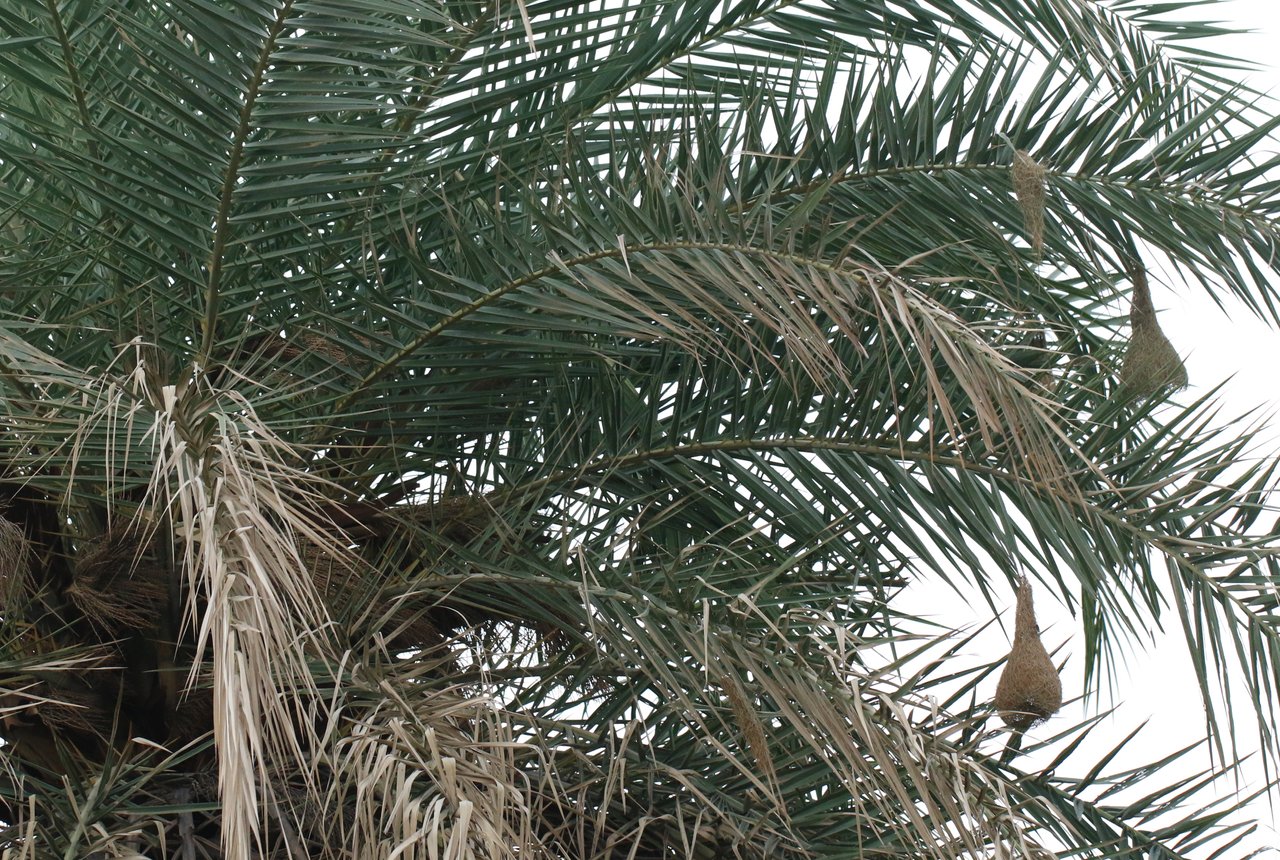 Then suddenly I heard the sound of a plane. These days amid lockdown I hardly hear any such sound. But yes a plane was on its way for landing. I tried to capture some shots of that plane.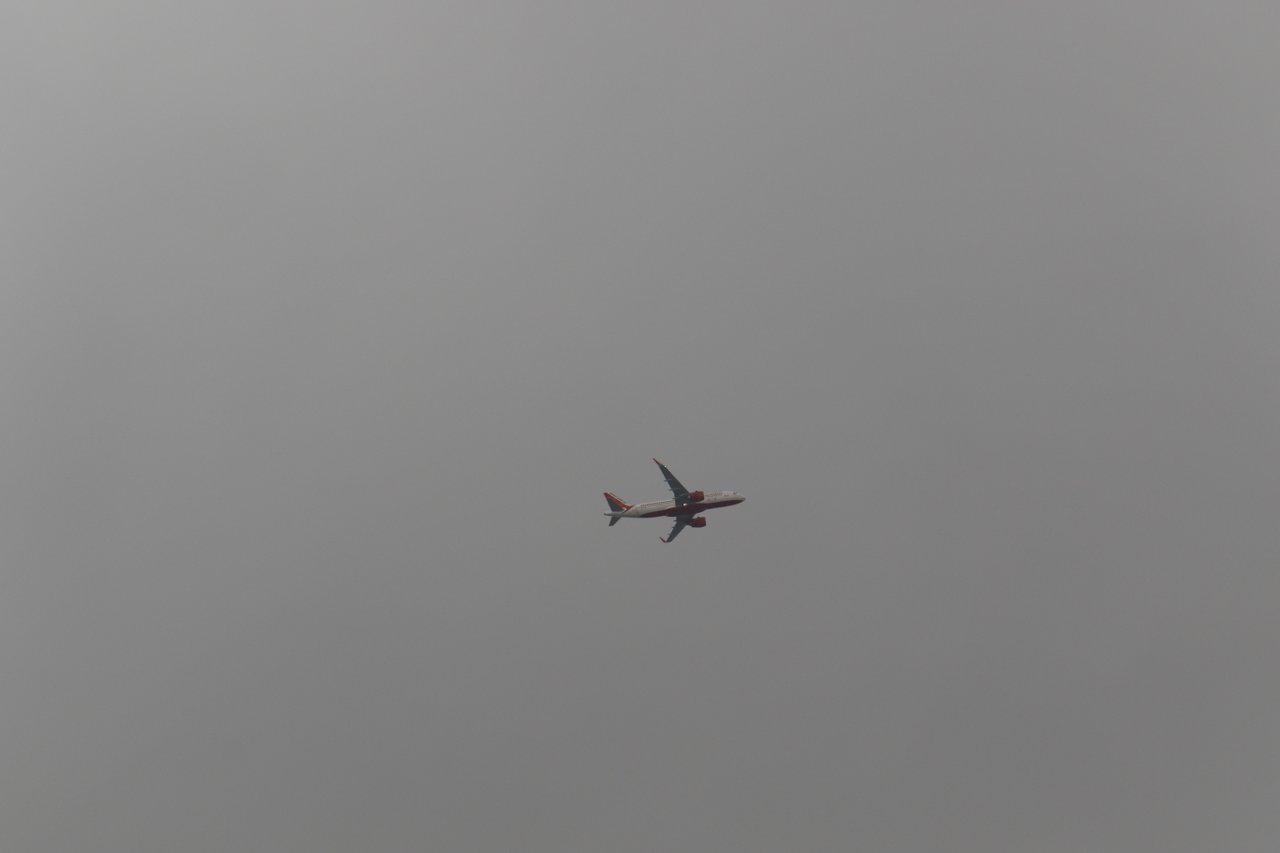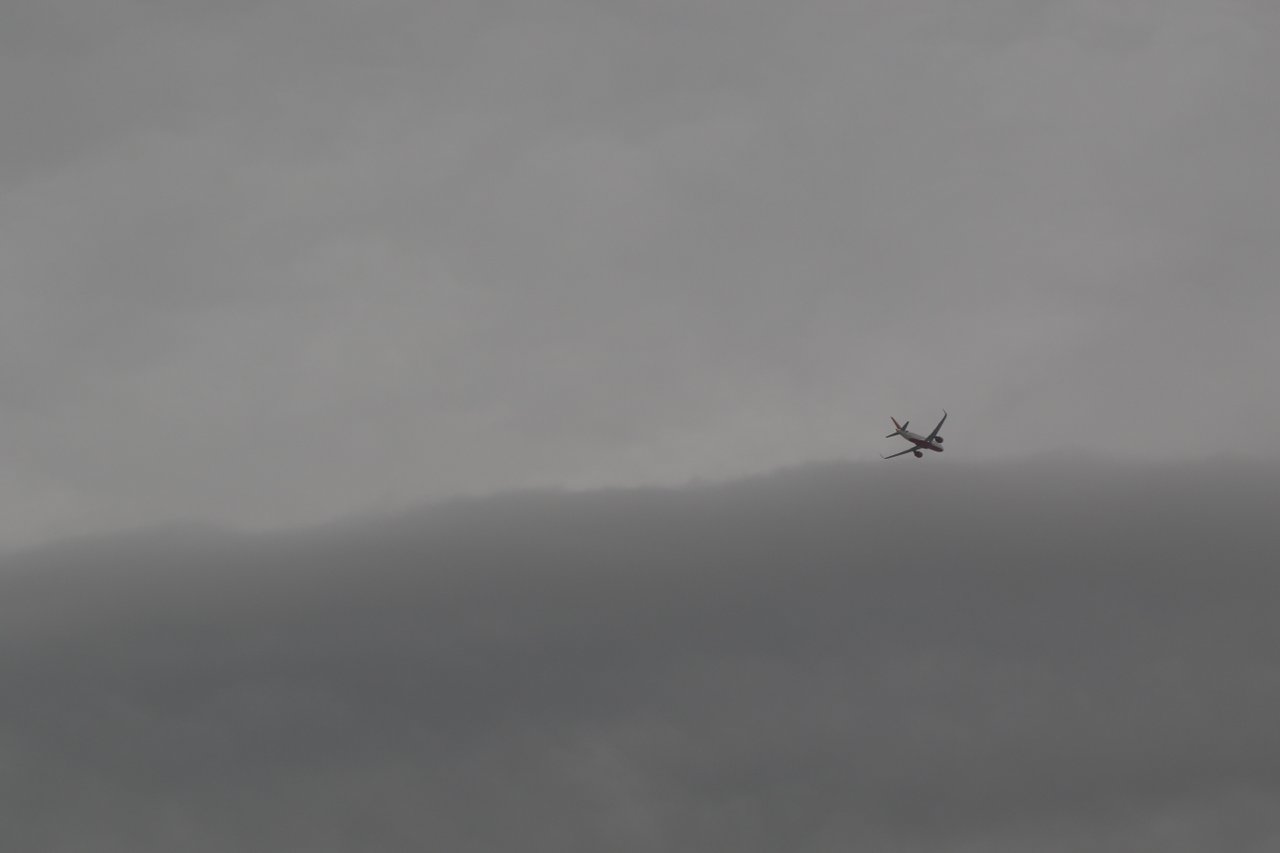 At this point of time, I had already walked around 7 KMs or so. So I was feeling tired, decided to go back to the room and I was feeling hungry too.
Then I decided to prepare some food for me. But before that let's have a glimpse of my kitchen. It s a small one but a beautiful one.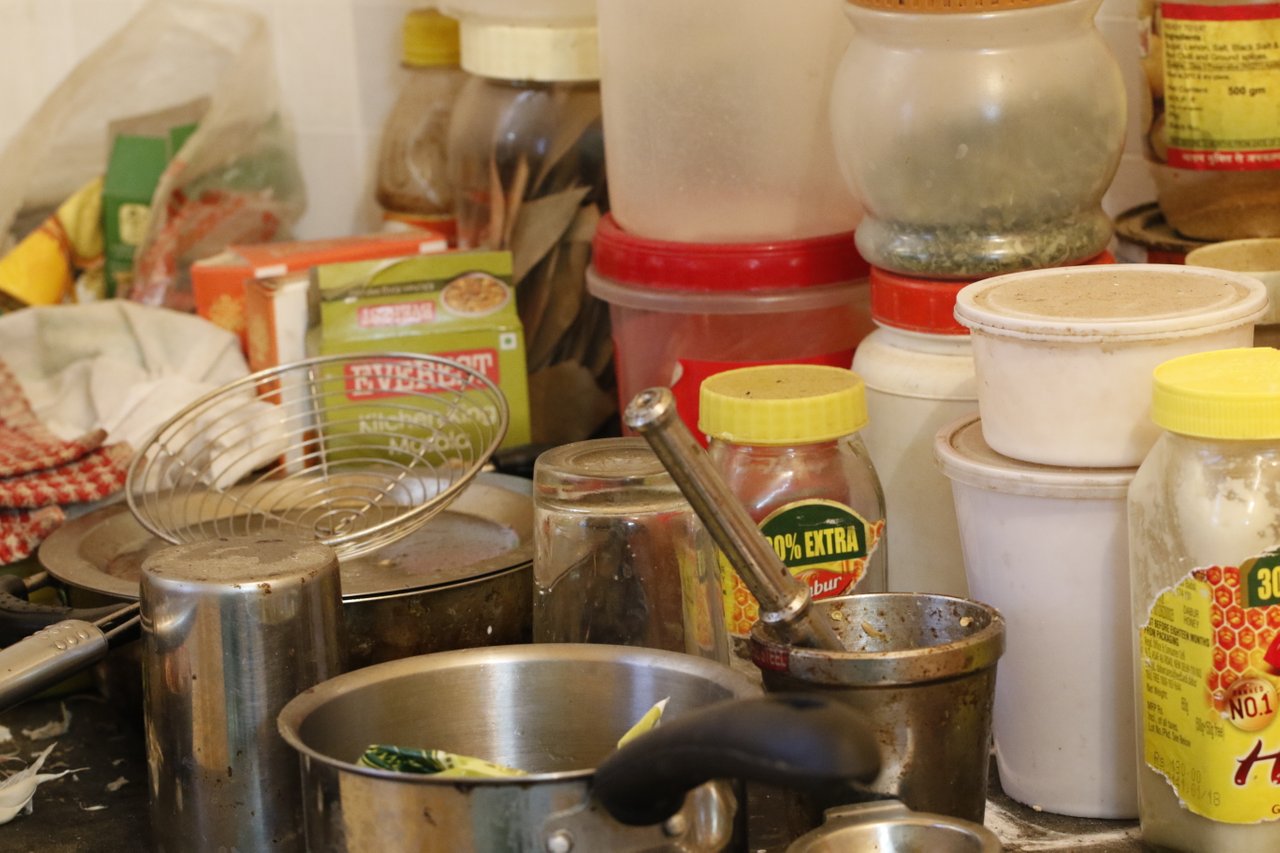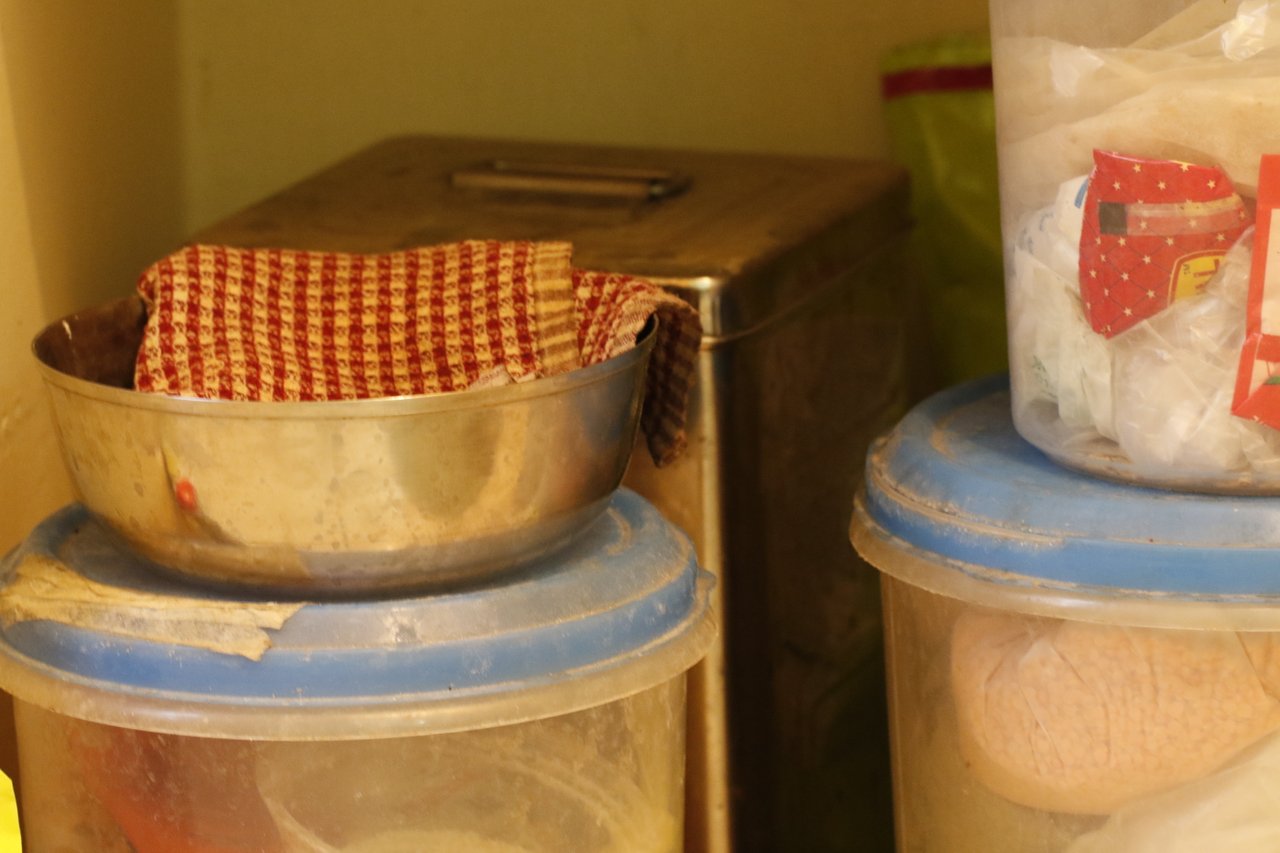 With the available resources I had to prepare my food and I was feeling tired too. So I prepared 'chappati'(Hindi name) for me. I took chappati with little tomato sauce and chili pickles. If you are hungry whatever food you take it will feel damn tasty.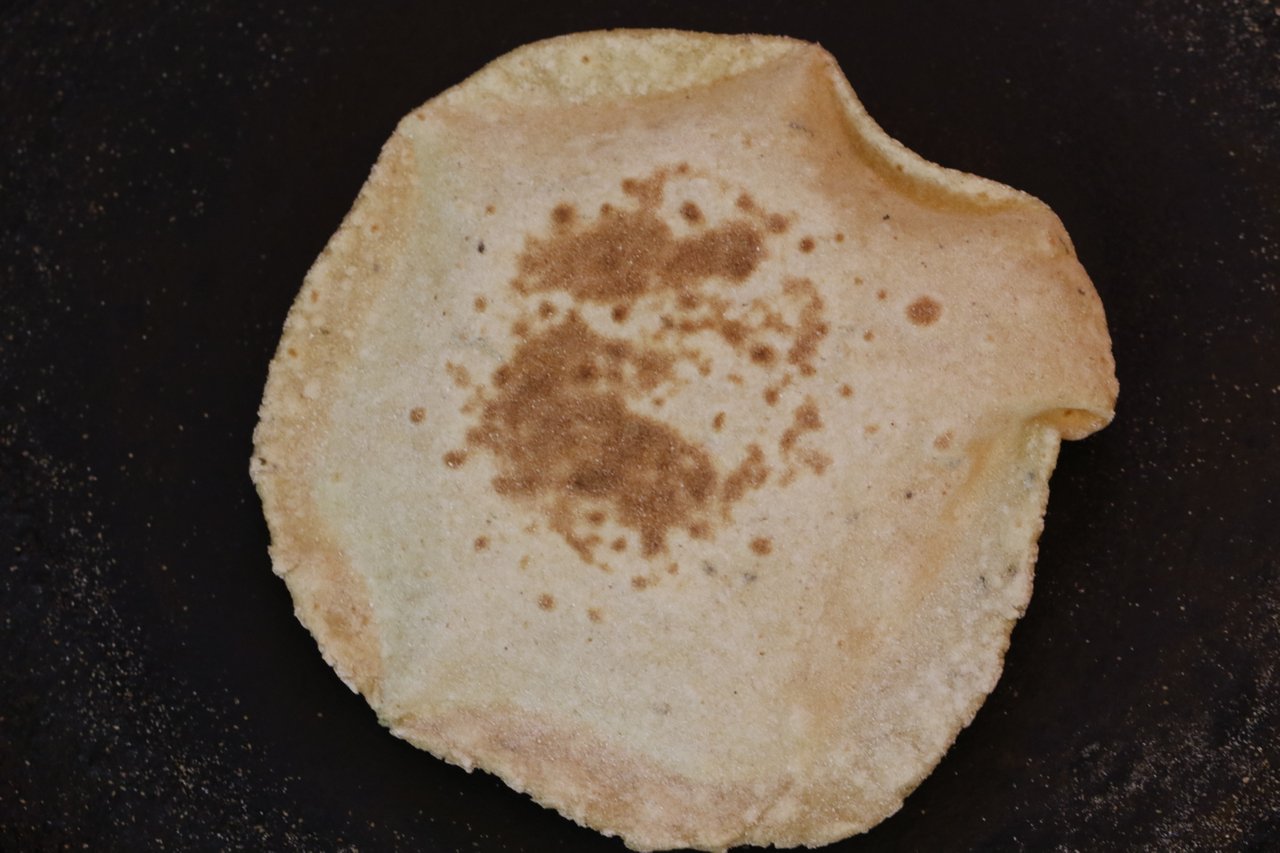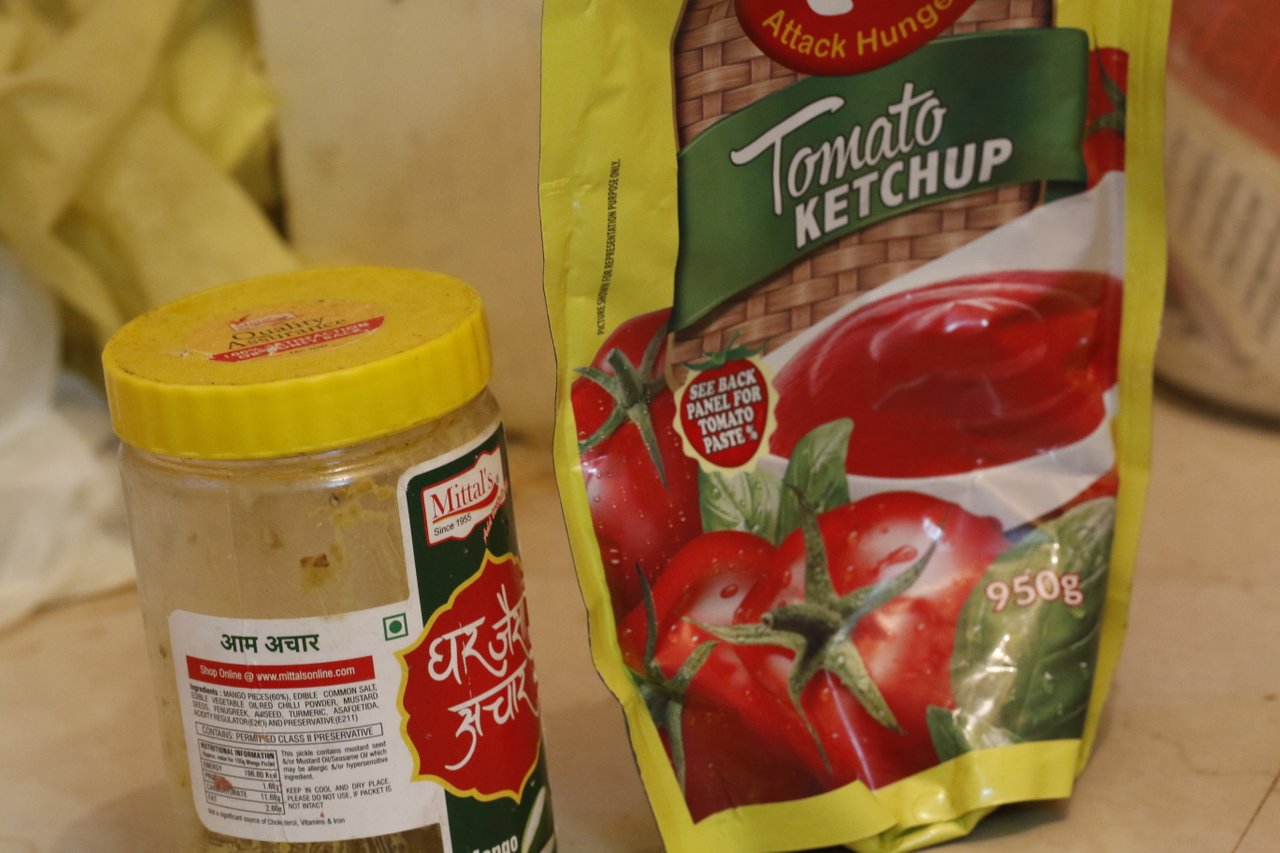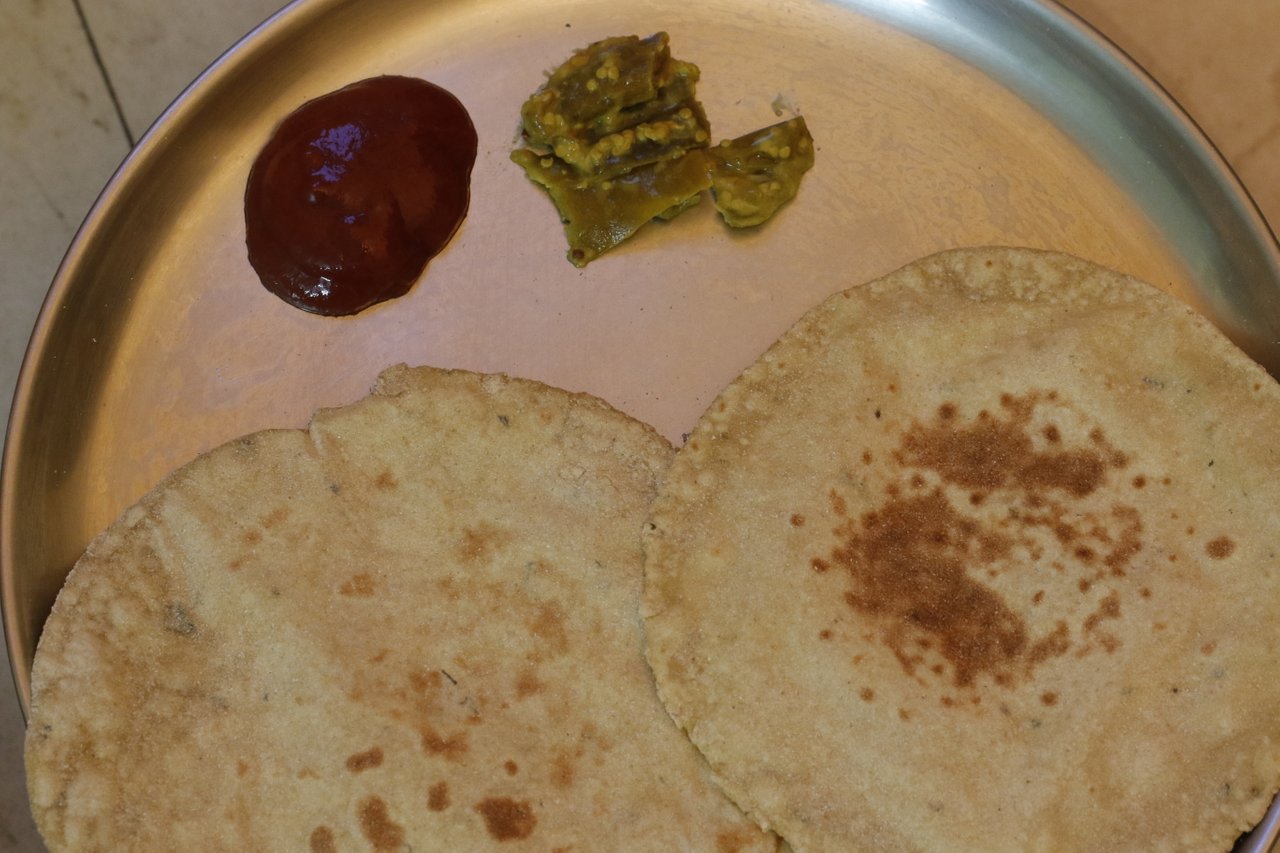 So again back to the routine business and that is-- prepare hard, study hard, you have to get a job and become financially independent. I remind this resolve to myself every day.
#thediarygame has really become massive and yes its a grand success and I would say the gist of #the100daysofsteem. Going forward we will have another round of #thediarygame, the prize pool is also big, so a lot of enthusiasm we can see in the community.
That's all for the day. Signing off now. Thank you. See you tomorrow.
Steem on.