Good day my Steem friends, here is another diary post.
I wake up at 4:30 AM, as usual, the internal clock goes off in my body, and its a natural call to go to the bathroom and hence I did refresh up. Then I brushed my teeth and did yoga for 30 mins with some "asana" and "paranayam".
So after the good night sleep, its the wake cycle that I am in, so it is time to study in the morning as the concentration level at this time is maximum what I feel. I have better control of time and effectiveness in the morning hours, so I never fall short to utilize this to my advantage.
Then at around 9:30 AM I went to the bathroom again and took a shower. Then I prepared lemon juice with sugar and water. A glass of lemon juice was quite refreshing and I take that very often whenever lemon is available in my kitchen.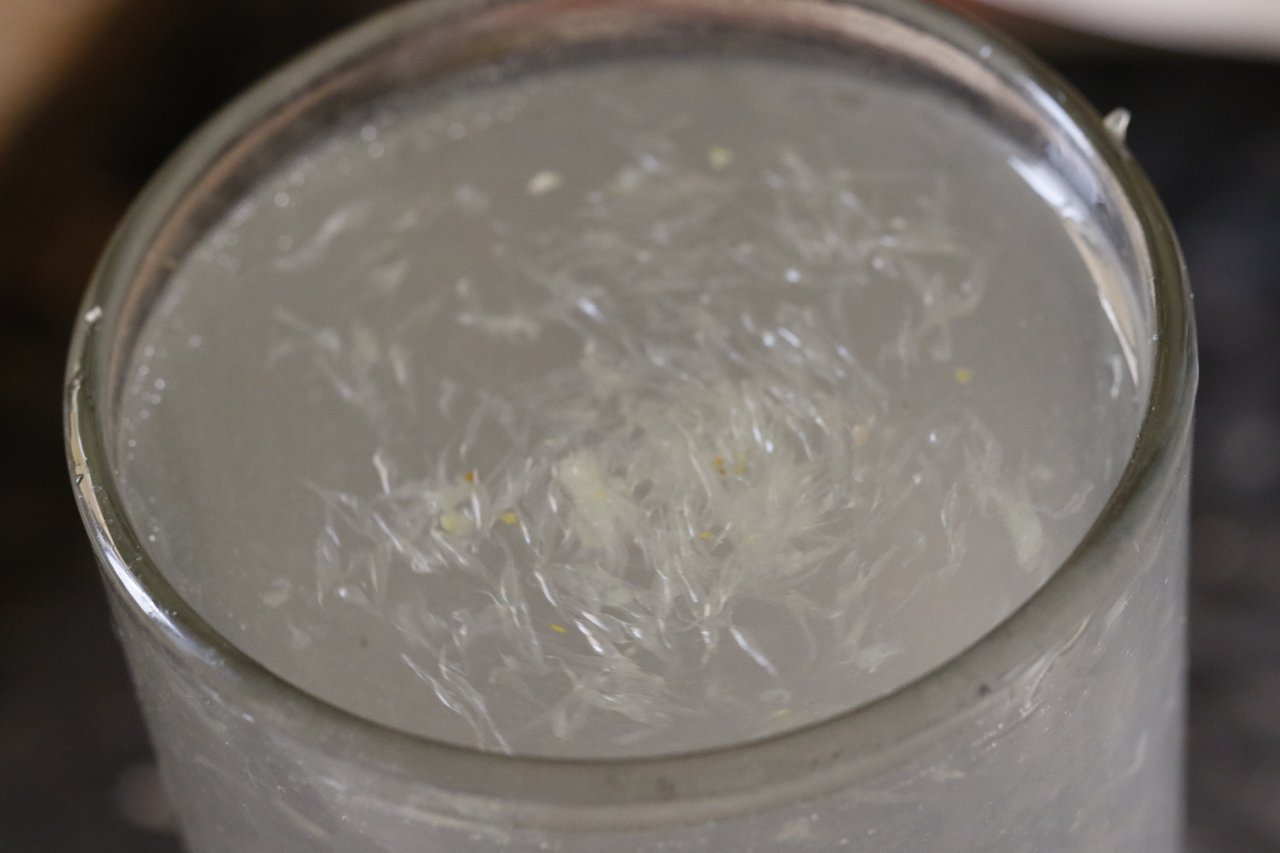 Lemon water
It's hot and humid and my productivity goes down because of that. Hopefully, I will get my ceiling fan back tomorrow as told by the electrician the previous day, then only I can step up my work and productivity.
Then I soaked my clothes in detergent and I will leave it overnight and tomorrow I will wash it.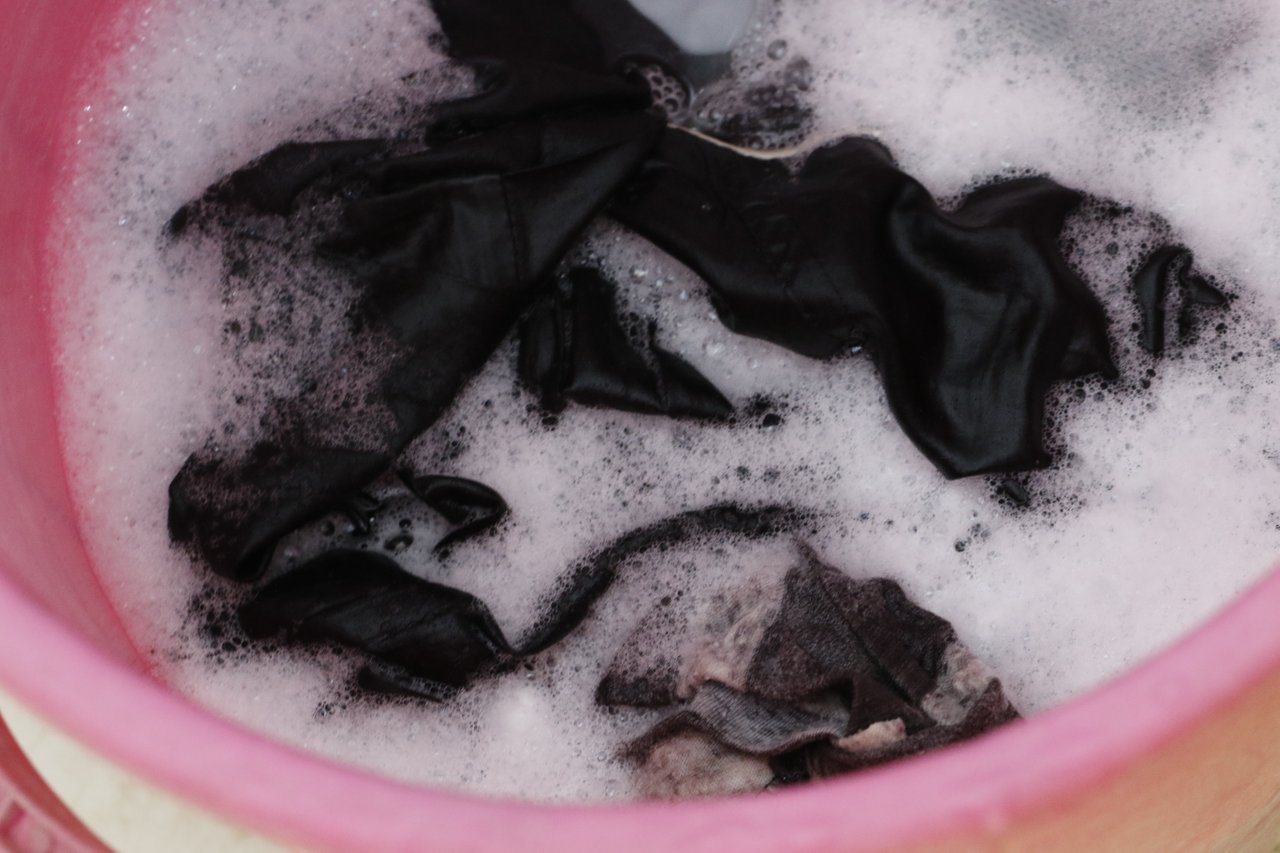 Clothes soaked in detergent
At 12 'o' clock I had some snacks(biscuits and sec) and then at 12:30, I decided to engage in Steem Blockchain.
First, I read the updates from @steemitblog and today's post was a "guidelines for diarist" and that was basically Do's and Don'ts in a diary post; that makes the job of Author and Curator easy.
Then I started reading the diary posts by visiting the #thediarygam tag. For a continuous 4 hours, I read the diary posts of the various users who are playing #thediarygame. I also commented on a lot of posts where I feel it is worth engaging.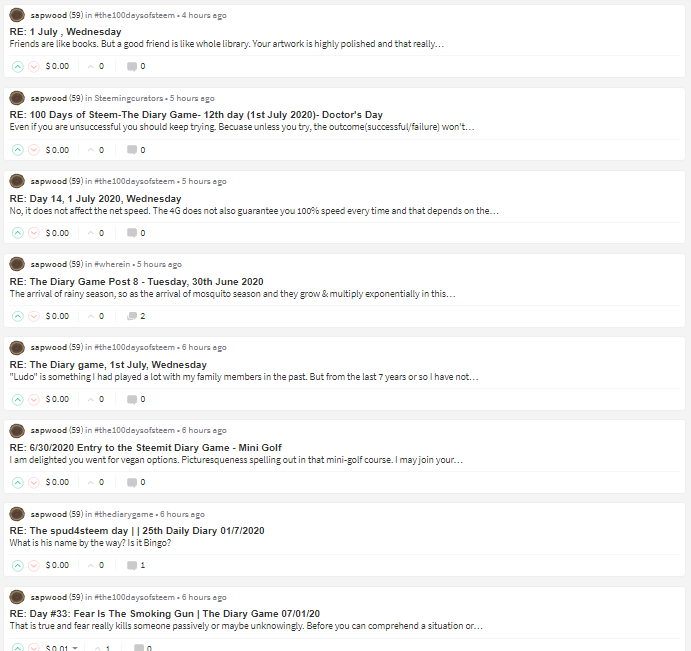 Reading diary posts and commenting
Now at this point, I must say that those who think that curating is the easiest job, then let me tell you that it is not. Just imagine it took me 4 hours to read 20-25 posts and comment. Just calculate how much time it will take to curate 250 posts daily. So we must appreciate the effort of the @steemitblog and curation team. Now I realize why they need Assistant for #thedairygame.
However, I really enjoyed going through a number of posts and really got to know a lot of people and their daily lives. That is why engagement is important and it is the engagement that socially connects us.
Then I checked my twitter handle. I usually check the updates from a few people and crypto exchanges. @stephenkendal is very active in Twitter and he is doing a commendable job by promoting Steem on Twitter.
I also got to know that wazirX exchange(India) has further announced that now four coins are interoperable with Binance and that's really great news. Earlier it was only USDT, but now one can transfer USDT, BNB, BTC, WRX coin from Binance to WazirX without any withdrawal fees. I must say being an Indian it will save withdrawal fees and definitely it will forerun the crypto revolution in India.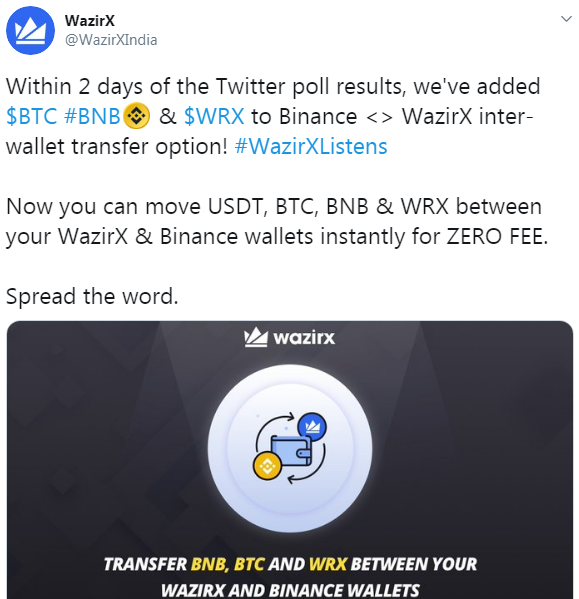 BTC, WRX, BNB, USDT are now interoprable with Binance
For the last two days, I am spending a lot of time in Steem Blockchain. I am feeling energetic and I will step up my game further.
It started raining again in the afternoon and it was intense. However for a very short duration(only 30 mins or so).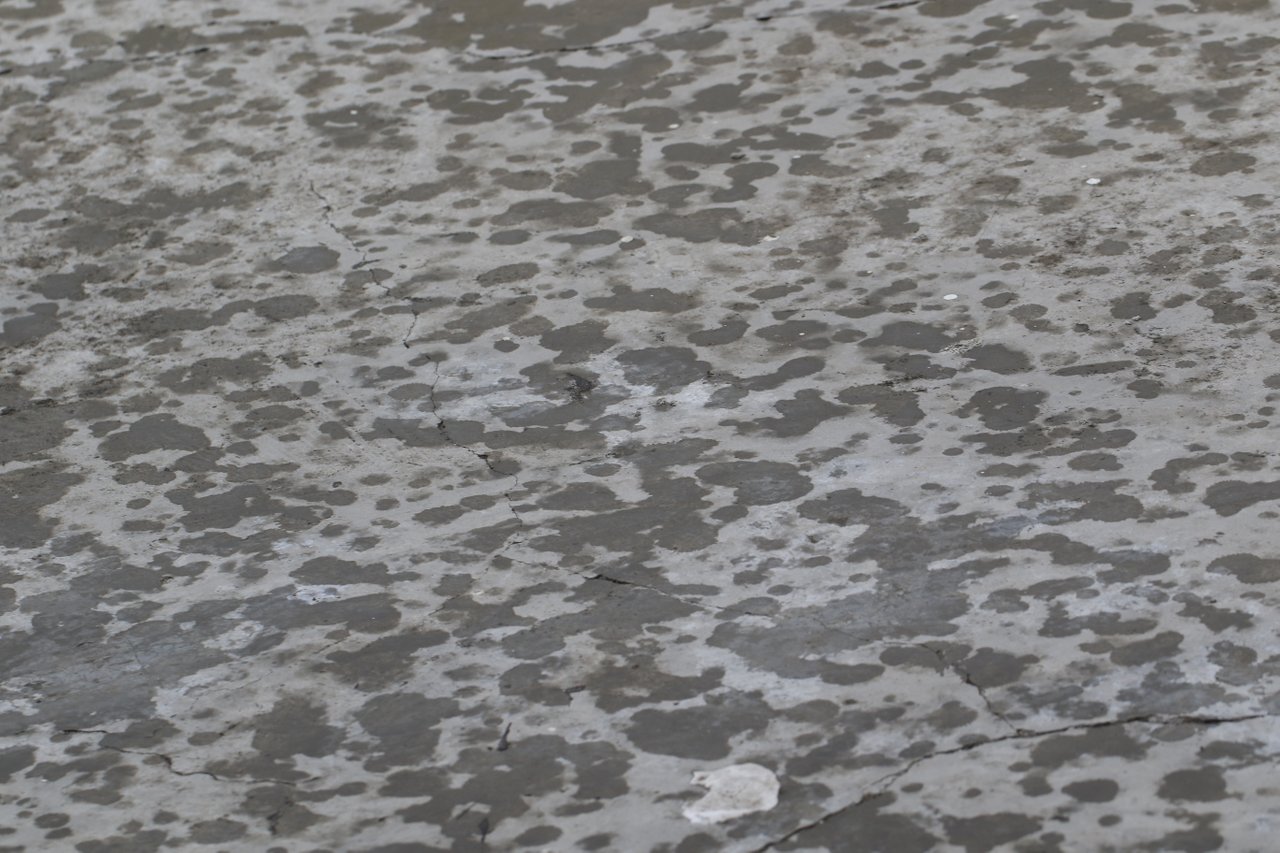 It's raining now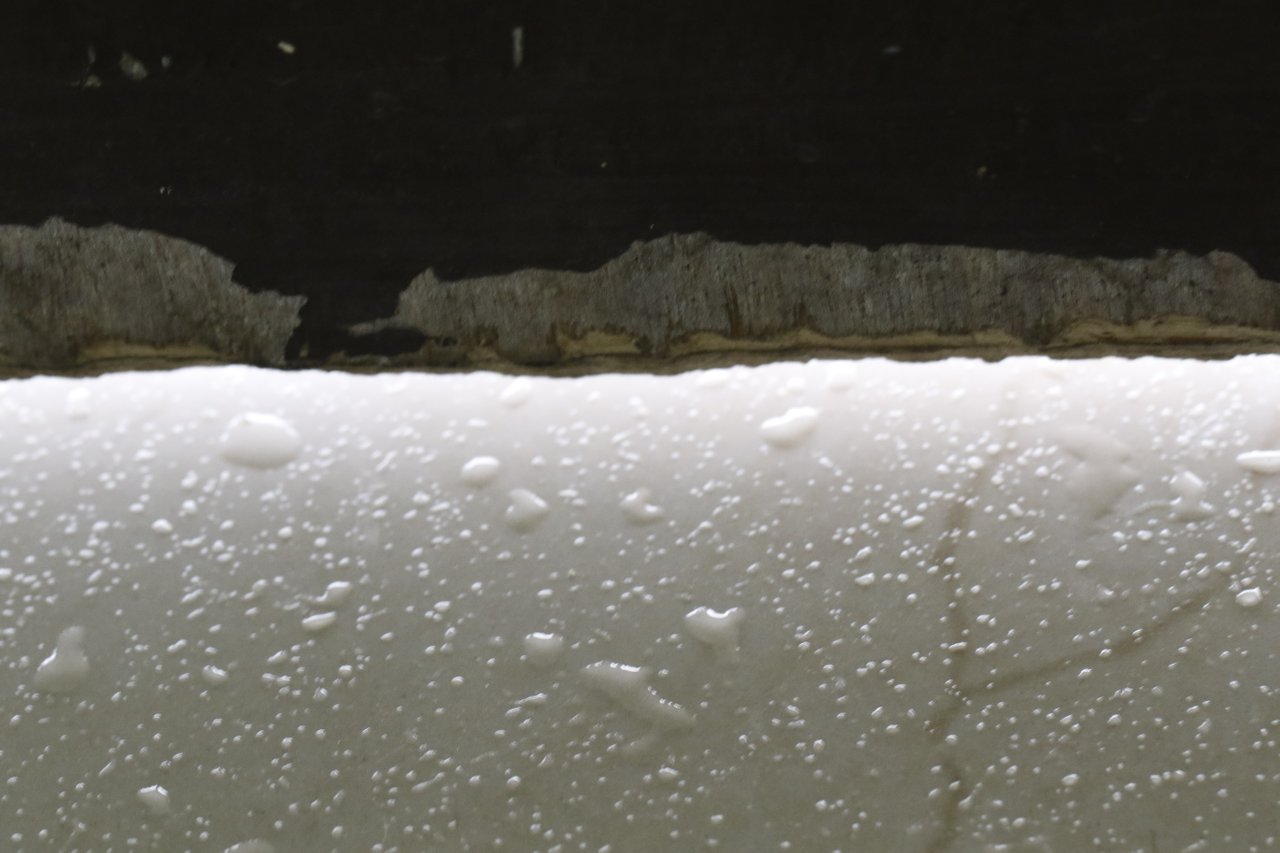 Splash of rain came inside the house
Then it's time to prepare food. I prepared "boiled rice" and "mashoor" dal(lentils) today. I soaked dal for 30 mins and then prepared the dal in the pressure cooker and rice also in the pressure cooker. It took 40 mins in total to prepare it. After 30 mins I finished up my dinner.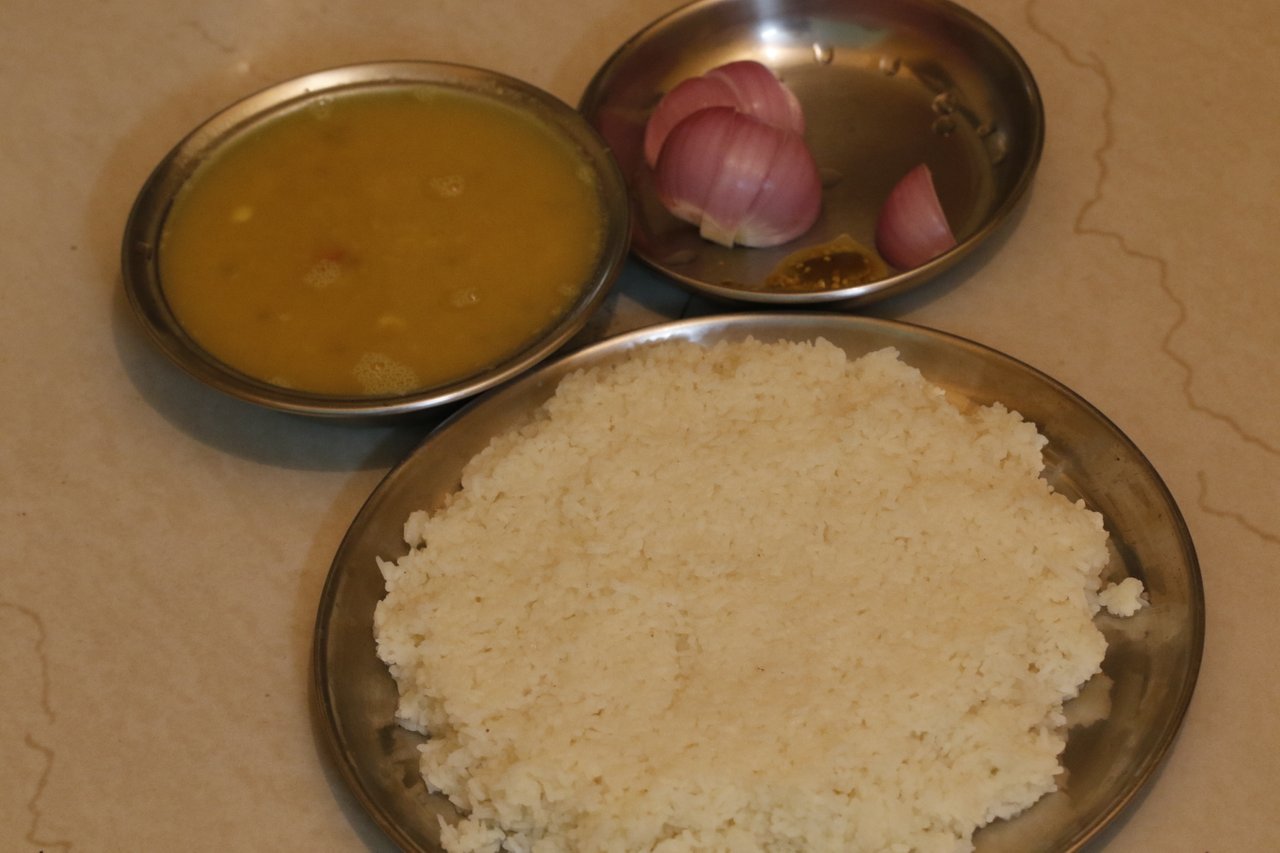 Boiled rice and daal
Then, again started reading diary posts and commenting wherever I feel it is worth engaging with a diarist. So almost half of the day I spent in Stem Blockchain.
I am very particular about sleep-wake cycle, so it is time to sign off now. It was a pleasant day, thank you. See you tomorrow.
Steem on.