Hi guys!
As you may know, I have been away for a little while as my hands have been so full. My girl, Ellie Bear, is expecting a litter of puppies in about 10 days!!! So exciting...
This picture is from my previous litter, with Fiddy (my other girl that I kept) and Ernie their brother.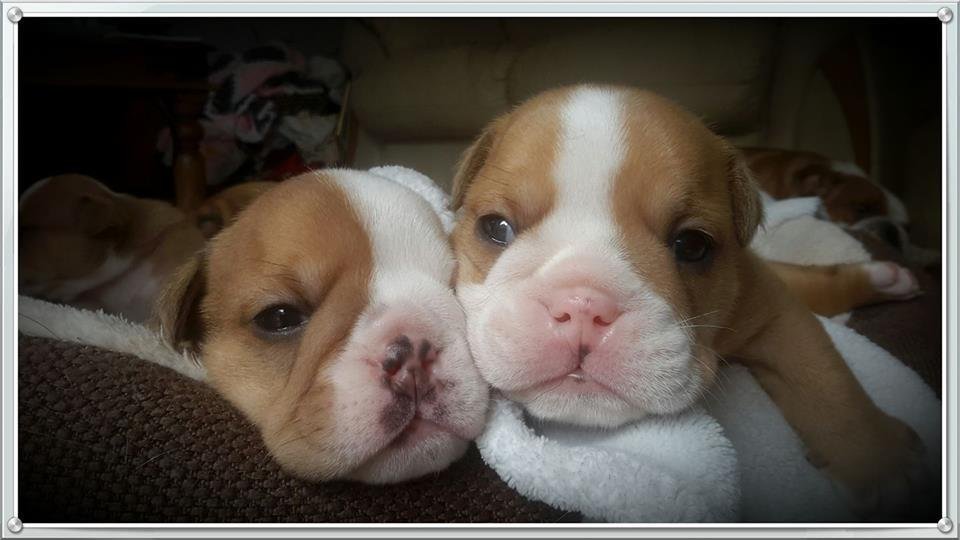 I am a Bulldog Breeder in the UK. My ethos is that I strive to produce healthy, happy puppies from health tested parents ONLY.
Bulldogs have been badly bred over the years which has resulted in some major health issues and I wanted to make a difference in the breed, so I decided that I would set myself a very high standard of breeding practices. But I have come to firmly believe my 'rules' should be the norm for all breeders, it isn't that hard to stick to.
My Breeding 'Rules'
I health test all my girls if I am thinking of breeding from them and if they don't pass the veterinary tests, they will not be bred from.
I also choose only the best studs who are also health tested and try to make sure their COI (inbreeding scores) are as low as possible, to widen the gene pool. Bulldogs in this country tend to be very closely related, so any health issues are easily passed down through the generations and can become widely spread, so it is important to try and widen the gene pool as much as possible.
Here is Ellie on the right with my chosen stud Stanley on the left. This picture was taken by Charles Bradbury, a good friend of mine who is also Stanleys owner.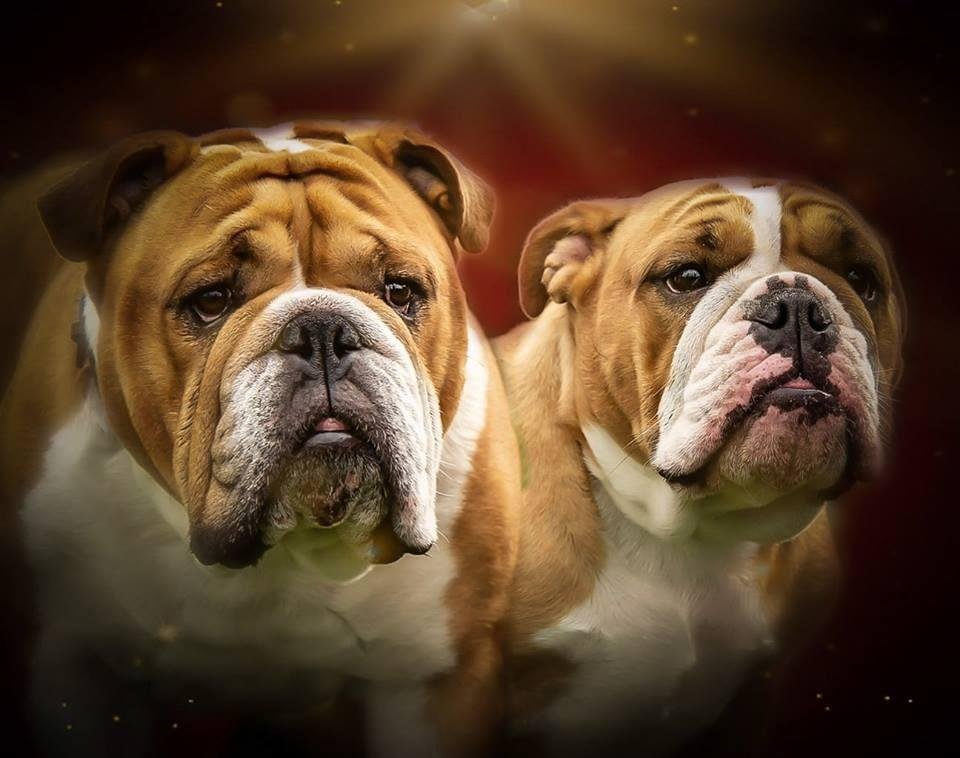 Colour Breeding Issues
I only breed standard colours. These so called 'rare colours' ie blues and Merle's etc are not in the bulldog genes, which basically means if you see a Merle bulldog, it has another breed in it so it is not actually a pedigree bulldog.
Mixed breeds in themselves are not a bad thing. In fact I have owned a few mixed breeds in the past myself. What I disagree with is the stupidly high prices that people charge for these colours and state that they are pedigree bulldogs, when they are not. People are being lied to and fooled out of huge amounts of money. We are talking 10's of thousands of pounds in some cases!
Merle Bulldogs also have another quite scary issue which is even more important that the extortionate prices charged. A high percentage of Merle bulldogs are born with defects. Heart murmurs, deafness, blindness, organ failures and neurological diseases. These are not always picked up straight away so the puppies are sold for their cute colour, then 6 months later, they die. Some don't even make it to 6 months and are discarded at birth.
So there you have it, my breeding 'rules' if you like.
Ellie Update
Ellie is currently Day 53 of 63 and is coping really well. We had a couple of scans done and she is carrying a large litter, so I have been extremely cautious with her. She has regular checkups at the vet and she has 24 hour observation.
She is getting rather large now so eating is becoming more difficult for her. I feed her small amounts throughout the day so it is easier for her to digest. She also has a little nutri-gel to make sure she is getting all of the nutrients that she needs as the babies will be taking all the 'good stuff' from her.
Picture taken on day 50...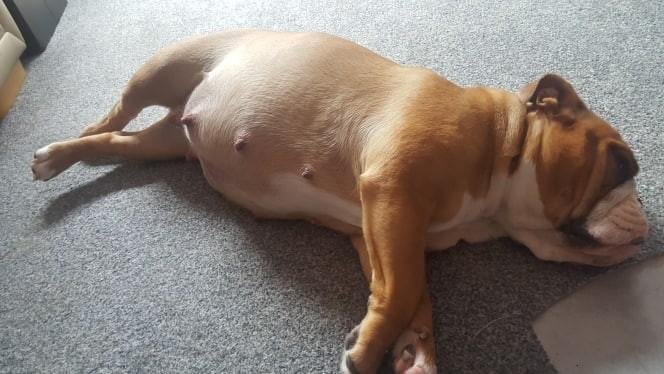 I had an Xray done the other day to determine an exact number, however the calcification wasn't far enough along to determine a definitive figure, but we think she is carrying between 8 - 9 from previous ultrasound scans.
Ellie will be allowed to attempt to self whelp as she is a good size, fit and healthy and there should be no reason to do an elective c section. If there are any signs of her struggling however, she will be immediately taken to the vet for assistance. I work very closely with my vet, she is also a good friend, and has agreed to be on call for me if i need her during the night. She doesn't usually offer this to clients so I am extremely grateful for this offer. I think I have to pay my additional fee's in expensive chocolates
I can feel the babies wriggling at this point which is so magical and has to be my favorite part of the pregnancy! If you watch very closely, you can actually see them moving around too!
Keep watching for updates, I will be posting regularly and can't wait to show you all her beautiful babies when they arrive!
Thank you so much for stopping by, much love Cheryl & Ellie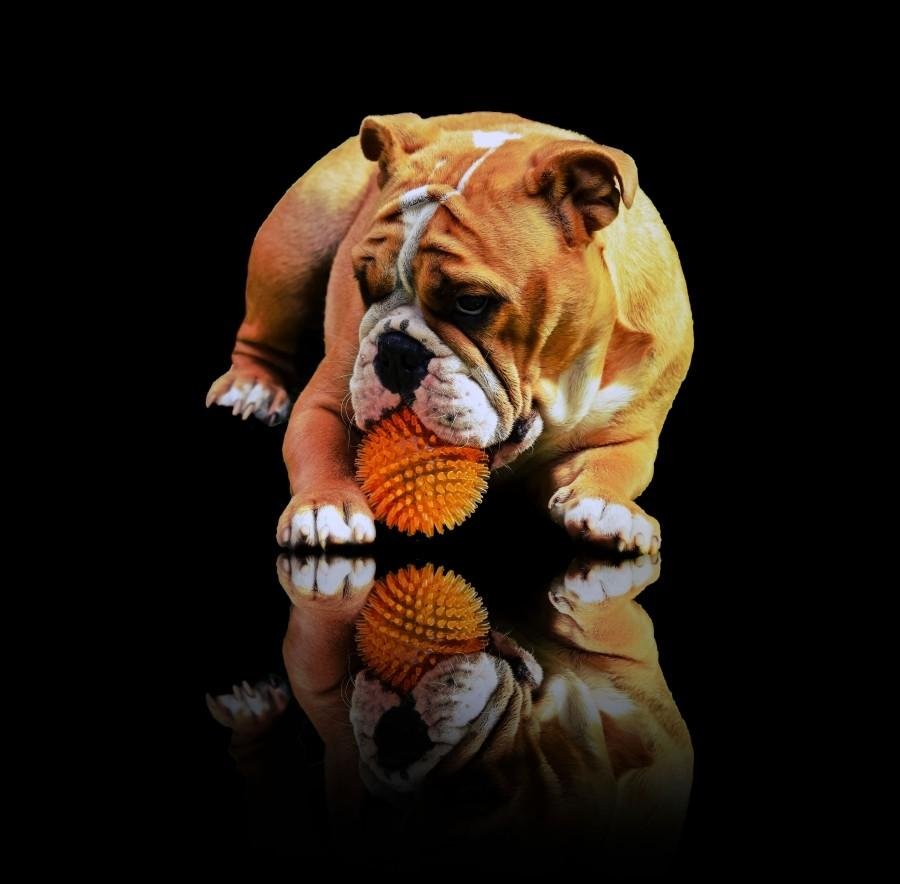 A huge thank you to @zord189 for my bouncing bullies signature!