Just a few weeks ago, The STEEM Engine was just a vision born out of the desire to promote undervalued content and promote engagement among Steemians across the platform. Officially launched on December 26, 2017, The STEEM Engine is now just over two weeks old. In that time, we've welcomed 163 members onto the train as Passengers, and we haven't stopped there. The group continues to grow as you're reading this post.
Therefore, I'd like to highlight just a few things from our group's brief history to encourage everyone moving forward.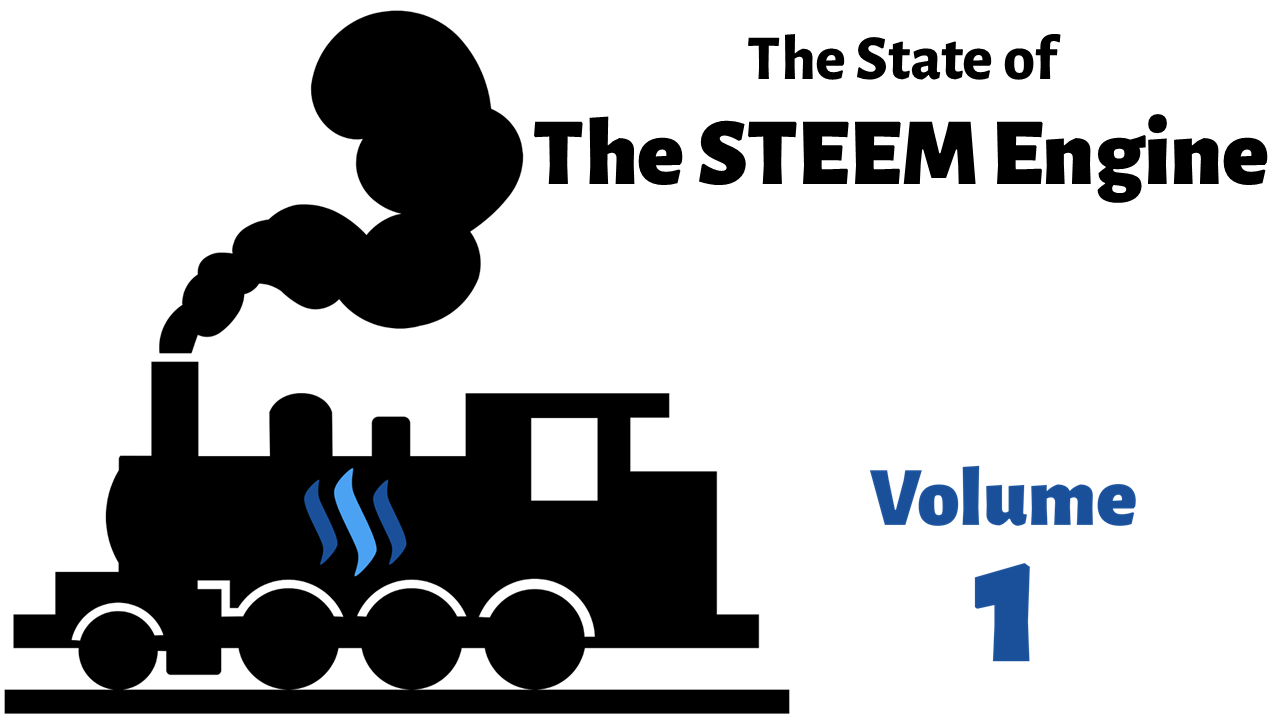 Our group account, @thesteemengine currently sits just below the 2900 SP mark, which allows a full upvote worth of around $1.30 at current STEEM prices. Most of this value comes from delegations from members, so we thank those users for their generosity to our group.
Our earned STEEM power from curation posts continues to grow, as well. Our account has earned around 160 SP in the first two weeks, thanks to payouts from our first curation posts, which have generated an astounding $554 in post payouts (and counting). Posts to the group account are averaging almost 80 upvotes each, 17 comments, and payouts of $39.56, all without a single self-vote. (Stats via SteemTracked)
For those of you unfamiliar, our Discord server features a post-promotion channel only available to our members. Each time someone shares a post there, they must engage at least two other posts that have previously been shared in that channel by upvoting and commenting on them. If this is done properly, each post shared in the channel receives a 10% upvote from the group account. Furthermore, our curator, @EnchantedSpirit, seeks out the particularly special posts for inclusion in our group account curation posts, The Daily Whistle Stops.

In celebration of two weeks chugging down the tracks, it is my pleasure to announce the following statistics:
In just 15 days, @thesteemengine has voted on 343 posts.
Of the 343 votes, 218 were the 10% variety, adding an estimated $28 to our members' posts.
The Daily Whistle Stops have featured 125 posts by 51 different Steemians. Each of these posts received a 70-100% vote from the group account, which has added an estimated total $140 to the rewards of those members' posts.
Since its inception, The STEEM Engine group is responsible for almost $170 in rewards across Steemit.
We anticipate that these statistics will continue to increase as our posts make more headway and we gain more members. It has been quite encouraging to see the response we've gotten from many Steemians who are receiving many more quality engagements on their posts after sharing them in our Discord server.
I want to say thank you to everyone who has helped make The STEEM Engine initiative possible. Thank you to the leadership team in the Discord server, to those who have delegated SP to the group, to the members who continue to share quality content and interact with others, and to the other outside initiatives and users who have supported our cause thus far. We appreciate every contribution, no matter how big or small, and we look forward to growing with you in the future.
With humility and appreciation,
@ethandsmith
If you are interested in joining our community, we invite you to read more about the group by having a look at our introduction post, where you can find links to join our Discord server and apply to be a member of our community!