Since 2008 the increased presence of capital controls is associated with highly significant negative effects on business investment. There are suggestions that the world economy could be entering a more dangerous phase of potential instability that is not in the interests of either the advanced or the emerging world. There is scope for better policies to encourage more openness, the TradeConnect strategy could be an effective tool for managing the reform processes in the global financial market.
We can foresee how the Global financial markets are dominated by banks and other financial institutions, some of which lack transparency, have undue influence on global asset prices, and can impose unfair charges. They have made investment difficult by stuck in models that are decades old resulting in lack of flexibility, creating credit and financial risk by involvement of so many intermediaries, additional and unnecessary risk by transferring funds to broker's accounts and traditional broker models having inappropriate influence on both price and trade executions.
Most established financial players have failed the market by not taking opportunities in blockchain technology, hereby leaving the market centralized with order books that control price and trading. The new technology of TradeConnect aims to deliver a form of transparency and equality for every market participant by creating the newest technology with multi-asset trading network that will decentralize trading.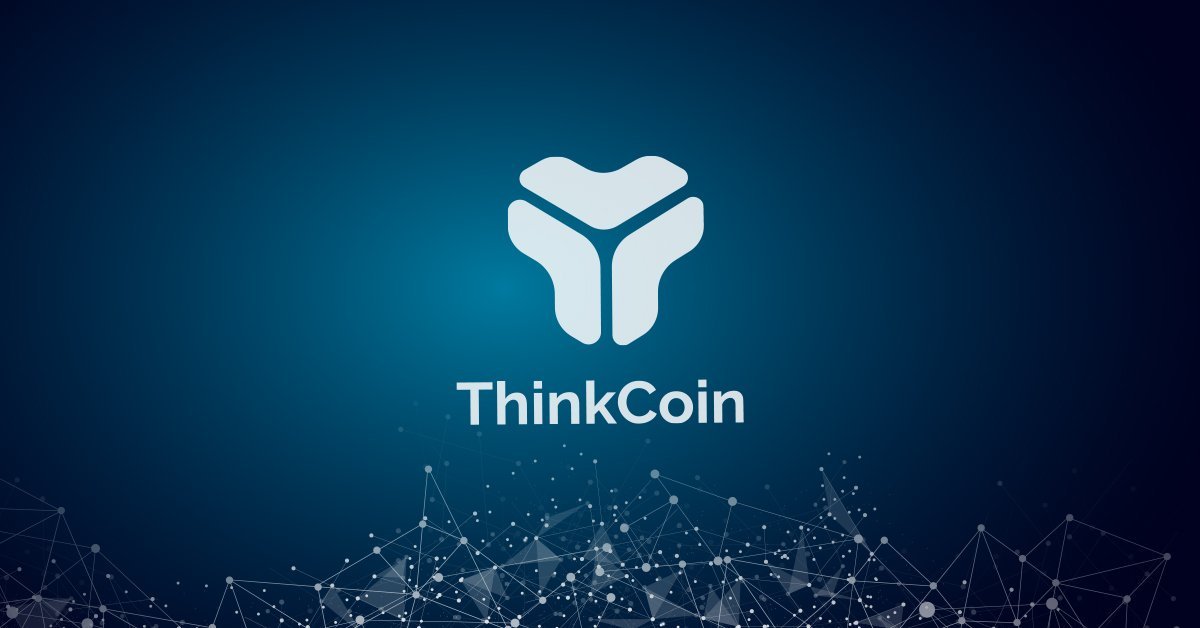 The TradeConnect Network
The TradeConnect network is building a combination of blockchain based smart contracts with off-chain transactions, with the intention of developing a multi-asset blockchain-based trading network in order to achieve the swiftness of execution and settlement of modern markets.
The TradeConnect network will be accessible by both individuals and institutions to trade directly with one another (peer 2 peer) on a balanced ground with very low costs. Trades will be automatically settled on the blockchain, while recordings and execution will be conducted off-chain to deliver the fastest service possible.
With TradeConnect, users will have full control of their money, with all funds committed to the blockchain pending execution and settlement of the trading contract, direct trading within two or more participants will be possible by the removal of reliance on brokers and other intermidiaries, no fee will be charged for transfer of funds as settlement and payments will be done immediately.
The project is launching an ICO "ThinkCoin," to raise funds for designing and developing of the network, the ThinkCoin reflects a new digital token to sustain trading on the network.
How TradeConnect Works
There are factors that will determine the success and improvement of the TradeConnect platform, the amount of participant/users in the network, transaction and confirmation speed, and the constant availability of liquidity in the network in order to ensure all transactions are matched and executed instantaneously.
To remove unnecessary delays in the TradeConnect ecosystem, two ethereum transactions will be required, based on smart contracts, this will include users offering their trade and users accepting the offers. This would therefore result in the minimum transaction time being equal to the time to mine two blocks in practice, tens of seconds. The initiative of creating an off-chain storing trading contracts on the TradeConnect network is to handle majority of the price-making and liquidity-matching transactions immediately. The results of all off-chain transaction will then be submitted to the blockchain and automatic payments will be made available.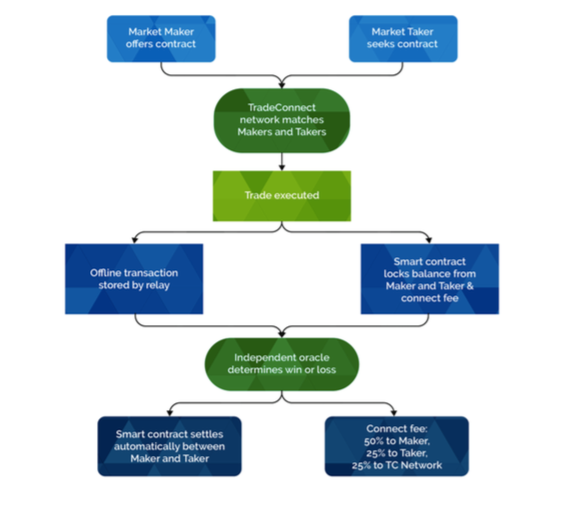 Due to the growth in volume of the network, there will be a dependency on verifying the actual process of the connect fees, personal auctions, margin lending pools, distribution of the connect fee rebates from the maker/taker pools, and more. TradeConnect will launch a private blockchain ledger driven on a consortium model, and several Oracles will be chosen as price makers who will provide a mid price for the markets we trade in.
Token Allocation And ICO Details.
ThinkCoin (TCO) is created to allow trading in financial products and cryptocurrencies between individuals and institutions on a plane ground.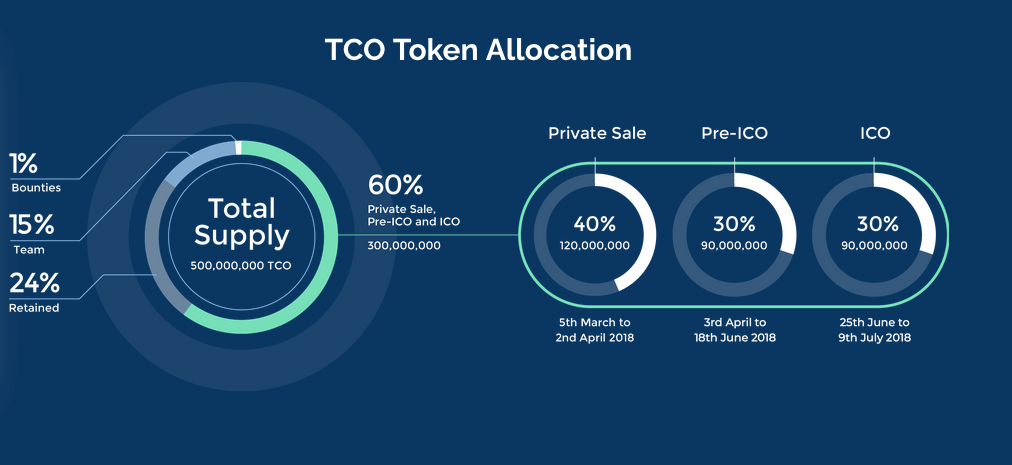 Token Symbol: TCO

Total Supply: 500,000,000

Total Allocation: 300,000,000

Hard Cap: $30,000,000 USD

Soft Cap: $5,000,000 USD

Currency: BTC, ETH , BCH and Fiat

Pre-Sale: 5th March - 2nd April 2018

Pre-ICO: 3rd April - 18th June 2018

ICO: 25th June - 9th July 2018
Road Map

The TradeConnect Team
The Executive Team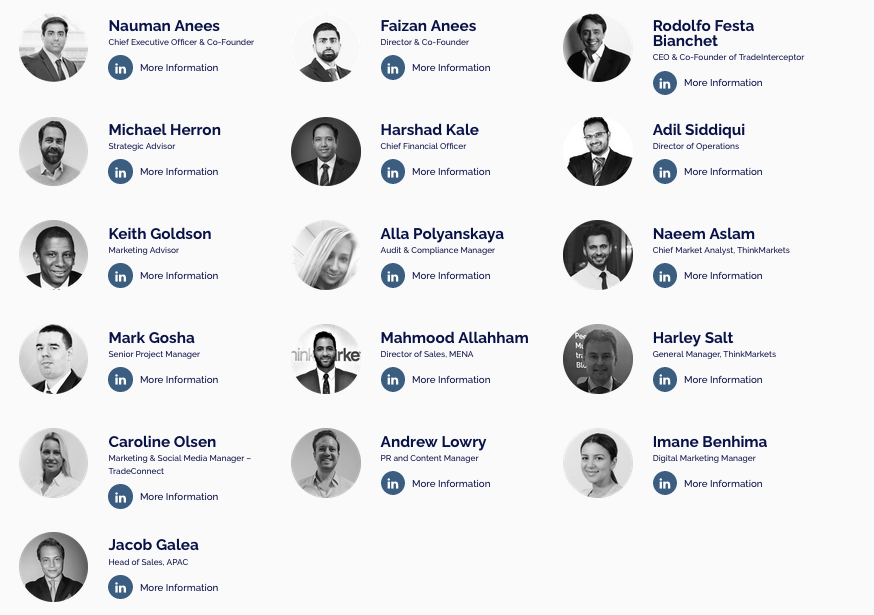 Strategic Team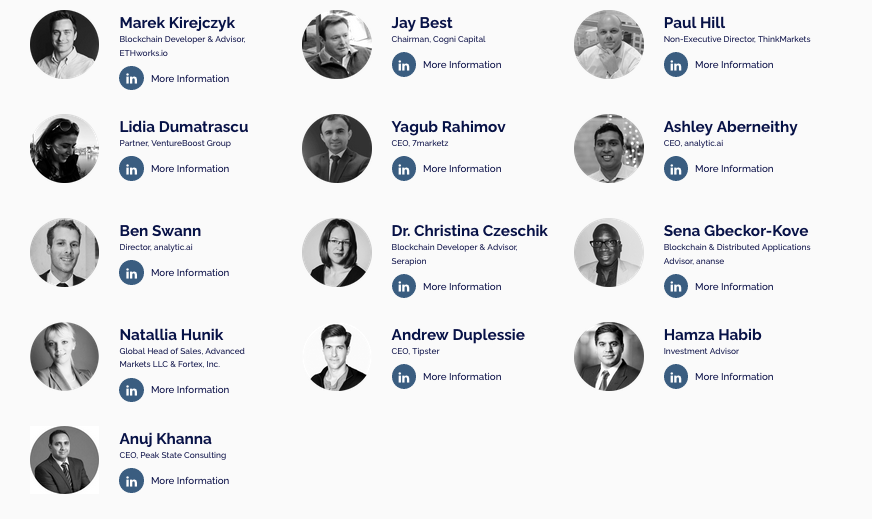 Technology Team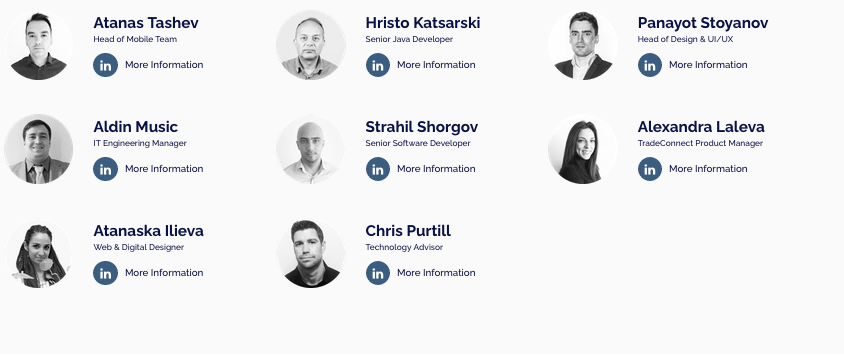 Useful ThinkCoin links:
Website
Facebook
Twitter
Reddit
Medium
Bitcointalk
Telegram
Written by BitcoinTalk user: Xpency
BitcoinTalk Url: https://bitcointalk.org/index.php?action=profile;u=1800192
ERC20 Wallet: 0xc557DCD92078aAa41F51f46157a02dB8B2074d79