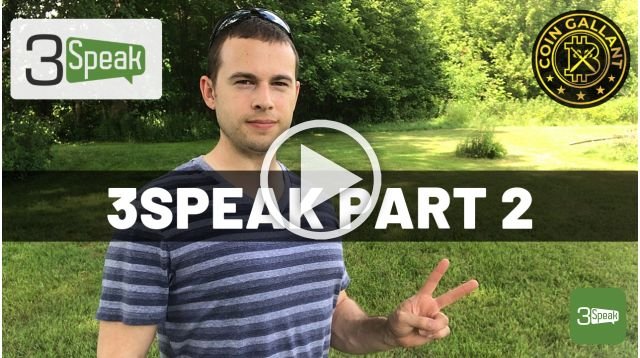 ---
3Speak - The Ultimate dApp Walk Through [Part 2 of 3]
2:10 - The home page
3:09 - Speak (SPK) token
4:14 - Left side navigation
5:39 - The footer
6:22 - The creator studio
Hello and welcome to this video walk through, demonstrating the new free speech video platform, 3Speak.online, also @threespeak on Steemit. Today's installment will show you the in's and out's of the website which will allow you to navigate it better to make your experience more enjoyable.
If you haven't seen Part 1, go back and watch it here: https://3speak.online/watch?v=coingallant/demfopoi&utm_source=studio
Hope that you gained value from watching this video. If you did, please feel free to subscribe to the channel and drop a comment below. Also, visit https://coingallant.com for the full Coin Gallant experience.
#3speak #tutorial #walkthrough
---
▶️ 3Speak