Girls of Green was started on traditional mainstream social media, but evolved quickly to the blockchain!
---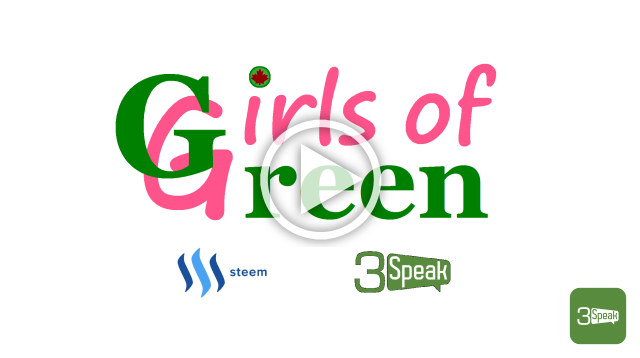 ▶️ Watch on 3Speak ▶️
---
Thanks, 3Speak and Steem! We appreciate the lack of censorship, as we advocate for cannabis and female sexuality, topics heavily shadowbanned or censored by the status quo websites. We are activists using our looks, knowledge, and motivation to promote healthy adult cannabis use, and work toward an end to cannabis prohibition.
Girls of Green are Canada's cannamodels! We've been keeping it lit for two and a half years now :)
https://steemit.com/@girlsofgreen/
https://www.facebook.com/GirlsofGreen/
GirlsofGreen is a creation of @DRutter and @MediKatie. Our incredible models are all volunteers for this project! Included here: Rhiannon, Dabitha, & MediKatie.
Until cannabis prohibition REALLY ends in Canada (none of this fake "legalization" bullshit), our cannactivism and cannamodeling will spread across the blockchain!
Thanks for your support. Free the weed! <3
@GirlsofGreen
---
▶️ 3Speak