I love this platform! Always something great to look forward to!
Today I woke up to this message on my @threespeak dashboard. How Cool is this?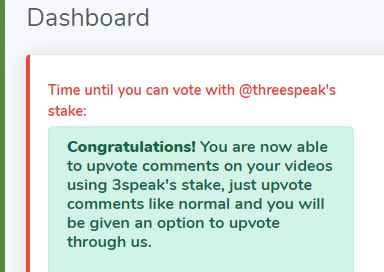 It's finally my turn to give a little something back to all my followers who engage with my 3speak videos. I have $27 worth of upvotes to spread around today and hopefully all you who show me support in one way or another will feel appreciated.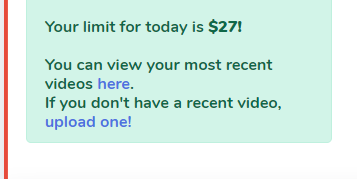 I know I am slacking with replies and engagement lately, but it's because I have some other very tasking commitments I have to fulfil before this month ends. But that doesn't mean I don't read or see them, I do and best believe I pay attention :)
Just want to take a minute to also appreciate the @threespeak team for being so thoughtful and involving with their users, heck, despite all the upvote support they also go the extra mile to help us retain our followers and that is super amazing. Certainly a concept well thought out of the box. Great Job Team!
ION, Good Morning from this Side of the Sahara! Hope You Have a Kick ass Thursday and a Very Fabulous #Steemfest Day to all those in Thailand. We are Very Much Looking Forward to the Content from this Event.