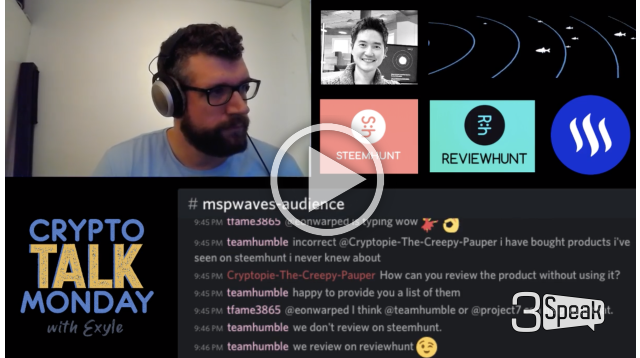 ---
For my live show called 'Crypto Talk Monday' on MSP waves, I interviewed YoungHwi Cho (@project7) the Founder, Designer/Marketer of the STEEMHUNT Platform.
The interview is packed full of information but can also be difficult to follow if you don't know at least something about the platform.
I have written a short yet hopefully effective summary about what the Hunt Platform is below and I highly recommend you quickly read it first before listening to the interview.
---

---
The HUNT platform is built to bridge the gap between companies that make tech products (makers) and early adopters (hunters) by utilizing a token economy and different apps build on the HUNT platform.
The goal is to improve and make the process of launching a new product way more effective and cheaper by incentivizing action from hunters through a reward system makers can use.
All rewards are in the form of the HUNT token. A token that is already tradable on the Daybit exchange.
Currently, two Dapps are already built on top of the HUNT platform, Steemhunt and Reviewhunt and a third one (Ideahunt) is on its way.
Steemhunt allows hunters to show and write about cool products that they find online. They are posted using the Steem Blockchain. This not only attracts Hunters to the platform but also (AND THIS IS KEY) attracts makers when they realize their products are being discovered without them doing anything.
Hunters are rewarded in HUNT tokens daily for finding cool tech products.
---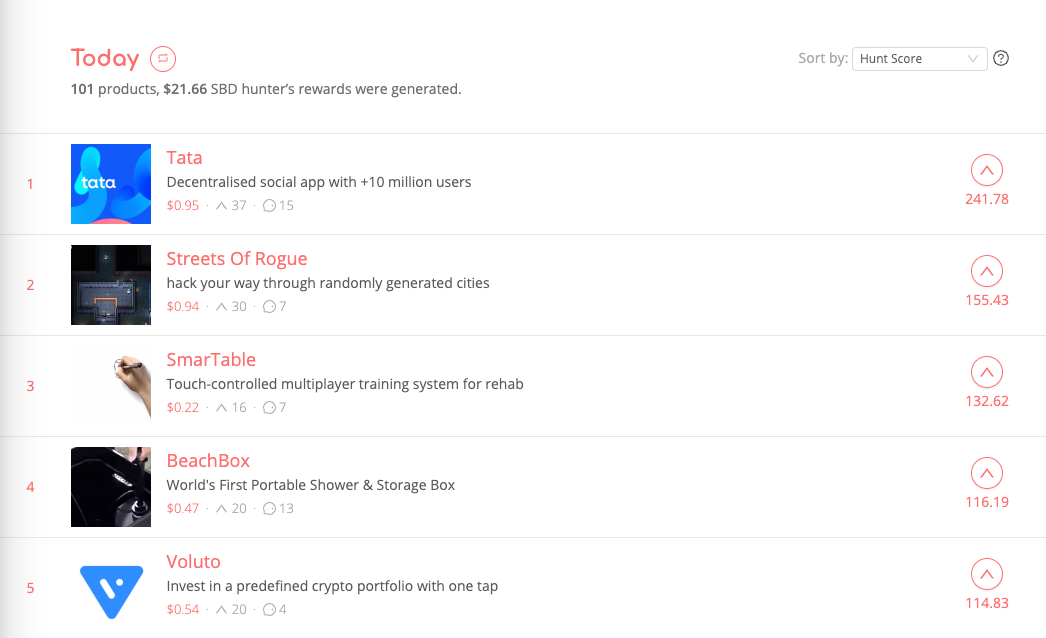 ---
The other Dapp build on top of the HUNT platform is Reviewhunt.
Reviewhunt allows Makers to start Review Campaigns when they want to launch a new product.
---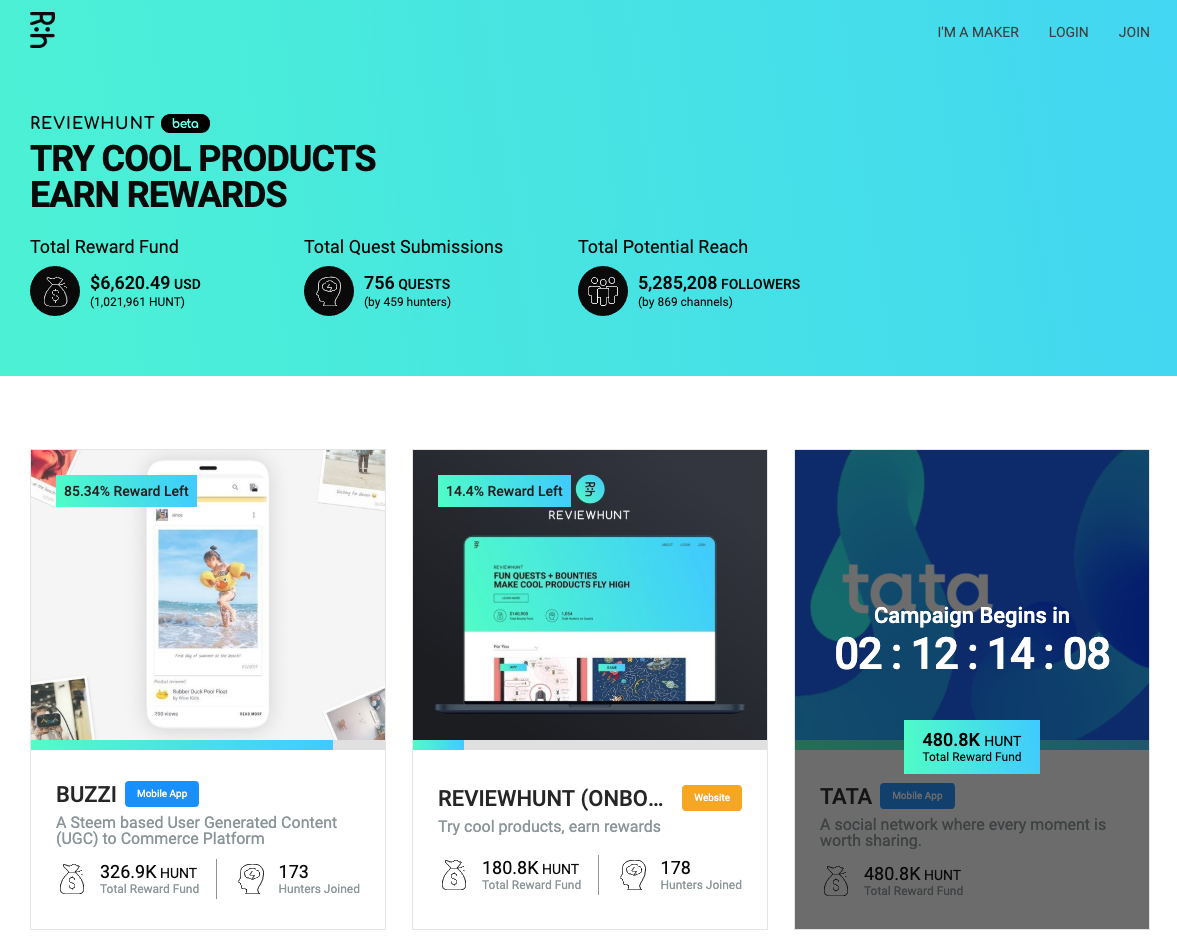 ---
To start a review campaign Makers must buy HUNT tokens through the Steemhunt Team with Fiat (= business model, 20% commission) and build their campaign with those tokens.
A review campaign consists of different quests that Hunters can complete and for each completed Quests Hunters are rewarded with HUNT tokens.
Each completed quest requires proof submitted by the Hunter on the website.
The Quests start simple and have the focus of the Hunter having to use the product.
For Example the current BUZZi campaign (mobile app).
The first Quest is to download the app and fill in your profile. This increases download numbers and makes sure Hunters have the app installed.
---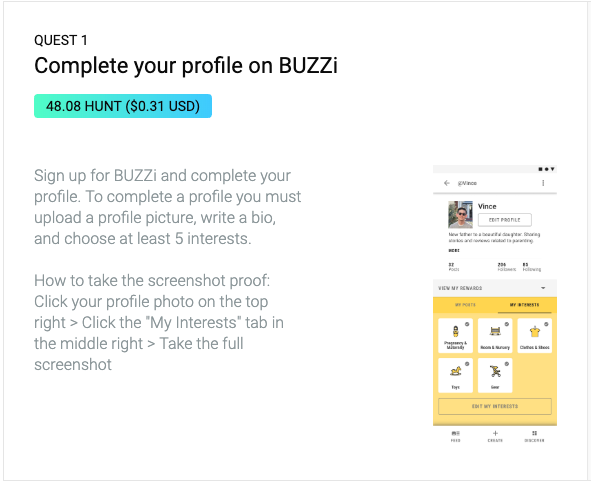 ---
The second quest is to use the app by making your first post.
---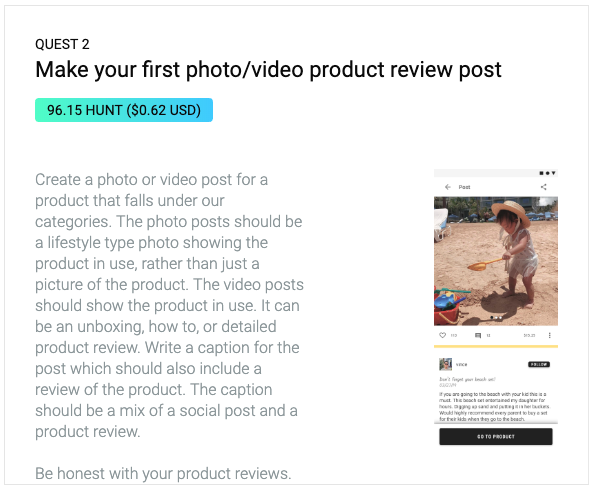 ---
The Third Quest is already getting a little more difficult. You need to make a post in the app that is a 'top post'. In other words, you need to spend time and effort using the app. Do notice that the rewards increase with each quest.
---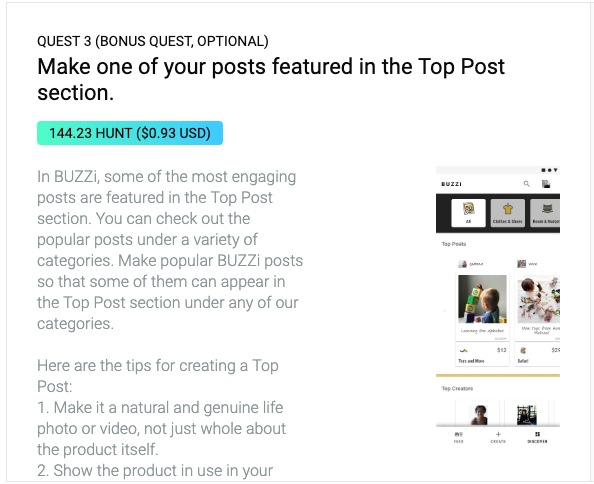 ---
Once that is completed you can start the final two quests. Now you are ready to write an honest review of the App and you are also able to share it via your Social Media channels and get rewarded for it!
---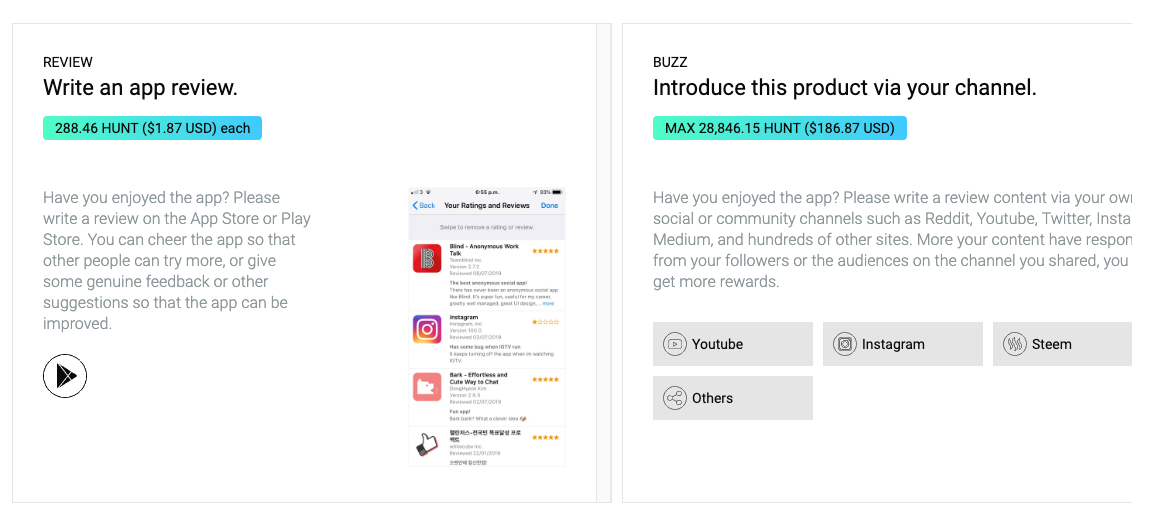 ---
BUZZi so far has spend $472 out of their $3400 budget.
In return they got:
---
171 downloads of the app.
27 reviews in the Playstore.
39 product review content on other social media.
---
Reviewhunt went from Closed Beta to Open Beta yesterday!
More campaigns are expected soon!
Ok, I think this should be enough info to enjoy the interview fully!
Enjoy and thanks for listening.
---

---
Please consider us for your witness vote if you think we deserve it here:
---


---
Vote for @blockbrothers via SteemConnect
Set blockbrothers as your proxy via SteemConnect
---
We are the creators of Steemify a notification app for your Steemit account for iOS.
Get it Here:

---
▶️ 3Speak