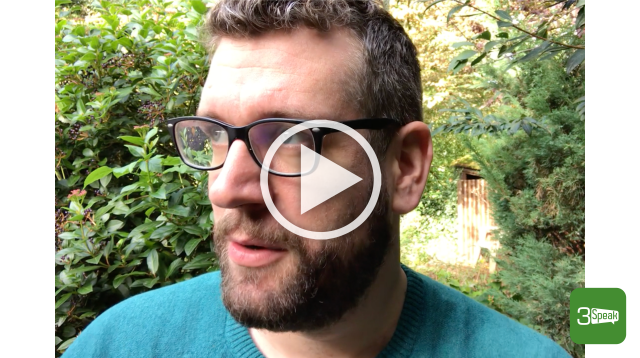 ---
Yesterday Steem Inc. released a cool interview with two of their developers: Steemit's Head of Engineering, @justinw, and Steemit's Senior Blockchain Engineer, @vandeberg.
Check the interview out HERE.
They talk about the upcoming features we all been waiting for a very long time: Communities and SMT's.
Communities will make content discovery 10x easier.
Let's say you want to find posts about World of Warcraft today. How would you go about things?
Maybe use the WOW tag to find some? or use the search feature? It's not easy.
The reason being is Steemit is like a big box and people throw posts in the box and it's up to you to find the content you like. There is a lot of garbage to sift through.
That will change.
In the future, you will subscribe to a sub-community within Steemit simply called 'World of Warcraft' and you will find all the post related to WoW there. Including a trending page that makes sense.
The most engaging/best content related to the sub-community will trend.
I can think of hundreds of these communities users want potentially subscribe to. From embroidery to cars and more.
Pretty cool stuff and very logical.
Next feature on the list is SMT's.
SMT's will be on-chain tokens that companies/applications/communities will use to empower their products and/or communities.
I think SMT's will be the reward mechanism token of the future.
But what about the STEEM token?
I'm not sure about it. I know STEEM will be needed for Resource credits (RC's) and will be the main trading pair vs SMT's.
I believe that will be its prime function.
I am not sure if it will be a reward token as we have known it since the inception of the blockchain.
Will an SP holder have influence over any community on Steemit just because they have the Steempower? It just seems unlikely.
With RC pooling (Resource credit delegation) and SMT's/Communities (and hopefully wallet accounts for easy onboarding), there is no need for a new user of Steem to have steempower (to get access to RC's).
Basically only the owner/creator of the community/application will need to have it so that their users can freely transact on the blockchain.
Now if the owner (think businesses) can't buy the STEEM to support the users of their community, they will need to lease it. From whom? The current holders of Steempower.
It's already clear that only SP holders have a say over who gets STEEM from the inflation pool.
Whether it's about who gets STEEM/SBD for SPS proposals or who gets rewarded for content it's the same thing. SP holders have the final say.
But what if STEEM is no longer needed to operate on the blockchain because we have RC delegation pools and SMT's for new users. Where will newly STEEM go then?
I talk about it in my vlog. Might be a bit speculative but I have always tried to visualize were Steem is going.
---

---
Please consider us for your witness vote if you think we deserve it here:
---
Vote for @blockbrothers via SteemConnect
Set blockbrothers as your proxy via SteemConnect
---
We are the creators of Steemify a notification app for your Steemit account for iOS.
Get it Here:

---
▶️ 3Speak