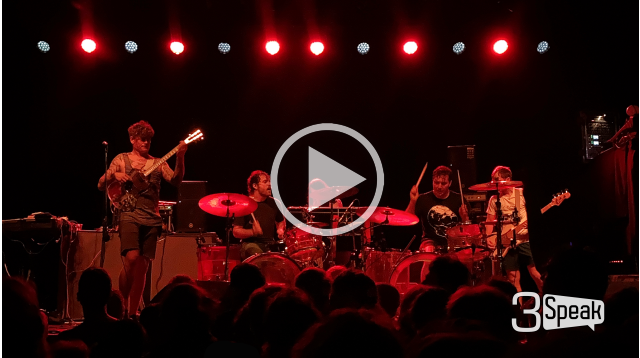 ---
Good morning, Steeming/@threespeak! I'm really excited for a recent @threespeak development […not the platform but for us as users]. One thing that's becoming a big deal for myself and @vermillionfox is the ability to do all our work from an iPad Pro. A few nights ago, @vermillionfox was able to post her process of a Steemit art commission, to @threespeak, entirely from iOS! Check our her recent post, "The Making of Hero Victor!". This is a big deal for us as we've both all but converted to iPad's for our workflow.
Last night, we both saw Oh Sees again in Minneapolis at First Ave. This is a band that first made the rotation at @caffetto years ago. "The Master's Bedroom Is Worth Spending a Night In" was the album I leaned towards, as a cool, Tiki surf rock anthem of sorts. The band has evolved since then to more of an experimental psychedelic musical consortium. Last October, I was excited to see them, but I didn't expect it to be one of the best shows of my life. It was! Holy shit! Oh Sees live is a life changing experience.
We messed up the day of the show […thinking it was tomorrow], but was able to scramble for a babysitter and Ubered downtown just in time for Trump's racist ass to GTFO of his redneck rally at The Target Center across the street. We missed the first band, but we were there for Oh Sees and were right on time. Here are a few photos and video; an opportunity I saw to test the capabilities of the iPhone 11 Pro in a real world, low light, quick moving situation. Amazed at this device, and so glad to have memories of this show.
---
▶️ 3Speak