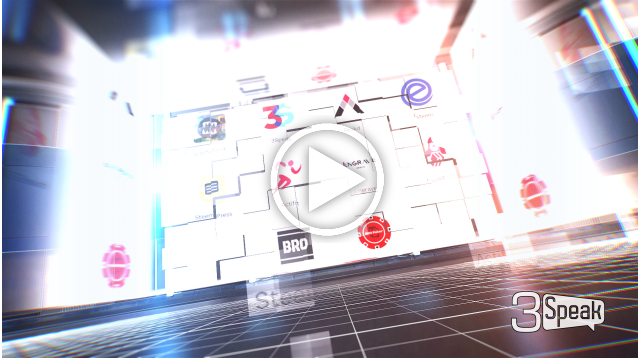 ---
Hive ecosystem is growing everyday and video I made is my proposal for hive.io Ecosystem page .
Hive has a thriving ecosystem of apps, communities & individuals, leveraging the Hive blockchain & decentralised structure.
@splinterlands , @threespeak , @peakd , @esteem , @steempress , @actifit , @engrave , @hivestem , @brosino
Let's introduce them and share a links:
Splinterlands
THE NEXT GENERATION OF COLLECTIBLE CARD GAMES
Splinterlands makes it easy to earn on a daily basis. Players can win rewards from Tournaments, Ranked play, and Quests! No matter what your skill level or collection size, there is always an opportunity to earn digital assets that have real market value
https://splinterlands.com/
3 SPEAK
3Speak is a place where content creators directly own their onsite assets and their communities. Using blockchain technology, the ownership of these assets and communities are intrinsic to the creator and the user, not 3 Speak. They are therefore transferable to other apps that use blockchain technology. This means that if we do not serve the community and creators in the best possible way, they can take the assets they have generated and move them to another app. The result is that 3Speak is censorship resistant, cannot take your assets away or delete your communities.
PEAKD
An entry point for your decentralized world
PeakD.com launched in 2020 as a version of SteemPeak.com on the HIVE blockchain centered on integrating Hive and many other blockchains.
Intuitive design, features specifically designed for content creators and a respect for the ideals of decentralization
ESTEEM
Be rewarded for your blogs, votes and any social activity
eSteem is beautiful and handy wrapper interface around the Hive blockchain network allowing you to create your own posts, surf your feeds, vote what you like, write comments, read replies, do all major Steem functions in your daily social surfing as well as wallet actions and other extras such as search, discover different tags etc
https://esteem.app/
STEEM PRESS
From blog To blockchain
A WordPress plugin to power your website with blockchain technology. Share your WordPress content to a social platform where users decide what gets rewarded and are incentivized to help you grow.
https://www.steempress.io/
ACTIFIT
An Innovative Dapp That Rewards Your Everyday Activity!
Built as one of the first Smart Media Tokens on top of the Steem blockchain, with beta Android and iOS mobile apps already available on playstore and app store, Actifit tracks and rewards your activity with Actifit (AFIT) tokens, but also STEEM rewards via upvotes on your Hive posts.
https://actifit.io/
ENGRAVE
HIVE powered blogging platform
User targeted;
Simple but powerfull website templates with integrated HIVE accounts handling. Let your readers interact with your content easy and secure
https://dblog.org/
hiveSTEM
Improving how STEM disciplines are communicated across the web, one blog post at a time.
SteemSTEM began as a small project dedicated to improving the quality of STEM (science, technology, engineering & mathematics) content on the Steem blockchain. However, as things unfolded, we realized that the importance of HiveSTEM is greater than simply serving as curators for some niche topics on Hive
https://stem.openhive.network/
BROsino
BROsino is the #1 Free HIVE Faucet with Provably Fair games!
This HIVE Faucet is intended for adult players 21 years of age or older. Buy-ins are not allowed. Players receive FREE credits to play simply for signing up or completing a task. Play risk free and win HIVE!
https://brosgn.net/
BRO POKER
BROsino Poker is part of the Blockchain Revenue Optimized Sports & Gaming Network (BROSGN) - a grassroots community of sports and gaming enthusiasts that love to interact and compete with each other in a variety of games and contests.
https://brosinopoker.com/index.php
Newer boring on HIVE – So my dear friends just HIVE ON ! And enjoy the countless opportunities!
---
▶️ 3Speak