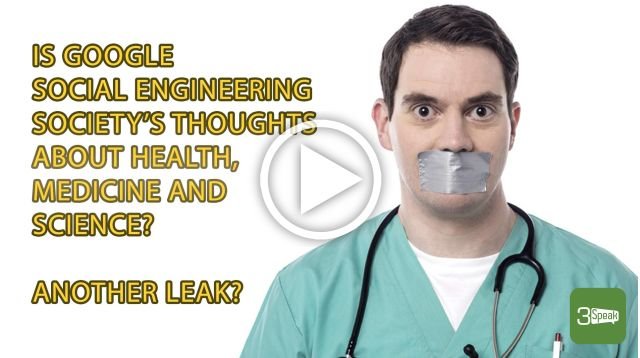 ---
Recently I covered how undercover videos from Google executives/engineers exposed how Google is programming it's AI systems to warp the search results and autosuggestion tools towards their own private political biases. Examples were shown of how the Google tools, for example - in the name of 'fairness' - bias Google's responses towards women and away from men.
Now Naturalnews.com has published data that shows how the same manipulation occurs regarding important health topics including GMOs, vitamins and supplements. The auto suggestion tool has been shown to clearly have a huge bias towards pharmaceutical industry friendly ideas / thinking such as 'supplements are bad' and 'organics are a scam'.
The one thing that can most hit the multi billion dollar pharmaceutical industry's profits is people waking up to the truth that we don't need them if we learn to empower ourselves through right thinking/perception and right action. This includes right nutrition and knowing the true causes of dysfunctions we experience. The standard 'hack, slash, poison and burn' approach of the mainstream healthScare system is obviously terrible to anyone who does their own due diligence research with an open mind and heart - so, outright censorship and disinformation is all they have left - often carried out via the weight of the state/government/media that they buy out and corrupt with their massive pockets.
Targeting non 'mainstream' thinking on health is a predictable result of the massive corruption of mainstream medical practice - however, the alleged whistleblower takes things a step further. It is claimed that Google intends to prevent people visiting sites that discuss alternatives and even to prevent people who use the sites from accessing Google's other services such as Gmail. I personally find this to be unlikely at this point - but give then direction of the evidence coming out of Google in recent months - I also wouldn't be entirely surprised if they did go that route!
What do you think?
Wishing you well,
Ura Soul
---
▶️ 3Speak