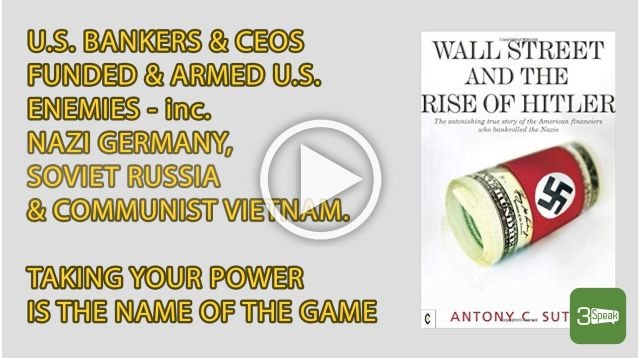 ---
The whitewashed and manipulated version of history that we are fed by controlled mainstream media and education systems is far from the full story. While people argue all day long about capitalism vs. communism/socialism and the virtues of their country vs. the rest, the reality is that we are all being played.
Significant amounts of buried historical data, unearthed long ago by Prof. Antony Sutton shows the details of how most of the world's most hated and feared tyrannical regimes were funded and armed out of 'The land of the free'. From Nazi Germany to Soviet Russia and even communist Vietnam, American machines, money and expertise were mobilised quietly and out of public scrutiny to build up America's 'opponents' for profit and potentially for more esoteric aims.
How many millions have died for nothing in the name of a government whose agents not only do not care for them but who are actively acting against them to get them killed? How many more will die?
Let's stop this madness now.
Wishing you well,
Ura Soul
---
▶️ 3Speak