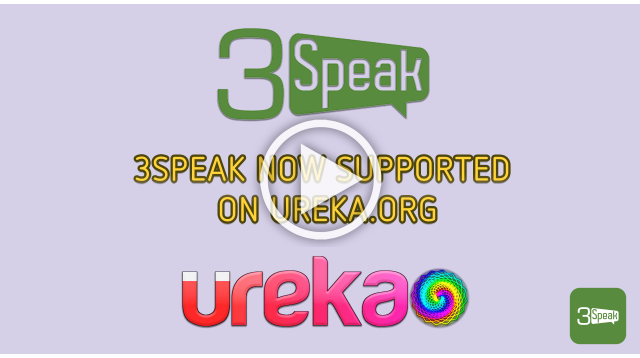 ---
I've been busy today, adding support for videos from 3Speak.online to Ureka.org. This means that you can now add 3speak videos to your library of videos on Ureka as well as embed them into your posts and comments just as you would with Youtube, Vimeo and other supported video sharing platforms.
You are more than welcome to drop by to https://www.ureka.org to try it out!
I also learned today that 3speak is totally censored on Twitter! That was quick! I just tried to let t he world know that Ureka supports 3Speak and my tweet was hidden from my profile (despite being accessible if you have the direct URL).
Here's to your freedom!
Wishing you well,
Ura Soul
---
▶️ 3Speak