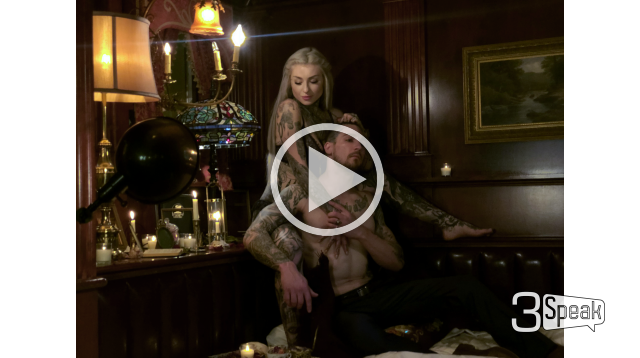 ▶️ Watch on 3Speak
---
Hello friends! It's a beautiful day in Minneapolis. 64ºF, sunny and the perfect weather for t-shirts before the cold front hits us again.
Besides enjoying this gorgeous day, I'm actually getting ready to leave on a trip tomorrow morning! Earlier this week, a friend of mine asked if I'd like to join her on a short two day trip to Denver, Colorado. I've never been and I know nothing about the state but I heard there are mountains and loads of hiking trails. It's been forever since I've indulged in nature's beauty, so it was difficult for me to pass on the opportunity. I also wasn't really given a choice since my friend booked my ticket before I gave her the green light. I'll be leaving the house around 4AM and meeting up with two of my longest known friends. It'll be an adventure! I don't plan on packing until late this evening since I doubt I'll need to bring much. For now I'm going to soak up this perfect fall day!
I think I slept okay. I'm almost positive that I had some sort of bizarre dream but I can't remember what it was about. I reluctantly rolled out of bed, showered @kommienezuspadt with affection and watched the first episode of Netflix's A Series of Unfortunate Events with @guthrie. He loved it and I'm glad because I adore Neil Patrick Harris. After finishing the show, I dropped him off to hang out with his brother and now I'm hanging out at @caffetto with my sweetheart. Maybe I can convince him to leave with me to fetch lunch! When you're single and without children, you take for granted the times when you can easily go on lunch dates with little effort or concern.
Recently, our friends Ryan and Arlo tied the knot! I'm so happy for them! Yesterday @kommienezuspadt shared the intimate photos from our shoot in Stillwater and I thought now would be the best time to share the behind the scenes footage. It was a lot of fun connecting with Ryan after such a long time and meeting Arlo, who's actually a Minnesota native! We're always counting down the days until we get to meet again. Helping out with the sets and filming these bts shots was fun. I also got to meet a friendly neighborhood black cat, take a romantic stroll through town and we spent the night in this amazing room! How lucky were we!?
---
I hope you enjoyed the bts video! Thanks for stopping by! 🦊
---
▶️ 3Speak