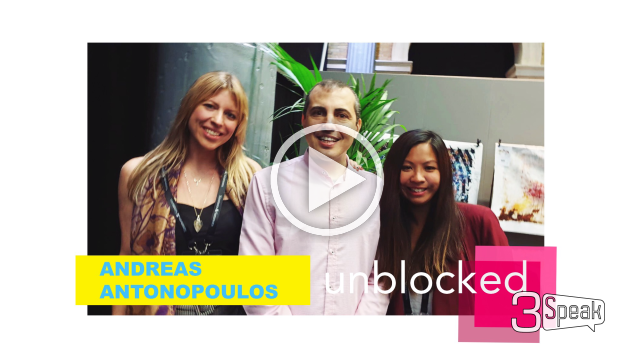 ---
Recently, at the Crypto Compare Digital Asset Summit, we were helping out at Crypto Artist Vesa's Art stand, which gave us the opportunity to have a quick chat with Andreas Antonopoulos, who was doing book signings next to the stand, after his keynote speech.
The video starts with some of the conversation that was going on between Andreas, Vesa ( http://www.artevo.org/) and us about accessibility and speaking up.
We also asked him questions about the unbanked, and creative ways of making blockchain more accessible to the masses.
Watch this raw short video to find out more!
---
If you haven't heard of Andreas Antonopoulos before,
Andreas M. Antonopoulos is a best-selling author, speaker, educator, and one of the world's foremost bitcoin and open blockchain experts.
You can read more about him on:
Follow him on:
https://www.facebook.com/AndreasMAntonopoulos/
https://twitter.com/aantonop
https://www.instagram.com/andreas_antonopoluos/
https://www.youtube.com/user/aantonop
---
It was a great pleasure to meet and have this quick chat with Andreas, definitely hope we cross paths again one day!
---
We hope that you enjoyed watching this today!
If you have any thoughts or comments, let us know, we'd love to hear from you!
Thanks for watching!
For more behind the scenes and updates, follow us on:
YouTube
Telegram
Facebook
Instagram
Twitter
Sarah and Enrica
---
▶️ 3Speak