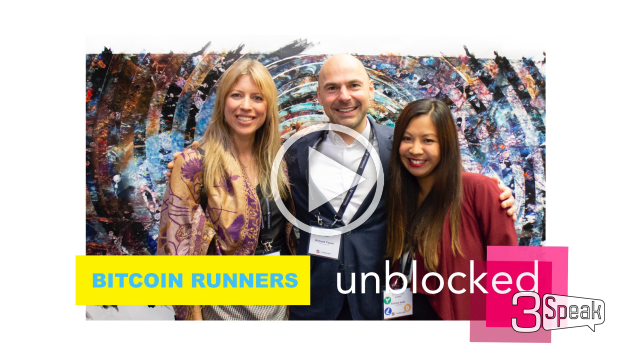 ---
Recently, at the Crypto Compare Digital Asset Summit, we had the pleasure of speaking with Richard Taylor, founder of Bitcoin Runners!
It's amazing what communities are being formed in the Crypto space, and how so many of these communities have been connecting like-minded people from all around the world!
Watch this short interview to find out more!
---
"A global, borderless and open source club for runners of all abilities.
Like the network itself, transferring value across space and time, this club is for people wishing to network and connect in an invigorating, healthy, peer-to-peer way."
You can read more about Bitcoin Runners on:
Follow them on:
https://www.facebook.com/bitcoinrunners
https://www.instagram.com/bitcoinrunners/
https://twitter.com/BitcoinRunners
---
It was really fun chatting to Richard about Bitcoin Runners. We love his initiative, and hope the community keeps growing and growing!!
---
We hope that you enjoyed watching this today!
Massive thanks to Dougal Porteous for helping with filming.
If you have any thoughts or comments, let us know, we'd love to hear from you!
Thanks for watching!
For more behind the scenes and updates, follow us on:
YouTube
Telegram
Facebook
Instagram
Twitter
Sarah and Enrica
---
▶️ 3Speak