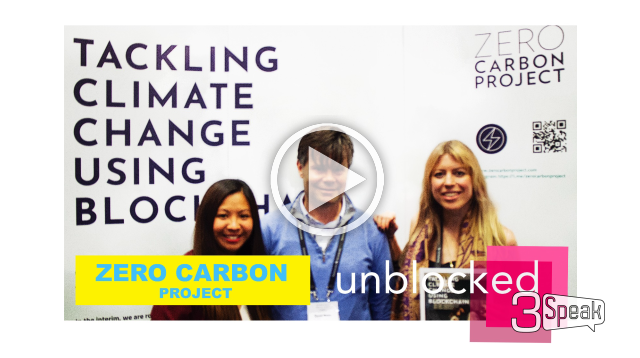 ---
Recently, at the Crypto Compare Digital Asset Summit, we had the pleasure of meeting some of the Zero Carbon Project team.
We spoke to CEO Derek Myers, discussed what Zero Carbon Project is, their use cases, how they are contributing to tackling climate change and more!
Watch this short interview to find out more!
---
"TACKLING CLIMATE CHANGE USING BLOCKCHAIN"
You can read more about Zero Carbon Project on:
https://www.zerocarbonproject.com/
Follow them on:
https://www.facebook.com/zerocarbonproject/
https://twitter.com/ZeroCarbonPrjct
https://www.instagram.com/zerocarbonproject/
YouTube
Telegram
---
It was a great pleasure to meet the Zero Carbon Project team, we are very excited at the prospects of collaborating on a Blockchain event in the future! Watch this space!
---
We hope that you enjoyed watching this today!
Massive thanks to Dougal Porteous for helping with filming.
If you have any thoughts or comments, let us know, we'd love to hear from you!
Thanks for watching!
For more behind the scenes and updates, follow us on:
YouTube
Telegram
Facebook
Instagram
Twitter
Sarah and Enrica
---
▶️ 3Speak