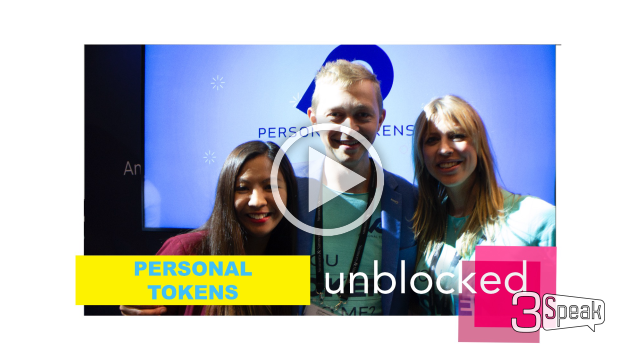 ---
Recently, at the Crypto Compare Digital Asset Summit, we had the pleasure of meeting some of the Personal Tokens team.
We spoke to Szczepan Bentyn, Owner and Founder of Personal Tokens, and we discussed what Personal Tokens is, what its use cases are, who can make use of it, how it is helping making blockchain more accessible, and lots more!
Watch this fun interview to find out more!
---
"Personal Tokens is a platform where you can easily verify and tokenize yourself. We are building an infrastructure for the new emerging economy based on privately issued tokens backed with real people. We are aiming to build as robust and as decentralized platform as possible. Our goal is to deliver as many tools as tokenized people need and to make the token economy as cheap as we possibly can."
You can read more about Personal Tokens on:
https://www.personaltokens.io/
Follow them on:
https://www.facebook.com/personaltokens/
https://twitter.com/PersonalTokens
https://steemit.com/@personaltokens
Telegram
---
It was a great pleasure to meet the Personal Tokens team, we hope to see them again soon!
---
We hope that you enjoyed watching this today!
Massive thanks to Dougal Porteous for helping with filming.
If you have any thoughts or comments, let us know, we'd love to hear from you!
Thanks for watching!
For more behind the scenes and updates, follow us on:
YouTube
Telegram
Facebook
Instagram
Twitter
Sarah and Enrica
---
▶️ 3Speak