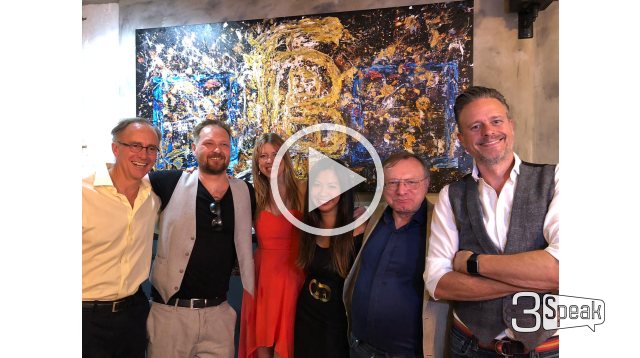 ---
Footage from the event we co-hosted with artist VESA entitled 'Art Crypto and Chill'.
Last Thursday, we co-hosted this creative crypto event, organized by VESA, combining beautiful Art, with interesting Crypto/Blockchain conversations, and it was an amazing turn out!
A big thanks to Rodolfo Crisafulli @rod.crisafulli for capturing the event so well. Also massive thanks to our drinks sponsors for the night - Token card (https://tokencard.io) and German Kraft Beer Coin (https://craftbeercoin.info/welcome) and the venue - House of Vapes in Richmond.
Read more about the event here: https://www.newsbtc.com/2019/07/08/the-london-overground/
---
You can read more about VESA on:
He also runs https://www.artforcrypto.com
Follow him on:
https://www.facebook.com/artevocontemporary
https://twitter.com/artbyvesa
http://instagram.com/artbyvesa
---
We hope that you enjoyed watching this today!
If you have any thoughts or comments, let us know, we'd love to hear from you!
Thanks for watching!
For more behind the scenes and updates, follow us on:
YouTube
Facebook
Instagram
Twitter
Sarah and Red
---
▶️ 3Speak