Hello Steemians,
It's throwback fun time with @gee1, although it's coming late, I haven't been chanced to make a post since morning so i choose to seize this slight opportunity to throw back to a few old pictures.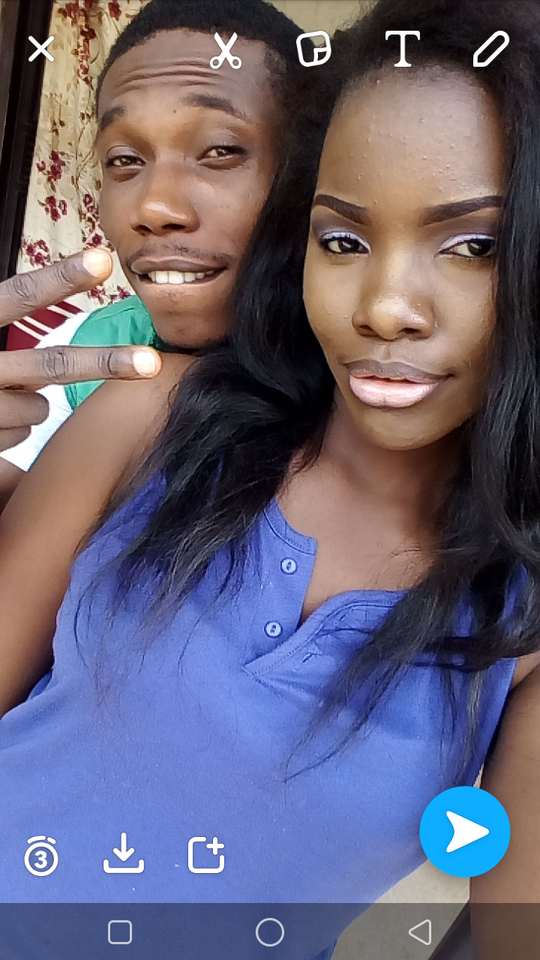 2017.was a great year that recorded big success in my life, i had an awesome experience living a whole full year in the northern Nigeria and met had met a lot of good singles and mingled. Lol!
Meet Miss. Uchechukwu Ojinkeye, my tomato Jos that year, the cocraoach only cockroach in my cupboard and sugar in my tea that year 😂😂.
I was thinking on the right pictures to throw back until i stumbled upon this one and it's exactly what i needed at this time.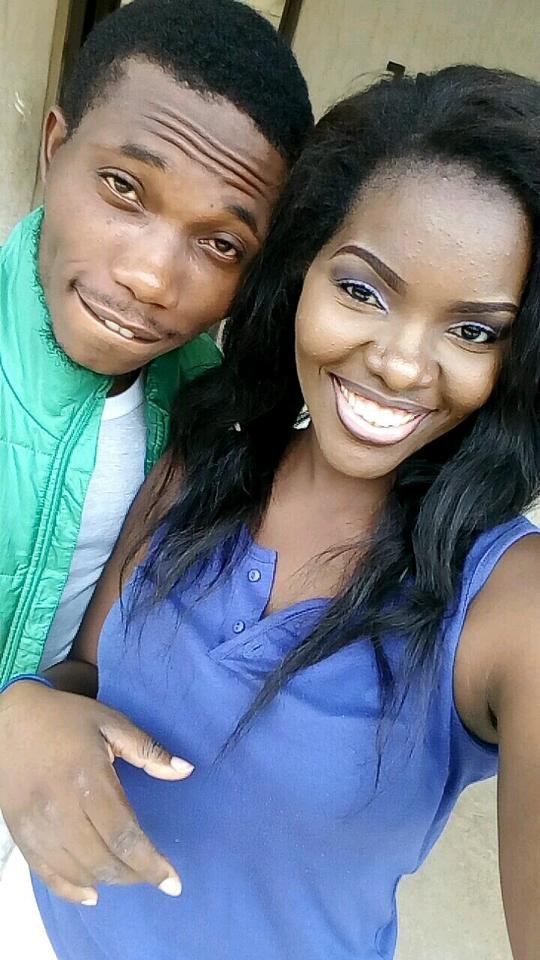 Yes... We obviously look good and had a lot of people endorsing her for me as future wife whether i like it or not, lol. Youthful exhuberance can make people think that they see future ahead of time when they don't. Sometimes when such things happen i see it as symptoms of malaria anyway.
Nothing is impossible when true love is at stake but another obvious truth is that love has considerations before it can become true and or fruitful.
Uche is a very young dark complexioned girl in her early 20's, her family background is relatively well to do and she has a caring heart too. We used to be more than just lovey dovey crushers and people tagged us couples already.
I hardly get myself deceived cos of previous life experiences, i would always say yes to agitations but in really essence i know what i want and i stick to it. We have fun and good times together but i never bought the idea of confessing a happy ending together in the future because av forecast into the time ahead and had the conviction that i would be deceiving myself should i get into that level. Thanks to whatever it was that had guilded my heart jealously from peer pressure, we had finished the service which was the business that brought us together and just like the saying will always go, "To your tents ooohh Israel", we both are in our separate ways, answering out fathers surnames.
We were educational level mates, almost age mates and no much difference so i had understood that those peer pressures in the past was geared towards making us stick to each other the more until we are through with the business that brought us together and that's exactly what happened. So i dare to say that, love has exemptions.
Anyway, this is not a relationship issue post and i wouldn't fall for this temptation of voicing out deep, for hang out with me every Saturday on my blog as i bring Relationshipgoals your way, a platform that discuss relationships.
Hey! I guess you would want to read instructions on how to participate in throwback Thursday fun time with @gee1, click to read original post here
SEE YA SOON

Yours Truly,
@austinebizzy