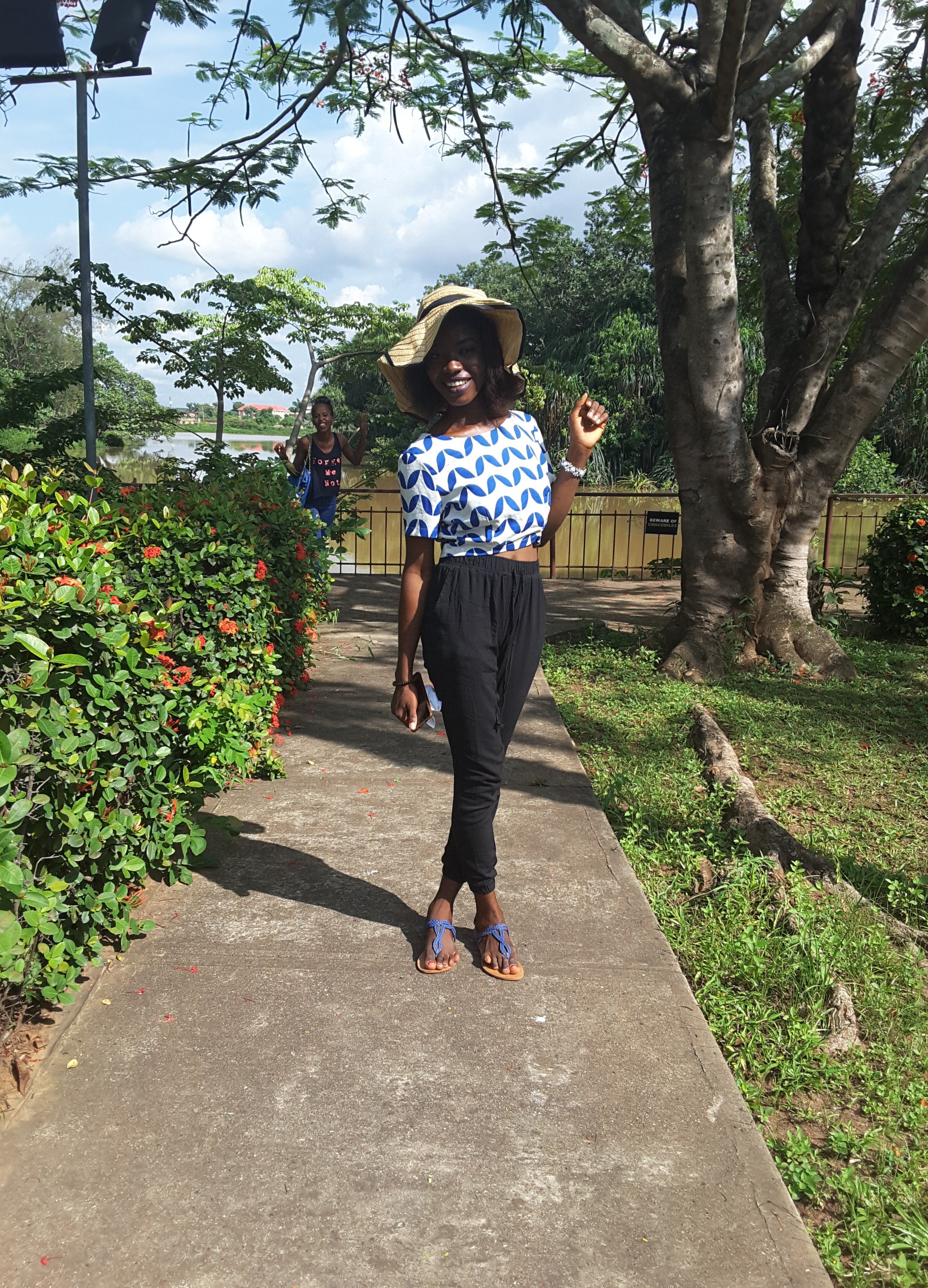 Throwback to Sometime in May 2016. Within the gorgeousness in that picture was a soul so buried in fear. I will tell you why I had so much fear in me.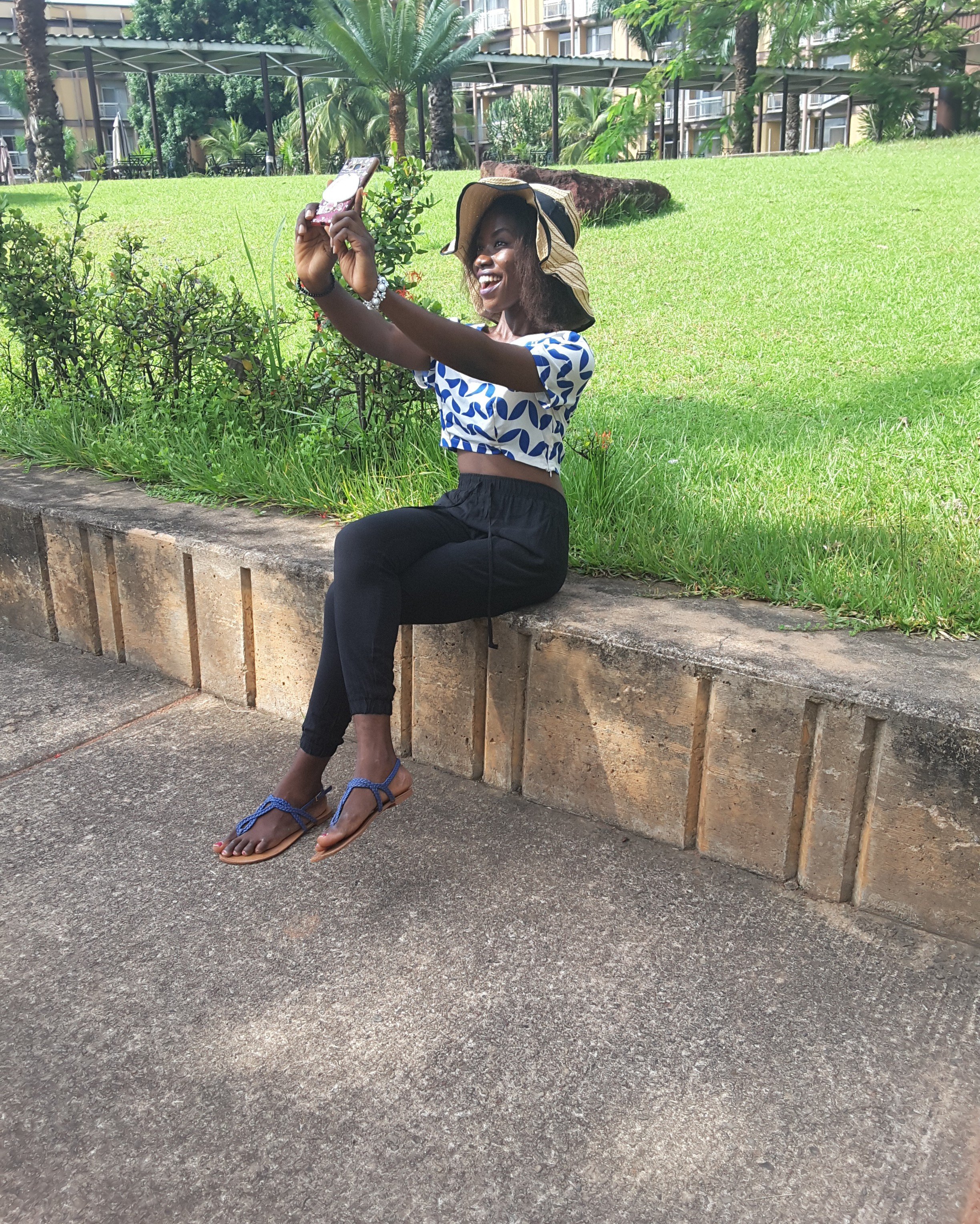 THE RESULT DAY!!!
I wrote my second MBBS professional exams in May 2016 and the day I took this picture was supposed to be the day we would get to see our result.
It was almost a tradition we inherited from our senior colleagues to go for a picnic on the day the result would come out. The essence of this picnic is to alleviate the stress and panic on that day. Another reason for the picnic is to give people the opportunity to spend quality time with their friends, make memories, take pictures and prepare their hearts for the best or worst news from the result. That might even be the last day many of them would see again. Not because they were going to die the next day but because the fates of many will be decided on that day. So many people will be advised to withdraw from medical school. Some might not be able to face the reality that they will be leaving medical school and might remain depressed all their lives. Some would even leave the country to seek greener pastures.
That particular day is usually a memorable day. The result is highly anticipated by many people, medical students, non medical students, teaching and non teaching staff. It is usually a day of so much joys and wails, jubilations and regrets, gratitude and ingratitude.
I am glad that I was one of those who could rejoice when the result came out. I was and is still grateful to God and all that were supportive during my preparations and exams proper. May, 2016 will always remain fresh in my memory.
---
Join other Steemians all over the world(that knows about Steemit) every Thursday and tell us a little about your past. Show some gratitude. Reminisce loudly.
---
This is my #throwbackthursday story, I want to see yours too. Take us on a walk through your past....
To participate
• Follow me, Upvote and Resteem this post.
•Add my link to your post so others can participate too.
•Use the #throwbackthursday tag so I can find your post and give my upvote.
ABOUT LAST WEEK.
Last week was the ninth edition and I was really wowed by the stories I saw. Thanks to you all for making this more fun. These are the names of all that participated last week.
@mzajoke
@ehiboss
@mickyscofield
@king.aduke
@mizdais
@deronke
@oladayoamusan
@raretreasure
@chiknows
@opeyemioguns
@yungchief
@cheekah
@olawalium
@thelovejunkie
@nomadicsoul
@jamesmovic
@mannyz
@emjoe
@debrecords
@jglowsinger
@princefm
@nellyprecy
@mittymartz
@mimy
@ricksterblogs
@bleen
PRIZE
THIS IS NOT A CONTEST, EVERYONE IS A WINNER!!!
Let's Get the full package on steemit... Let's have some healthy fun💃💃💃💃
Tell us your story.
Remember to Resteem and add the original link to this post in your #throwbackthursday post so that other people can participate. You sure do not want to enjoy this alone.
---
Everyday of my life, I yearn to make people happy. I want to be the reason someone in another continent smiles. I want to be the reason someone in another country, village, city is able to pay their tuition or that of their child/children.
I hope soon enough the worth of my upvote on people's post will be enough for them to buy a meal. I hope that someday, the worth of my upvote will be enough to fund projects.
I want to make people feel so much love. I am already doing that, I hope that soon enough I will be able to reach more people.
---
Thank you for participating and Thank you for reading.
I am @gee1, I am the Steem Evangelist.