Taping has become a political issue in some countries, but if you are thinking that the culture of giving reward for good service is around the world, it is not so.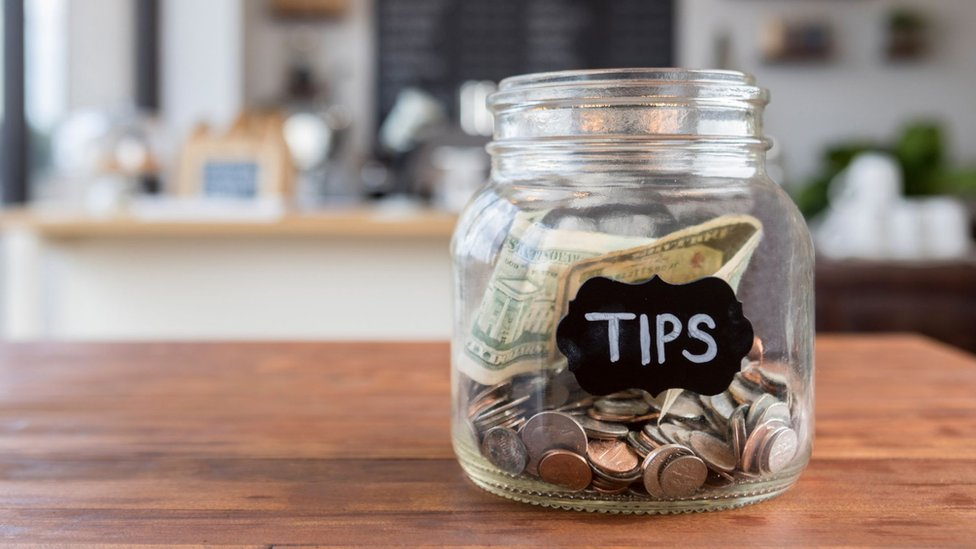 The tip has become a political issue in the UK
You will be thinking that those days in the UK are so stuck on the issue of EU withdrawal that they are not thinking about anything else.
This week, the UK's two major political parties are discussing the rules under which Bars and restaurants will not be able to keep their staff tapped.
There will be no country in the world where the issue of tip like Britain is taken seriously. The UK is said to have started this tradition in the 17th century, which initially had elite practice that they used to give small gifts to less people than themselves.
The habit of tapping in the world is common, but due to customs and values ??of a nation it also has complexity and may face people's discomfort on some people if you offer them a tip.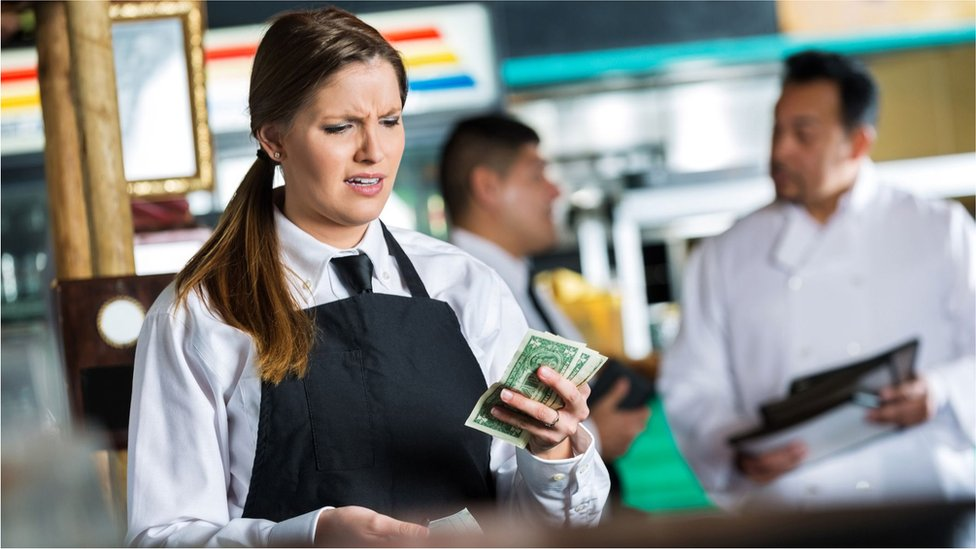 In the US, tip workers have become an important part of the income
United States
It is fun in American citizens that tapping is the most difficult task after filling tax returns.
In the 19th century, in the 19th century, tip introduced wealthy citizens who traveled to Europe. This tradition was initially expressed displeasure and critics believe it is against democratic morality and they accused the donors that they are producing classes of workers who beg for the reward.
In the past, but now in the 21th century, there is debate on the advantages and disadvantages of tapping in the United States, but on the other hand the roots of tip are strong. According to a 2007 estimate, the service providers of restaurants business are paid up to $ 42 billion. There is an important component of the tip workers' wages in the United States.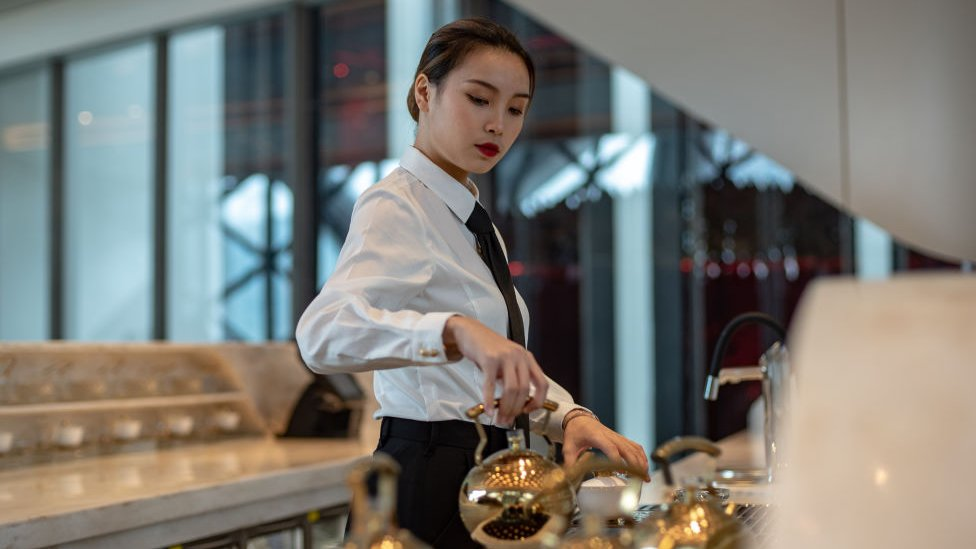 Taping in China is not very popular
China
Like many Asia countries, there is no more trend in tapping in China. For decades it was considered prohibited and was considered as a tragedy. There is still a similar situation in today's times and it does not have a much more trend.
Restaurants where local people do not get tapped, but places where foreigners go abroad are tapped somewhat. Apart from this, a tip is received at the hotel where foreign citizens come, but they only receive passenger transfers only.
Also, there is a discount in tour guide and tour bus drivers to tip.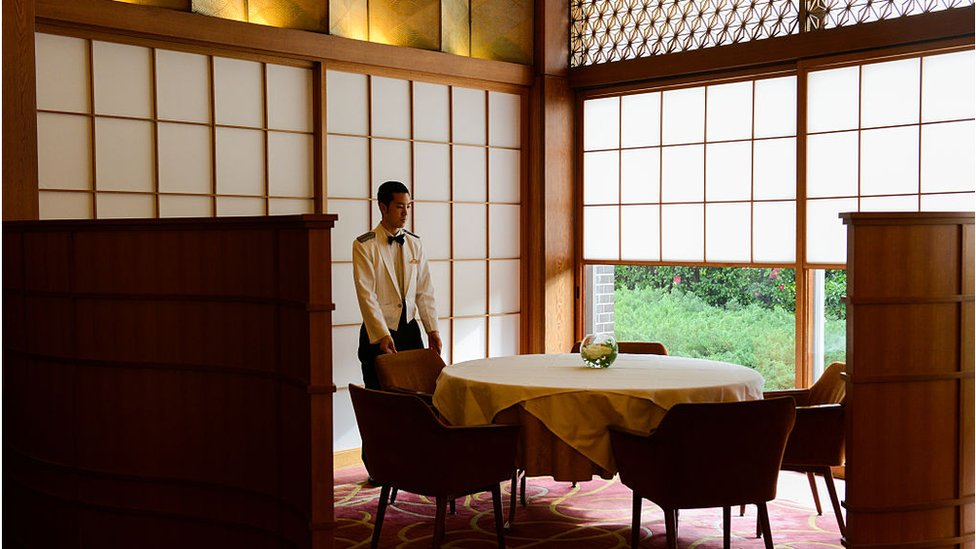 If you tip a waiter in Japan, you can get rid of it
Japan
In Japan, a tip is received on social occasional occasions, such as last rituals and other special events, but not ordinary in ordinary occasions, and the recipient rejects it.
Psychology behind this is that the first thing you should do is provide a good service and where you can get a tip, but even here the tip is not kept open, but it is a special procedure for which the tip The money given in the special envelope is a sign of thanks and respect.
The employees of the hotels who urge on giving happiness and tapping around the world, have to be trained to convince them to get a tip.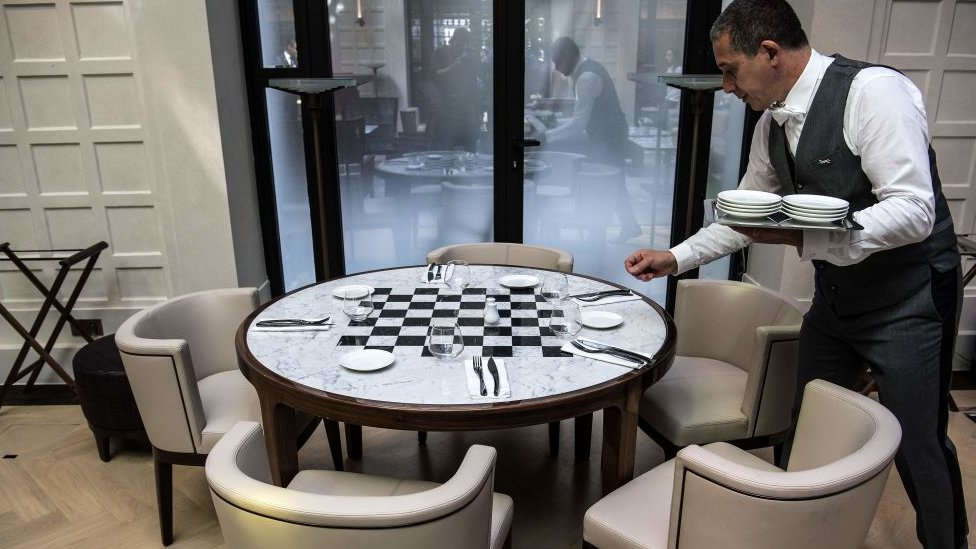 France was the first country in the world where service charts were started
France
In France, a law was approved in France in 1955, where it was said to include the amount of services in its bill and this practice was also promoted in many parts of Europe and other countries of the world. Improved the wages of the incinerators. Can not be more dependent on their tip.
However, after the law, the rule of tape was maintained and it is in the 2014 survey that according to which there is no tendency to tip in the country's young generation, while 15 percent of the country said that they will never tip and this number It was doubled in the past year.
South Africa
South Africa has been called 'Rainbow Nation' here due to a specific service and this service is generally not common or available in other countries of the world and it is 'Car Maintenance'.
South Africa has uninterrupted perception that has led to unemployment. Currently, the unemployment rate of the country is 25 per cent due to which individual people help vehicle owners to help them park the car and protect their vehicle.
According to official data in South Africa, 140 vehicles are stolen daily in the country.
It is not a big deal to pay less than one dollar instead of this service, but at this time South Africa is discussing that this process is not nearly completely legal and there is no guarantee that the party The right to run.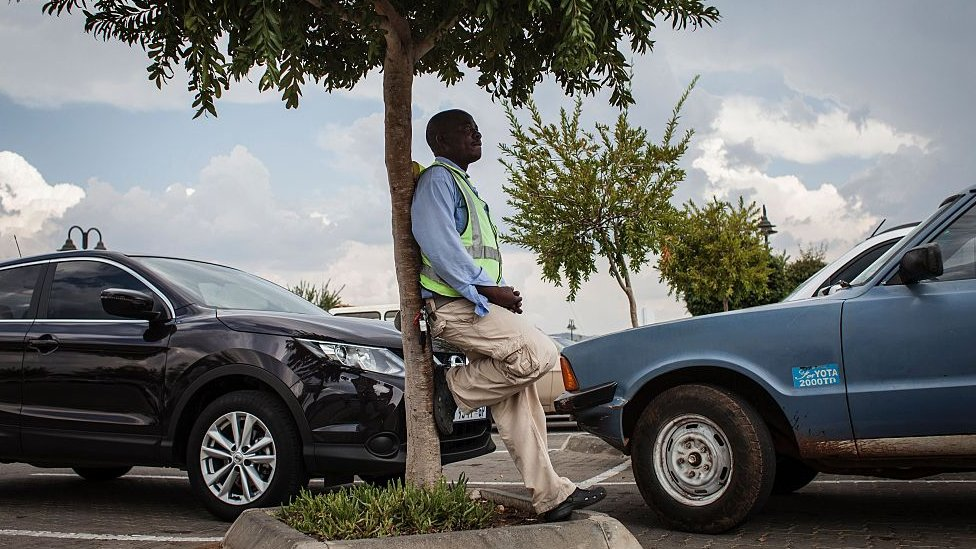 In South Africa, compensation has been subject to compensation for car safety
Switzerland
People in Switzerland usually say that round-ups (finishing money after bidding) and leave the tip for the hotel staff, and for other workers such as hairdresser etc. However, in Switzerland, the lowest wage is the highest compared to other countries of the world, and here the waiters earn up to $ 4,000 per month, and they did not have to rely on the tip against their American professionals.
India
Many restaurants in India receive levy charges in the bill and it is not considered to be tip. Otherwise the principle is to leave the bill by 15 to 20 percent. It is not uncommon in the country if you show a prompt note of not giving a tip to a restaurant.
According to a survey conducted in 2015, Indian citizens give the most tip in Asia and then the citizens of Bangladesh and Thailand come.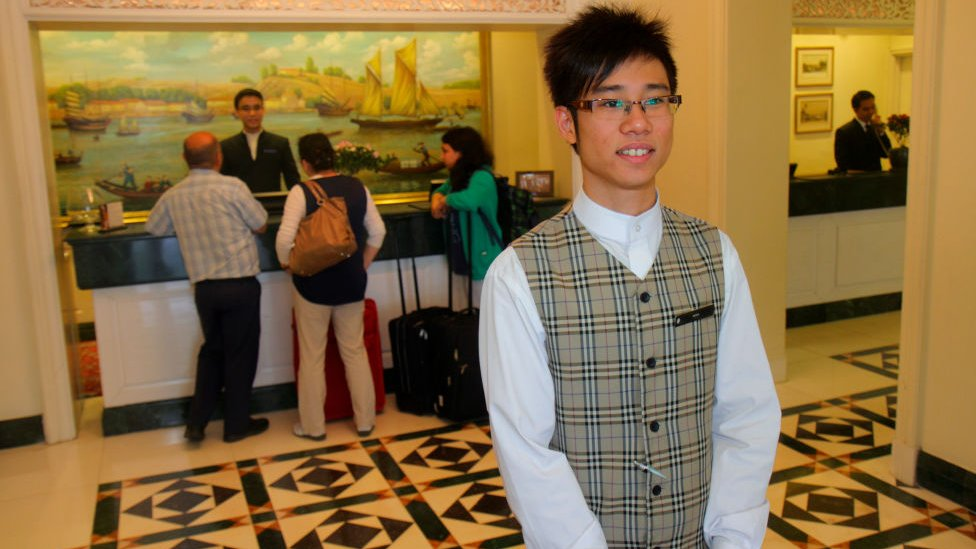 Officials in Singapore are not entitled to tape
Singapore
Although tapping in Singapore's hotels, restaurants and taxi will not be a crime, it is a complicated problem to tip in the country because the government has posted messages on the island that tapping on the island is not a lifestyle.
Egypt
It is common to tape in the Egyptian society and it is called 'Bakshi' in the local language. In Egypt, livestock people tip up almost all services workers, including from waiters to workers working on petrol stations. Compensation services are welcome in Muras because unemployment rates in the country are currently welcomed. 10%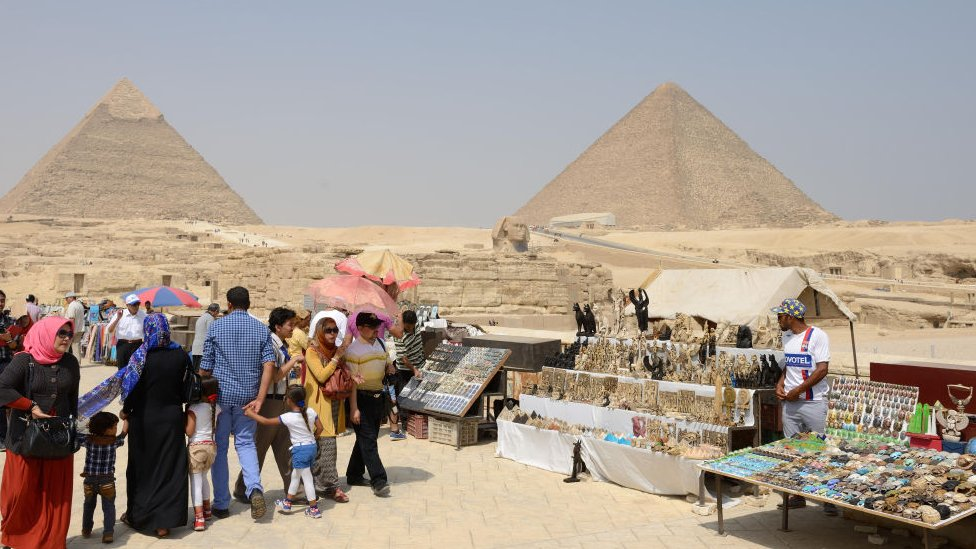 The typical tradition of tip in Egypt or local language is common
Iran
Tourists traveling to Iran may have had a 'introduction' ritual. In which a person is not allowed to get money from formal interest, even if he travels in a taxi even then the driver may refuse to rent the first.
But it does not happen to give tapping or tapping on services because it is daily routine in Iranian life.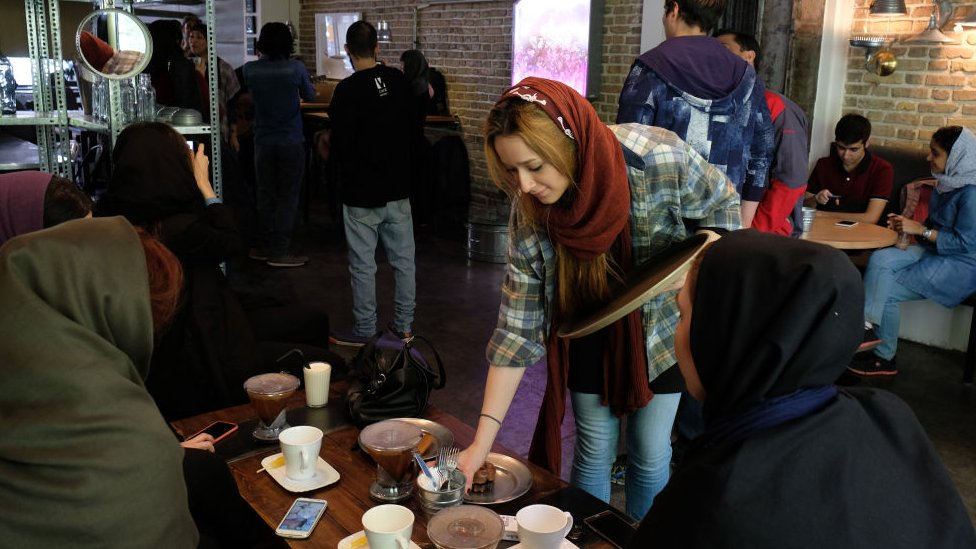 The introduction of the introduction ceremony in Iran does not apply to the tip
Russia
Tip did not have a concept of tip in the Swat era and had to hear, because the tip was considered as an insulting image of the middle class.
But the Russians have a word for tip which means 'tea' in Urdu.
Top's culture came back in Russia in the 2000s but still old people might think it's awesome.
Argentina
After having good food in Argentina, waiter has to face any problem, but it should be remembered that in the country approved by the country in 2004, tapping in the hotel and food industry is illegal.
But despite this law, a tip is usually given and 40 percent of the revenue is paid in the country as a tip.