---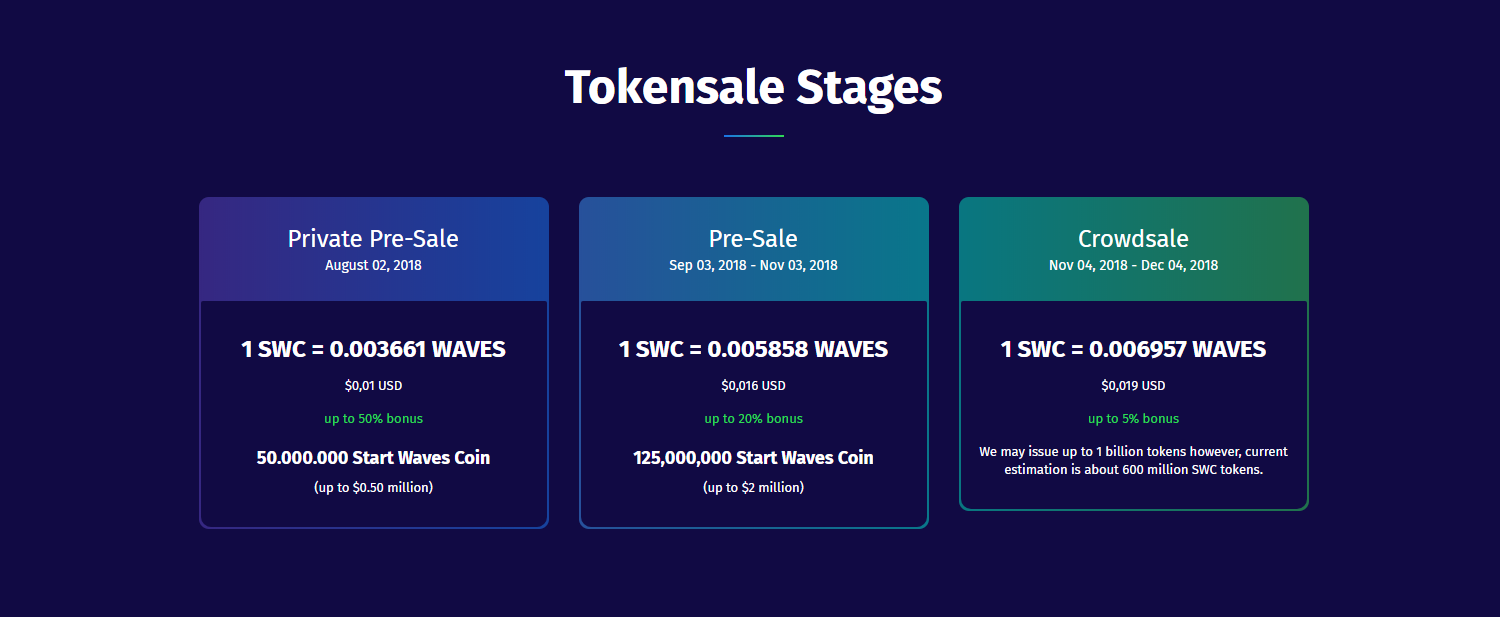 ---
★ Web ★ Twitter ★ Telegram ★ Reddit ★ Facebook ★
---
Bounty campaign will be managed by btcltcdigger.
TERMS & CONDITIONS OF BOUNTY PROGRAM
BOUNTY CAMPAIGN : 100 000 000 SWC to be divided according to the stakes accumulated among selected participants.
Bounty campaign includes these categories:
Facebook: 40%
Reddit: 20%
Twitter: 40%
KYC is NOT required
GLOBAL RULES and TERMS
Bounty campaign lasts until end of ICO, or until all tokens are sold out.
1. Every participant must sign up using the proper form. Submission of report without proper signup will result in no match within our counting application.
2. ICO reserves the right to adjust the reward amount, depending on number of applicants in each of the bounty campaigns.
3. Any application with improper information will be disqualified without notice (ie wrong ETH address, etc...)
4. Check the ETH address you're entering twice, any changes in later stages will be denied.
5. All work will be submitted in forms. Reports submitted on this thread will not be counted
6. Stakes are calculated internally, but will be disclosed at the end.
7. When bounty ends, you will have 7 days for any questions/complaints
8. By signing up for the bounty, you accept these terms
ALL REPORTS ARE TO BE PROVIDED USING GOOGLE FORMS PROVIDED BELOW
DUE TO PEOPLE BEING GREEDY AND TRYING TO SIGN UP MULTIPLE ACCOUNTS,
EVERY PARTICIPANT WILL HAVE TO APPLY BOTH ON THIS THREAD AND IN FORM,
AND IN FORM ADD A NUMBER OF APPLICATION POST ON THIS FORUM, LIKE THIS: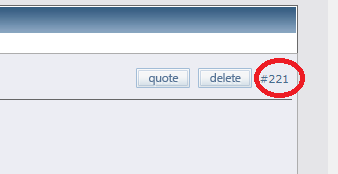 SIGNUP SHEET
AVAILABLE HERE
REPORT FORMS FOR SOCIAL MEDIA
Week 1
Week 2
Week 3
Week 4
Week 5
Week 6
Week 7
Week 8
---

Payment:
1. Have more than 200 followers: 10 stakes/weeks
2. Have more than 1001 followers: 30 stakes/weeks
3. Have more than 3001 followers: 50 stakes/weeks
4. Have more than 5001 followers: 70 stakes/weeks
5. Have more than 10,001 followers: 120 stakes/weeks
Rules:
1: Twitter account must have over 200 Followers
2. Must follow, like and retweet ICO tweets weekly at: https://twitter.com/StartWavesPla
3: Maximum 5 tweets/retweets per week
How to join:
- Join Telegram group
- Join CSBounty support group
- To sign up follow the link: https://goo.gl/forms/4RT3XCMNND4pRDyZ2
---

Payment:
1. Have more than 200 friends: 10 stakes/weeks
2. Have more than 1001 friends: 30 stakes/weeks
3. Have more than 2501 friends: 50 stakes/weeks
4. Have more than 3501 friends: 70 stakes/weeks
5. Have more than 4501 friends: 120 stakes/weeks
Rules:
1: Facebook account must have over 200 friends
2. Must follow, like and share ICO posts weekly at: https://www.facebook.com/startwavespla/
3: Maximum 5 likes/shares per week
How to join:
- Join Telegram group
- Join CSBounty support group
- To sign up follow the link: https://goo.gl/forms/52luuEpjSp7RXGhc2
---

Payment:
1. Subscribe to the channel: 50 stakes
Rules:
1. Must subscribe to https://www.reddit.com/user/startwavespla
How to join:
- Join Telegram group
- Join CSBounty support group
- To sign up follow the link: https://goo.gl/forms/5lmLD6Uu0km0Has83