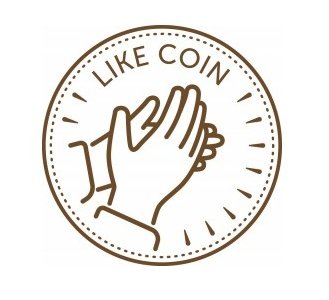 I once had a period in my life with much work and not enough time for the Internet. Smartphones were not an inevitable attribute of our life, and it was even possible to spend time without social networks. So, a year later I returned to the web space and I faced such an innovation as Likes. You should have liked all the movements of your friends. It's like silent rules of good manners. In general, I was a little behind the trend that time.
What I mean is that at the present moment Likes mean a lot for any serious blogger, as it shows a great interest from subscribers and they are a kind of rating in the feed. To put it simple, no Likes, no income. If you are not Liked and not commented, you will be seen less and less in the news feed, which means you will not be able to sell your goods or advertise. In general, coin your blog.
And what if we take this long chain away and make Like a coin itself? This idea came across the mind of the Chinese entrepreneur Kin Ko and his team. And this is how a project LikeCoin was born.
LikeCoin is a digital currency for freelancers (IT professionals, photographers, artists, designers, journalists, etc.), which simplifies the monetization of their work.
Authors of the content publish their work in the ecosystem of LikeCoin, and users can evaluate them by clicking "Like" button or paying a certain amount of LikeCoin directly from their wallet.
Thus, the authors will be able to focus on creating better quality content, free from advertising, by the way. Since there will be no need to search for methods for monetization. Good work will be appreciated by subscribers, and their likes will be equivalent to real money.
What's more, the system will protect the copyright of the author, which is very relevant at the present time, full of Internet piracy. And even if the work is used as a basis for other content, the source can still be tracked.
LikeCoin is a token of the platform based on Ethereum. The total number of LikeCoin is 2 billion, which is divided into 4 pools:
- Sale (600 million)
- Ecosystem development (200 million)
- Team (200 million)
- Creators (1 billion)
In 2018, there will be issued 800 million tokens (for sale and development), the rest will be released later and received during the mining process.
Conclusion
I must say that the use of Like as a reward, not only moral, but also the material one, is a logical development of the Internet community. And sooner or later it will be realized. Let's hope that in this project.
P.S. The sale began on May, 7th. Soft Cap has already been collected!