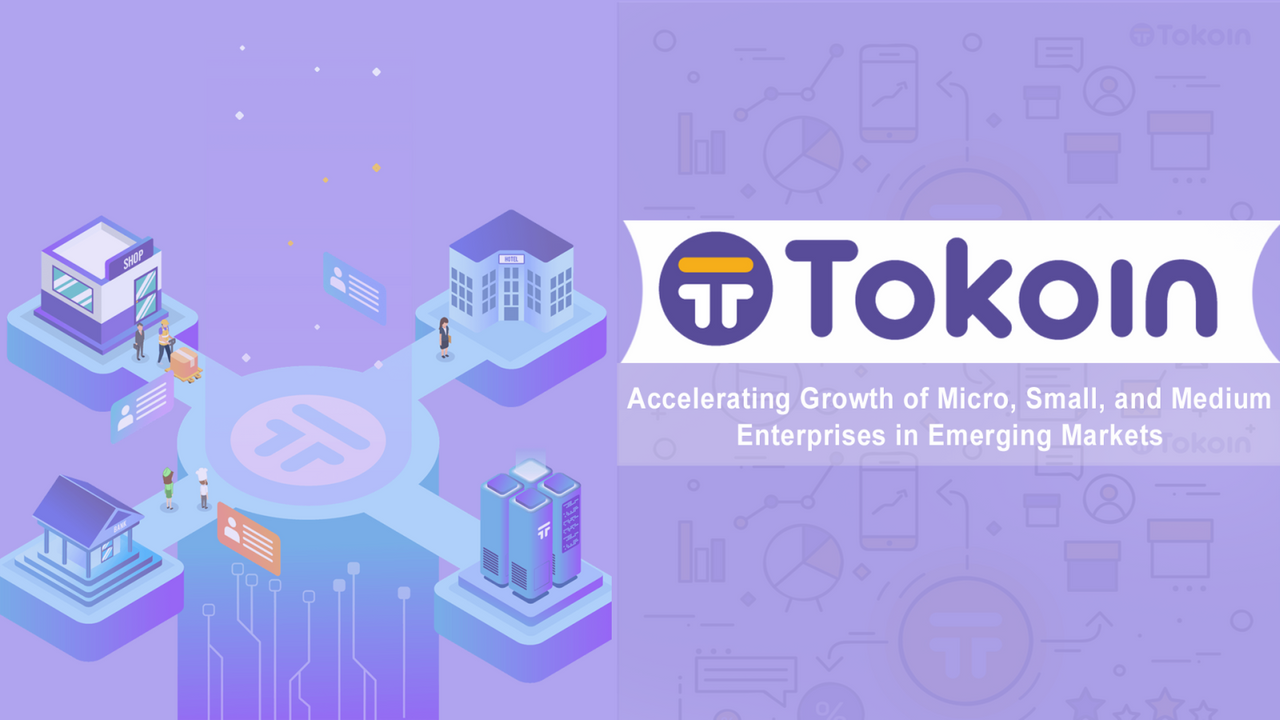 With the advent of technology everything around has transformed significantly. Technology brings new disruption and guide us towards future. With this old archiac working models get a new shape and the capability to sustain changing environment. Today technology has spread it's legs in every sector of our society and we can't perform any task with it.
Today we live in 21st century where all the economic standards, business models and employment creation is changing rapidly. Many countries face difficulties to keep up their countries economic growth and GDP for long term sustainable development. MSME known as the Micro Small and Medium Enterprises is a new economic sector created by developing countries to increase production, job creation and exports.
Government's is putting all its efforts and resources to create healthy economic growth through job creation by MSME. The businesses comes under MSME are small shops, hair salons, mechanic works, restaurants, coffee shops, retail shops, B2B & B2C based businesses. Being a small or medium scale business model they face difficulties to compete with large corporations. Unlike big grown corporations MSMEs doesn't have enough funds to hire expertise, effectively collect, store and process business data for further growth and development. One of the best example for this is giant e-commerce stores which have equipments and resources to collect business data such as users likings, high selling products, market demanding products, essential items, customer feedbacks etc, this data is so valuable that it helps them to create new products which can fulfills people's demandb and ultimately to increase companies profit. Thus, MSMEs lack in these fields because of which they lose confidence to even make a tough competition.
In order to grow the business MSMEs need financing and for that they need apply for loan from banks. Getting loan from banks is a very tough task these days, banks have complicated processes, require proper documents, good credit history and business revenue records. Unfortunately MSMEs doesn't have proper documents and a reputation profile which help them to get loan from banks. Or even if they get approved the loan the borrowing cost is so high that MSMEs can't able to pay off. In many areas still no proper banking facility is available to think of getting financed.
The main thing which is hindering the MSMEs overall growth is that no trusted reputation in the market. No valid and trusted reputation makes the MSMEs to find proper business partnerships, suppliers, service providers and ultimately they have to struggle a lot to get loan from banks.
---
About Tokoin
Tokoin wants to create a decentralized ecosystem which offers a range of services which boosts the real growth of MSME by providing a valid reputation and by tokanizing the business transaction data. Thus Tokoin treats the business data as a valuable asset and market participants can exchange the data with tokens. Tokanizing the data brings trust, transparency and credibility which helps to build a trusted reputation MSME in this competitive market. MSME is an emerging marketplace which needs a technological touch for which tokoin is here to help.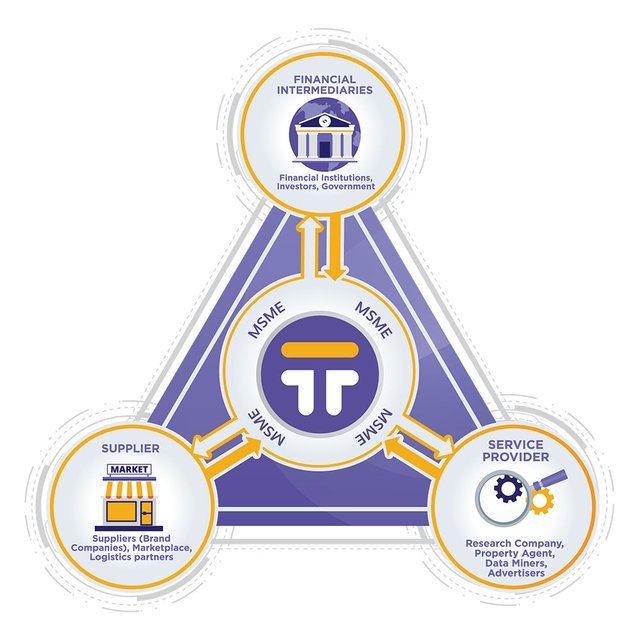 In order to achieve the stated goal Tokoin wants to provide a digital business ID for MSMEs. To create a digital ID Tokoin collects the non financial data, business transaction details, business behaviours, customer feedbacks, service details, KYC and other business information and stores it on blockchain ledger. By combining all the the data Tokoin provides a reputation profile MSMEs. This digital identity gives credibility scoring and trusted business reputation which allow MSMEs to get approve the loan from banks. Digital profile allow banks to get all the information and documentation required for them to approve the loan for MSMEs. Thus MSMEs retail businesses can expand their marketplace easily.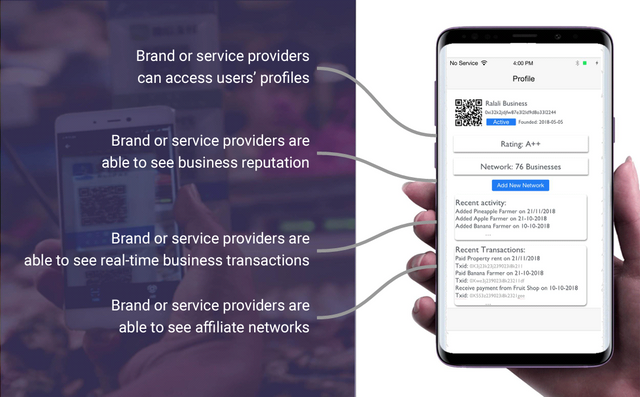 The digital identity profile allow service providers and suppliers to get all the detailed information about MSMEs to make further business dealings. In is worth paying attention that the digital identity created is issued and processed on blockchain ledger. Blockchain provides immutability, transparency and trust in the entire operation.
Tokoin also help MSMEs to confidentially compete with big corporations as it having many partners like banks, marketing agents, advertising agents, consulting agents, companies, brands and logistics. All these partners help MSMEs to build their business platform strong and competent. With the trusted reputation MSMEs can get loan from banks and expand their business and increase profit. With this MSMEs can make a significant contribution in the growth of countries economy. Tokoin maintains the healthy relationship with all the market participants which helps to make overall growth.
---
Token structure
• Token ticker: TOKO
• Token platform: ERC20
• Total tokens: 2 billion
• Token available for sale: 700 million
• Hardcap: $25 million
• Softcap: $8 million
Final conclusion
It acceptable fact that with the growth and development of MSME can alternatively boosts countries growth, employment availability for everyone and a stable, sustainable long term development for everyone around the globe. Blockchain ledger helps to achieve all the goals stated by Tokoin platform. Tokanizing the data brings trust, transparency and security in the entire process. Tokoin Dapp brings a trusted reputation to MSMEs for it's overall growth.
---
About Tokoin:
Website: https://www.tokoin.io
Telegram: https://t.me/tokoinglobal
Whitepaper: https://www.tokoin.io/whitepaper/Whitepaper.pdf?id=05f5c9d62d22ae24ea82
Facebook: https://www.facebook.com/TokoinOfficial
Twitter: https://twitter.com/TokoinOfficial
Medium: https://medium.com/@tokoin
Instagram: https://www.instagram.com/tokoinofficial
LinkedIn: https://www.linkedin.com/company/tokoinofficial/
Reddit: https://www.reddit.com/user/TokoinOfficial
YouTube: https://www.youtube.com/channel/UCOncpHAzRWWjx6HBp4wAhbg/featured
About the writer:
Bitcointalk username: Ranjeetcg
Bitcointalk profile link: https://bitcointalk.org/index.php?action=profile;u=1898937;sa=summary
ETH address: 0x8a4aBb5D5e2A61A8f82783069a00653641Ab0634