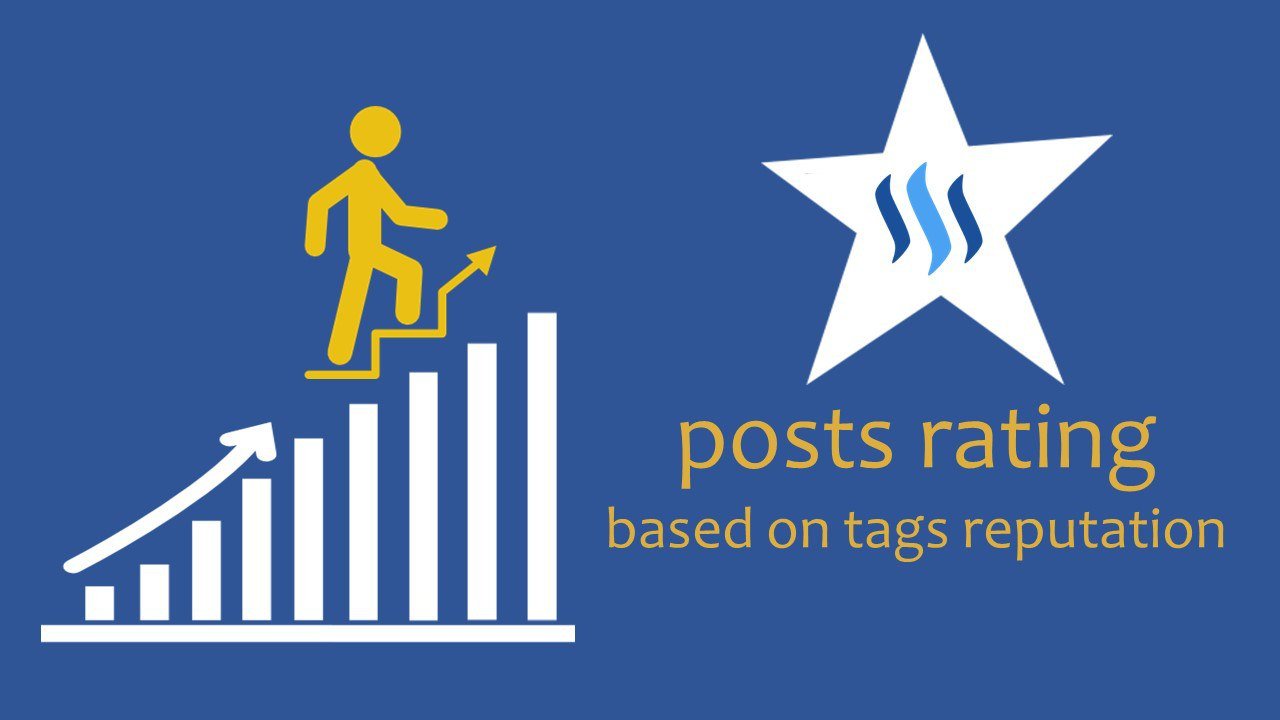 The best posts for each of the most popular tags on steemit.
Check them out below!
What makes our list special?
We suffer very little influence from bots. They don't post much so whatever little influence they could get on our list fades away over time
Our lists have credible authority because it is indirectly curated by users who have already collaborated on the same subjects (tags).
Only the best content should show up on our lists, because they would have attracted more attention from reputable users on the appropriate tag.
Lists quality is highly guaranteed because it's curation is contantly based only on active reputable users thanks to our vote value decay system and zero influence from users' steem power, and because self votes is deleted from calculations.
How it works:
Posts from each of the most popular tags get assigned a value based on who voted on them. The ones with the highest rank are put on our lists and get a SBD reward.
How much value a user's vote has is calculated based on how many reputation points they earned thanks to their own posts on the same tag.
I have reputation 10, and you have post with tag #deutsh.
I upvote you and you get +10 for your #deutsh tag reputation (#deutsch tag XP or points).
Now you are specialist for tag #deutsch and you can influence to post rating for tag #deutsh.
You upvote somebody with tag #deutsch and this man have 10 points in rating of posts for tag #deutsch.
The best post have max points.
Steem user reputation is not reputation, it is user activity index. You make posts and got points for your activity.
Rating is something more) Active people choose good authors and add them tags reputation points. People with tags reputation points are specialists. They can recommend us good posts. It is rating idea.
Examples:
Earning vote value on a specific tag:
Bob made three posts under the #steem tag. He earned 2 reputation points from the first, 1 from the second and none from the other. This means he ranked up 3 reputation points from posting under the #steem tag, so his vote is worth 3 points for other #steem posts.
Effects of voting where you have earned no vote value:
Even if Bob has posts from some other tags, too, he has no #photography posts, so he could not heave earned any reputation under that tag. His vote towards posts with tags that have earned him no reputation are worth zero.
Peter then posted on #photography and Bob voted on it too, but that gave him no points for our #photography list.
Losing vote value for inactivity:
While Bob doesn't post anything well curated on the #steemit tag, his influence will slowly lose value (it do other users and earn points for this tag).
Now, let's look at what we've got for the top tags!!
18.10.2019
Best from all tags (5991 posts)
Tag "cn" (158 posts)
Tag "spanish" (432 posts)
Tag "kr" (183 posts)
Tag "deutsch" (114 posts)
Tag "pt" (29 posts)
Tag "ru" (26 posts)
Tag "japan" (9 posts)
Tag "photography" (770 posts)
Tag "busy" (591 posts)
Tag "life" (572 posts)
Tag "steem" (268 posts)
Tag "palnet" (1959 posts)
Tag "blog" (314 posts)
Tag "art" (285 posts)
Tag "travel" (196 posts)
Tag "steemit" (222 posts)
Tag "cryptocurrency" (221 posts)
---
Your feedback is very important, do not hesitate tell your thinks
thanks @xroni for the pic)
thanks @felipejoys for help in rating explanation text)
Information
Other days rating you can find here
If you wish to see posts from the alternative top in your feed then follow
---