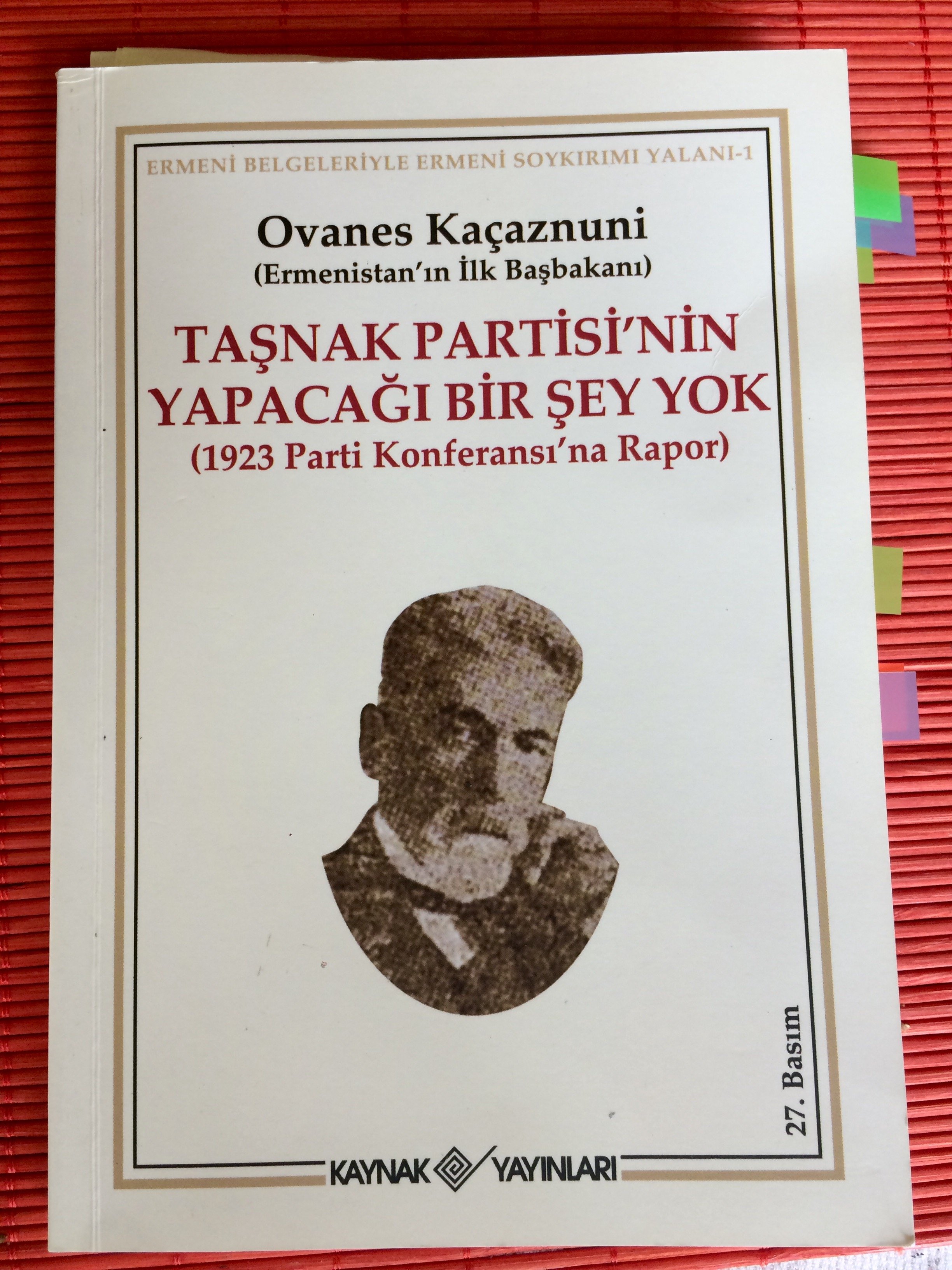 Are you ready to tear the curtains?
Are you ready to face the reality?
Are you? Really???
If your answer is yes, let's move on then...
This is an obligatory post for me to make the beliefs explode, to defend the truth, the absolute truth....
No matter how strong the opponents are or how big the devoted public opinion is...
It makes me feel the same way as Galilei defending science at the Holy Inquisition...
It's challanging yet so enjoyable to be on the same side as the truth by defining, illuminating the little part of the big scenery...
We'll talk about the evidences, facts, actual facts but nothing else...
We might add our analyzes that will be based on the truth for sure but trying to find the missing parts of the puzzle by asking questions, many different of them...
"Dashnaktsutyun Has Nothing More to Do"
The first post about this topic is mainly based on a report that was written by Hovannes Katchaznouni, the first prime minister of Armenia that was establlished on July 1918. The report was prepared for the Bucharest Conferance of the Dashnaktsutyun Party by him.
You can try to find the report in your local bookstore or purchase online...
I have to admit I bought it for only 12 Turkish Liras, about $2,5...
You are supposed to accept to pay about more than ten times to read it for youlselves, or try to locate it at your local library, in case you can find the report, to double check what I' m prepared to expose...
Hovannes Katchaznouni was one of the founders of the party and in charge until August 1919 so he was an important witness for that problematic period.
What makes it even interesting is that the report was banned in Armenia, copies were collected back all across libraries in Europe.
How interesting, isn't it?
What could he possibly write to be translated into such a big mistake to deserve for such a negative discrimination?
Let's have a closer look at the topic;
What do we know?
Armenian lobbies insult Turks to apply systemetical genocide against Armenians between 1915-1923.
However,
Archives and military report details clearly show;
The close cooperation between Tsar or Russia, UK, France and Dashnaktsutyun,
Ottoman Armenians' resistance to Dashnaktsutyun military tools, welcoming Turkish troops instead,
Torturing Ottoman Armenians by Dashnaktsutyun, causing them to flee Azerbaijan,
Nearly all different etnic groups Turks, Kurds, Armenians were killed because of their relative wealth or just for fun by Dashnaktsutyun!
Let's have a look back what Mr. Katchaznouni wrote in his famous report as a list;
It was a mistake to create voluntery military groups before the WW1

Dashnaktsutyun was completely combined to Russia unconditionally without taking Turks on the other side of the scale.

Relocation of the Ottoman Armenians was a proper decision

Turkey (at that time Ottoman Empire), acted by the defending instinct as a result of aggresiveness driven by Dashnaktsutyun

British occupation after 1918 increased the Dashnaktsutyun appetite for new hopes,

Dashnaktsutyun dictatorship was established in Armenia,

Muslim population was slaughtered
And many more of the self critisims you can find in the report...
If you read until this point, believe me or not you cannot stay as you were, namely, before you read this post.
Something in your mind will always force you to check if I was right, learn more to write an opposite post, please do so...
Please find documents from the archives, more books to share with me but be cautious at the same time, try to stay on the scientific wire on your journey...
A wire that is stretched between the reality and the truth... Please try not to fall in the deep hole of history underneath..
Millions of dollars are poured in this genocide lie over the years, many Turks are killed by Armenian terror groups based on Dashnaktsutyun mentality...
Have you ever visited Armenia? Or just a look at its economical output at the fact books?
I did check the figures, track the politics... I haven't been to Armenia yet.
I saw an incredible poverty, many people gathering around a complete lie to forget about their own daily life problems, future expactations, wasting their potential for letting some selected ones' positions at the state...
One last word;
We, in Turkey, see our Kurds, Armenians, Greeks, Jews, and all others not as neighbours but brothers and sisters...
When we say "Ne Mutlu Türk'üm Diyene! " we mean all of us, because we know being a Turk is more than having the same race but a valuable heritage to keep for today and tomorrow...
I will open Khojaly Massacre soon... We'll see if you'll dare to face the reality other than bubbles created by media...
Resources:
Hovannes Katchaznouni "Dashnaktsutyun Has Nothing More to Do"
Kamuran Gürün "The Armenian File"
İlker Başbuğ " Ermeni Suçlamaları ve Gerçekler"
And many more...
Stay cool, stay with the scientific approach...