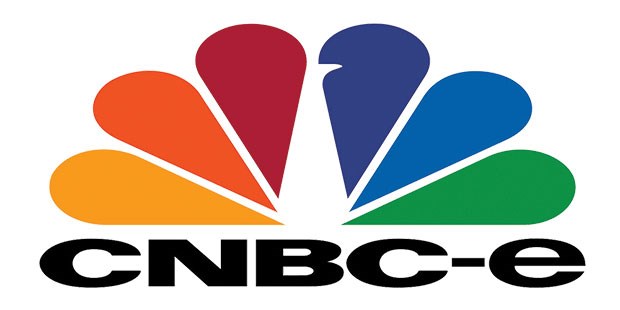 From CNBC Brian Kelly Supported Tim Draper's Bitcoin Forecast
Brian Kelly of CNBC Fast Money supported this prediction in a CNBC interview on April 13, after Big Dollar invested by big investor Tim Draper earlier this week to reach $ 250,000 in 2022.
Kelly emphasized that Tim Draper's wild guess for Bitcoin is "crazy in the ears", but considering that Bitcoin is experiencing 4,000 per cent growth in the two past seasons, an increase of 3 per cent over the next four years has been " in its nature ".
Kelly continued, citing the increase in institutionalized money in the field of cryptography. Rockefeller's VC arm, a Goldman Sachs manager and Soros Fund Management can reduce the fluctuation of crypto money, making it easier to use crypto money as real currencies and reach Drapper's 2022 price point within four years rather than two.
According to Kelly, cryptographic money is now being used by people who live in countries where governments and banks are not very reliable. Kelly responded by asking a friend why she received a 20 percent loss risk with any of her crypto investments: "Okay listen. If your property is seized by a fraudulent government, it's better than losing 100 percent. "
Fundstrat founder Tom Lee has said that the decline in the crypto money market since the beginning of this year could be due to the tax day in the US. When Kelly asked how the market was affected by the tax in the United States while two-thirds of the crypto money market was made up of Asian markets, Kelly said US tax incomes were "gassing" the market.
According to Kelly, Mt. Conditions such as the sale of Gox were effective in the downward release of the market in the past.
According to Kelly, Bitcoin needs to see an increase in transaction volume to see 250,000 dollars in 2022 or 25,000 dollars in 2018:
"In the event of an increase in the number of transactions, I think the current level will be the lowest level we will see, and we will see a healthy upward trend in the future"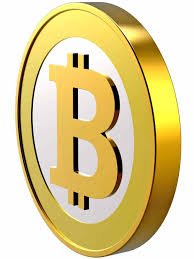 CNBC'den Brian Kelly Tim Draper'in Bitcoin Tahminini Destekledi
Büyük yatırımcı Tim Draper'in bu hafta başında yaptığı Bitcoin'in 2022 yılında 250.000 dolar seviyesine ulaşacağı açıklamasından sonra CNBC Fast Money'den Brian Kelly 13 Nisan tarihinde yapılan bir CNBC röportajında bu tahmini destekledi.
Kelly, Tim Draper'ın Bitcoin için yaptığı iddialı tahminin "kulağa çılgınca geldiğini" vurguladı ancak Bitcoin'in geçtiğimiz iki senede yüzde 4 bin oranında artış yaşadığını düşününce, önümüzdeki dört sene içerisinde yüzde 3 bin gibi bir artış yaşanmasının "şu ana kadar deneyimlediğimiz trendin devamı niteliğinde" olabileceğini söyledi.
Kelly kripto alanında kurumsallaştırılmış paranın arttırıldığını belirterek devam etti. Rockefeller'in VC kolu, bir Goldman Sachs yöneticisi ve Soros Fonu Yönetimi kripto paraların oynaklığını azaltabilir bu durum da kripto paraların gerçek para birimleri olarak kullanılmasını kolaylaştırır ve Draper'in önerdiği 2022 fiyat noktasına iki yerine dört sene içerisinde ulaşılabilir.
Kelly'ye göre kripto paralar günümüzde en çok hükûmetlerin ve bankaların pek güvenilir olmadığı ülkelerde yaşayan insanlar tarafından kullanılıyorlar. Kelly bir arkadaş tarafından kendisine yöneltilen neden herhangi biri kripto yatırımıyla yüzde 20'lik kayıp riskini alsın sorusunu şöyle yanıtladı: "Tamam dinleyin. Mallarınız hileli bir hükümet tarafından ele geçirilirse yüzde 100'ünü kaybetmekten daha iyidir."
Fundstrat'ın kurucusu Tom Lee, kripto para piyasasında bu yılın başından beri yaşanan düşüşün ABD'deki vergi gününden kaynaklanabileceğini söylemişti. Kelly'ye kripto para piyasasının üçte ikisini Asya piyasaları oluşturuyorken piyasanın ABD'deki vergilerden nasıl bu denli etkilendiği sorulduğunda Kelly ABD'deki vergi gelişmelerinin piyasayı "gazlayan" etmen olduklarını söyledi.
Kelly'ye göre Mt. Gox'un satışı gibi durumlar pazarın geçmişte aşağı yönlü salınımında etkili oldu.
Kelly'ye göre Bitcoin'in 2022 yılında 250 bin doları ya da 2018 yılında 25 bin doları görmesi için işlem hacminde bir artış yaşanması gerekiyor:
"İşlem sayısında artış yaşanması durumunda bence şu anki seviye göreceğimiz en dip seviye olur ve ileride sağlıklı bir artış çizgisi görebiliriz"