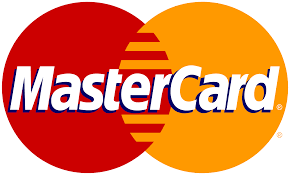 MasterCard Blockchain Employee Receivables for Payment Innovations
Payment giant MasterCard is planning to hire 175 new employees to work on projects related to blockchain.
MasterCard plans to hire 175 people with IT experience for a number of positions, including blockchain specialists, according to a press release dated April 12th.
The new employees will be in Ireland, where the company is headquartered in MasterCard Labs, the R & D line. The company's branch will be transformed into a team named "Products and Innovation Team" in the recruitment process with others.
The team will explore AI (Artificial Intelligence) and other technologies and try to bring innovations in payments in addition to blockchain.
On the day of the disclosure, the US Patent and Trademark Office issued a patent application by the MasterCard for a public identification and protection system through a blockchain in which the public key represents an associated identity value. According to Alexei Malinovsky, director of the MasterCard Russia Representation, the company has filed patent applications for more than 30 DLTs.
In late 2017, a few months after joining the Enterprise Ethereum Alliance, the company announced a business-focused cross-border payment service that used distributed notebook technology to deliver its fiat currency.
It turned out that in February, MasterCard ceased to allow customers to buy credit card and crypto money from the crypto money market and instead began using cash advances to support these purchases.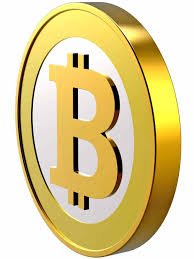 MasterCard Blockchain Ödeme Yenilikleri İçin Çalışan Alacak
Ödeme devi MasterCard, blockchain ile ilgili projeler üzerinde çalışmak üzere 175 yeni çalışanı işe almayı planlıyor.
MasterCard, 12 Nisan tarihinde yaptığı basın açıklamasına göre, blockchain uzmanları da dahil bir dizi pozisyon için BT deneyimi olan 175 kişiyi işe almaya planlıyor.
İşe girecek olan yeni çalışanlar firmanın Ar-Ge kolu olan MasterCard Labs'ın merkezi olduğu İrlanda'da olacak. Şirketin şubesi diğerleriyle birlikte işe alım sürecinde "Ürünler ve İnovasyon Takımı" isimli bir ekibe dönüştürülecek.
Ekip, AI (Yapay Zeka) ve diğer teknolojileri keşfederek blockchaine ek olarak ödemelerde yenilikler getirmeye çalışacak.
Açıklamanın yapıldığı gün ABD Patent ve Ticari Marka Ofisi, MasterCard tarafından kamuya açık anahtarın ilişkili bir kimlik değerini temsil edeceği bir blockchain yoluyla kimlik bilgisi koruma ve doğrulama sistemi için bir patent başvurusu yayınladı. MasterCard Rusya Temsilciliği müdürü Alexei Malinovsky'ye göre şirket 30'dan fazla DLT ile ilgili patent başvurusunda bulundu.
2017'nin sonlarında, Enterprise Ethereum Alliance'ye katıldıktan birkaç ay sonra şirket fiat para birimi iletmek için dağıtılmış defter teknolojisini kullanan iş odaklı bir sınır ötesi ödeme servisi başlattığını açıkladı.
Şubat ayında MasterCard'ın müşterilerine kripto para borsalarından kredi kartı ile kripto para satın almalarına izin vermeyi durdurduğunu ve bunu yerine bu alışverişleri desteklemek için nakit avans kullanmaya başlamış olduğu ortaya çıktı.